U.S. World Champion and Olympian Nick Symmonds is speaking up for animals used in product testing—who are just like his rabbit Mortimer.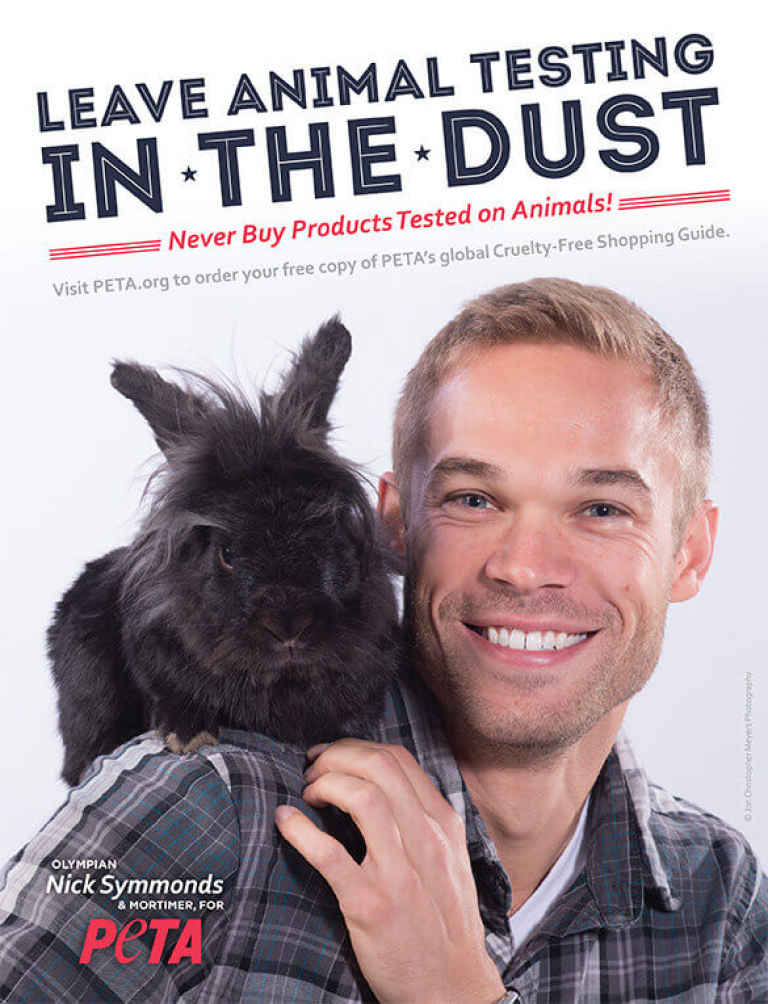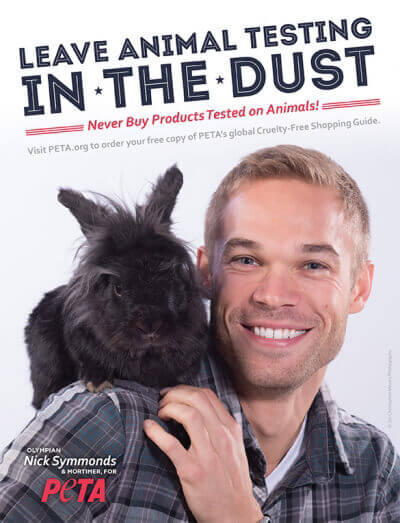 Every year, hundreds of thousands of animals—including mice, rats, guinea pigs, and rabbits—are injected with chemicals, poisoned, and killed in product tests. The truth is that animal testing doesn't even make sense for humans, and there are plenty of animal-friendly testing methods for companies to use.
The best way to stop animal testing is to support only cruelty-free companies, those that don't test their products by blinding rabbits or harming other animals. Join Nick today and take the pledge—it's easier than ever to shop cruelty-free. Order PETA's Cruelty-Free Shopping Guide to help you get started.