Over the past 25 years there has been a rise in the number of people who've adopted a vegetarian or vegan lifestyle—including some of hip-hop's most respected names.
Waka Flocka Flame is both enlightening and hysterical when he talks about being a vegan as he and friend Raury make blueberry muffins:
A$AP Rocky told Vibe Magazine, "You gotta do research on the way they treat f*cking chickens, man."

GZA, Ghostface Killah, and Raekwon joined forces to record a song titled simply "Vegetarian":
KRS-One is a pioneer of early hip-hop, and his song "Beef" is dedicated entirely to the evils of factory farming and the consumption of meat. See the ahead-of-its-time lyrics here.
Erykah Badu held an impromptu Q&A at a Veggie Festival:
Russell Simmons has long been one of the loudest, proudest, and happiest vegans we know: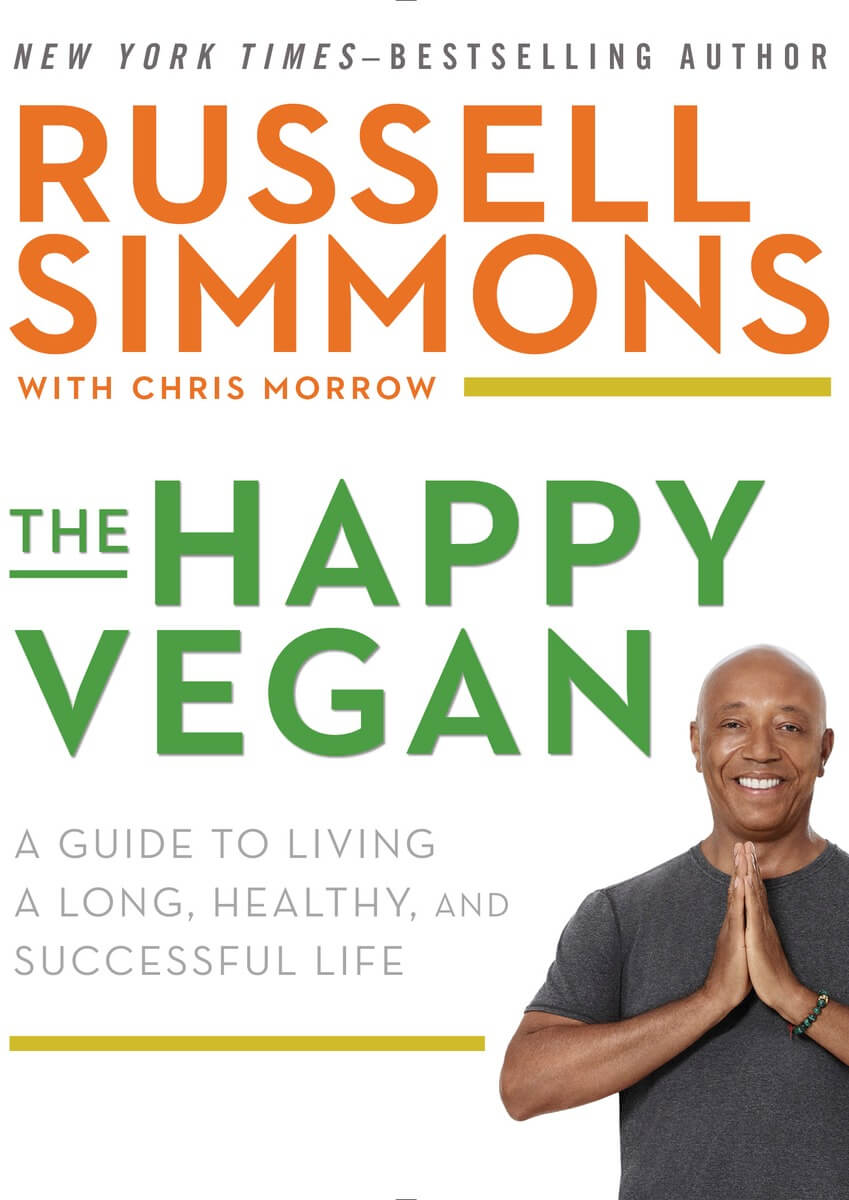 Killah Priest is a proud vegan and happy to #vegan on Instagram:
stic.man and M-1 of Dead Prez created one of the great odes to being a vegan:
Masta Killa and his son, Eternal, spoke with PETA about keeping animals off their plates:
Missy Elliott celebrated her birthday with a vegan cake so delicious, Lil' Kim even took to Instagram to rave about it:
RZA, one of the founding members of the Wu-Tang Clan, joined PETA for a thoughtful, forward-thinking pro-vegan ad: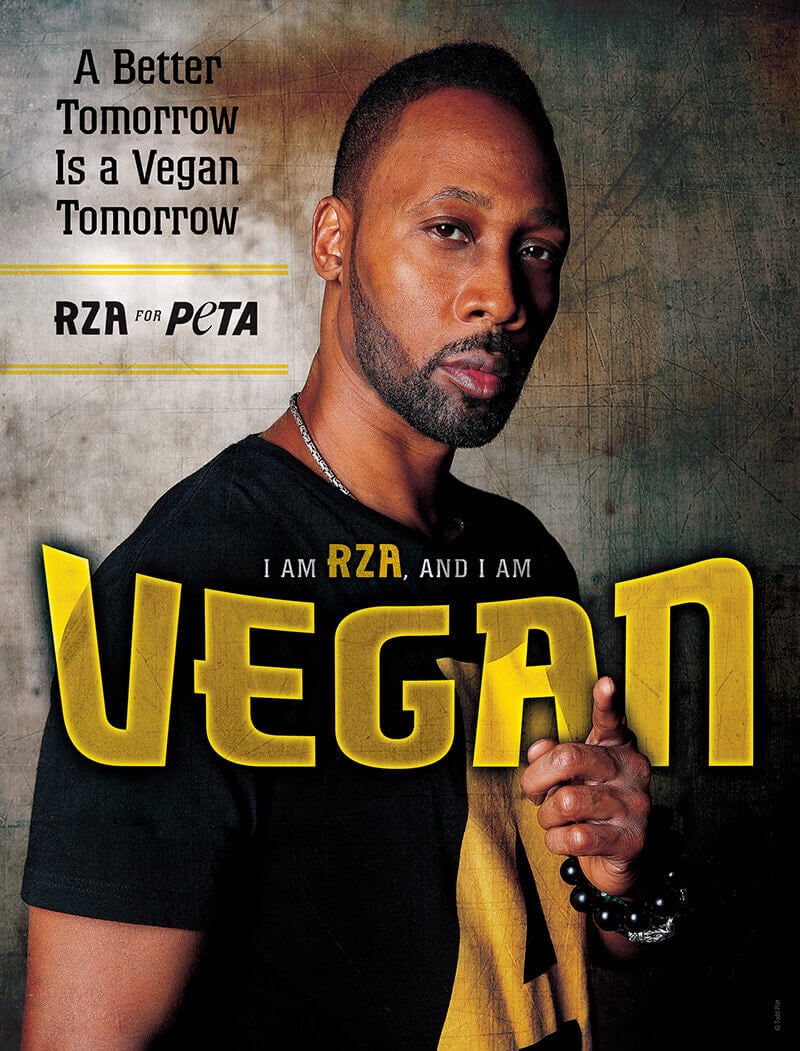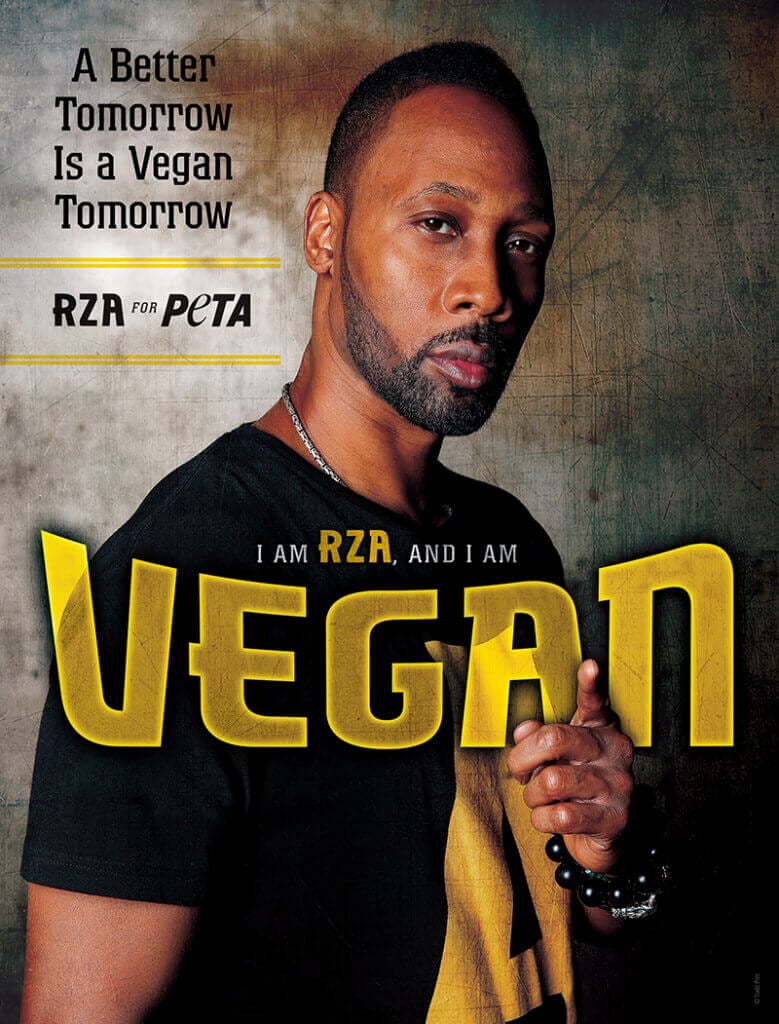 Jermaine Dupri reposted this beautiful piece by Kevin Powell explaining his choice to be vegan:
Why and How I Became a Vegan By Kevin Powell: A lot of people have asked me how I became a vegan. I say, as a … http://t.co/fQqOjtbqbv

— Jermaine Dupri (@jermainedupri) January 31, 2014
K-OS wholeheartedly declared himself a vegetarian in a PETA ad and in an interview with peta2: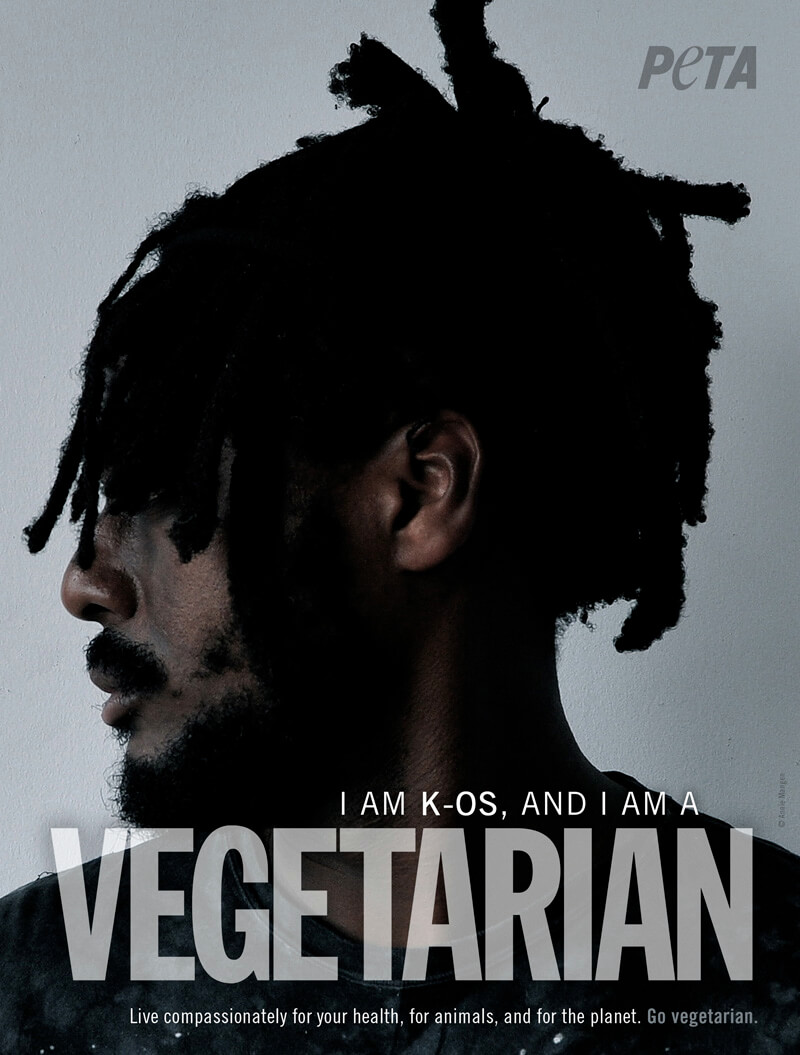 Talib Kweli raps that his "rhymes got nutritional value " and "don't be a poisoned animal eater" in "Eat to Live."
And honorable mentions go to DJ Khaled and Jay-Z, who have each made the choice to embrace vegan, or "plant-based" (as Jay Z prefers to say),  cuisine.
It's never too early (or late) to make the kind, smart decision to eat plant-based foods, which will give your health a boost and spare animals unnecessary suffering. And it's never been easier to choose meat-, egg-, and dairy-free products—there are countless options available in grocery stores and at restaurants across the country. And PETA has hundreds of free, delicious vegan recipes to try!