When PETA took to Capitol Hill outside the Rayburn House Office Building in 1996 to protest the American Meat Institute's hot dog lunch with our first-ever Congressional Veggie Dog Lunch, we didn't quite know what to expect—we'd never done anything like it before. But we were thrilled when the line for our delicious veggie dogs trailed blocks down Independence Avenue, because we knew we'd hit the mark! Republicans and Democrats alike, staffers and interns—everyone raved about our meat-free franks with all the fixin's! Now as Courtney Stodden helps PETA mark the 25th anniversary of our first Congressional Veggie Dog Lunch on Wednesday, July 21, we look back at just how far we've come.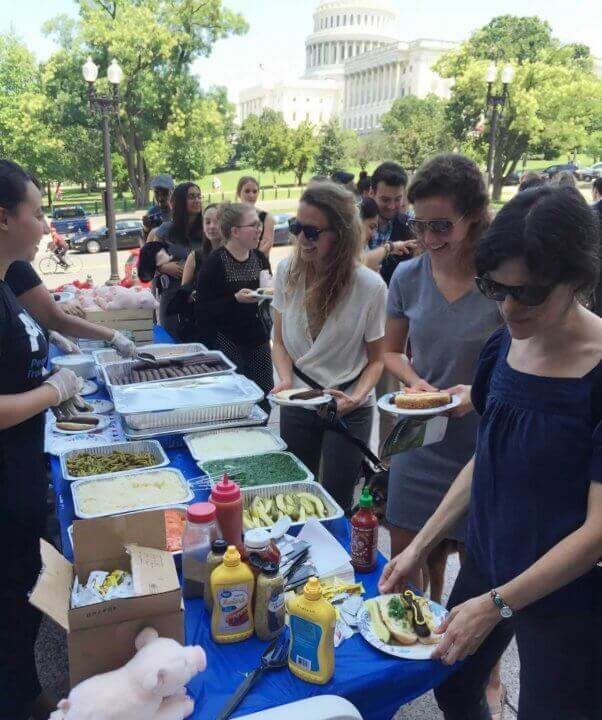 A lot has happened in the last 25 years: Almost all the well-known meat and dairy brands, including Nathan's Famous hot dogs, Ben & Jerry's, Dairy Queen, Hellmann's, and Hormel, have added delicious vegan foods to their product lines—and we'll be dishing many of them up during our silver anniversary. Courtney Stodden will be reprising the role of luncheon host—helping us say goodbye to cruelty and marvel at how far we've come this past quarter of a century.
Now, as we pack our truck full of veggie dogs, vegan starter kits, cookbooks, and custom dog-friendly hot dog squeaky toys that say, "Squeaky Toys, Not Pig Squeals," we're looking back on 25 years of helping Congress cut the pork:
 1997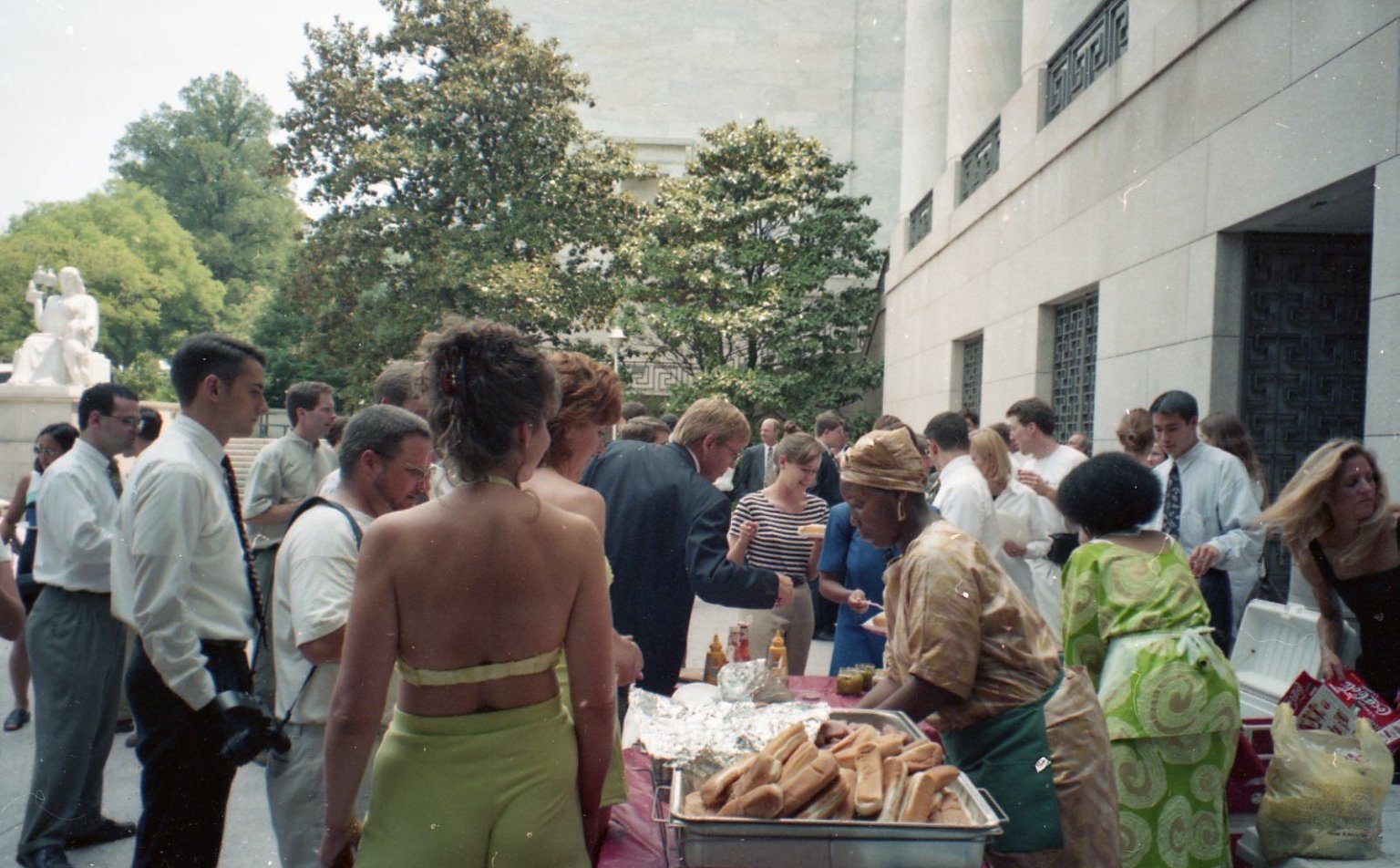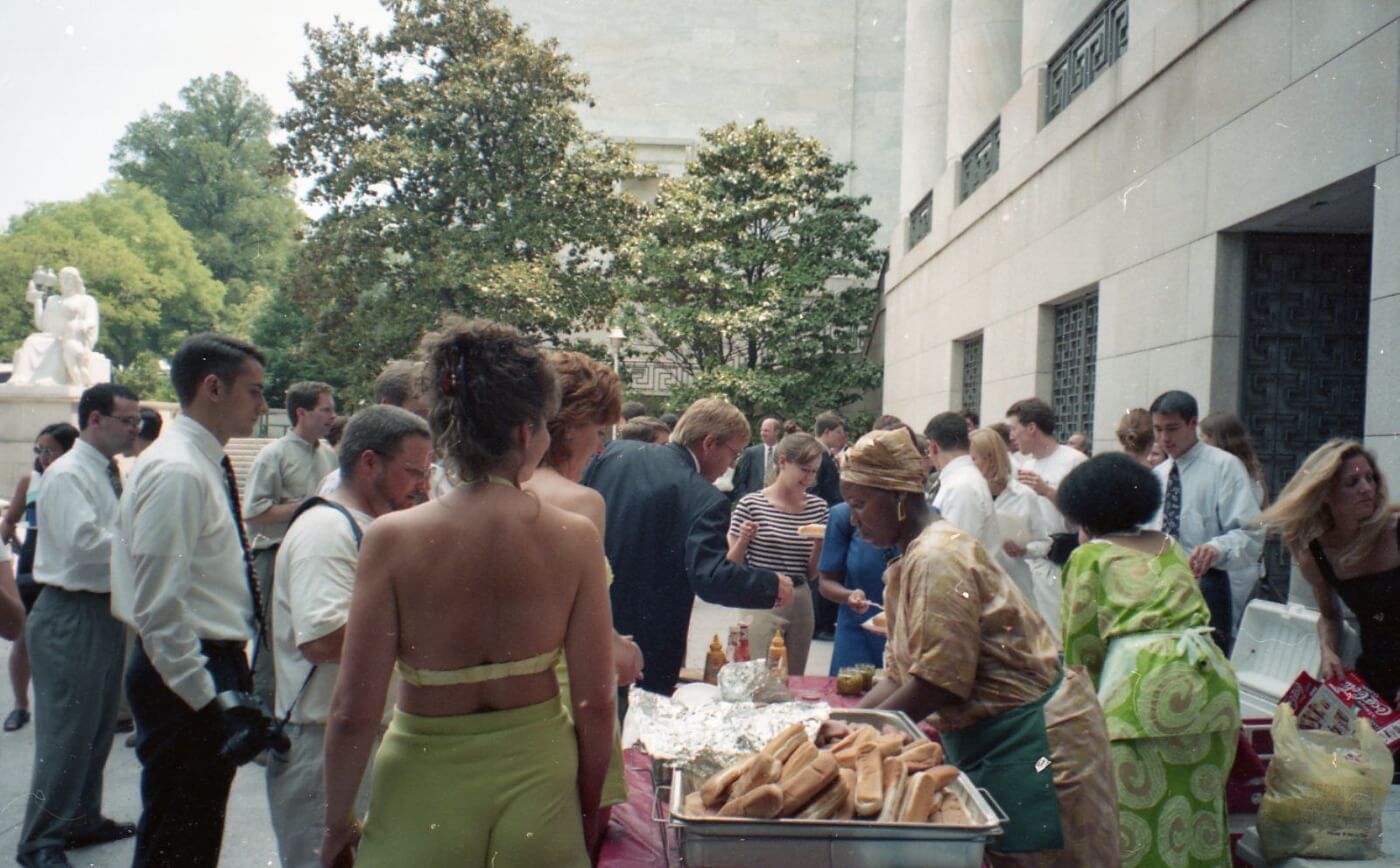 2014

2015

2017

2019
2020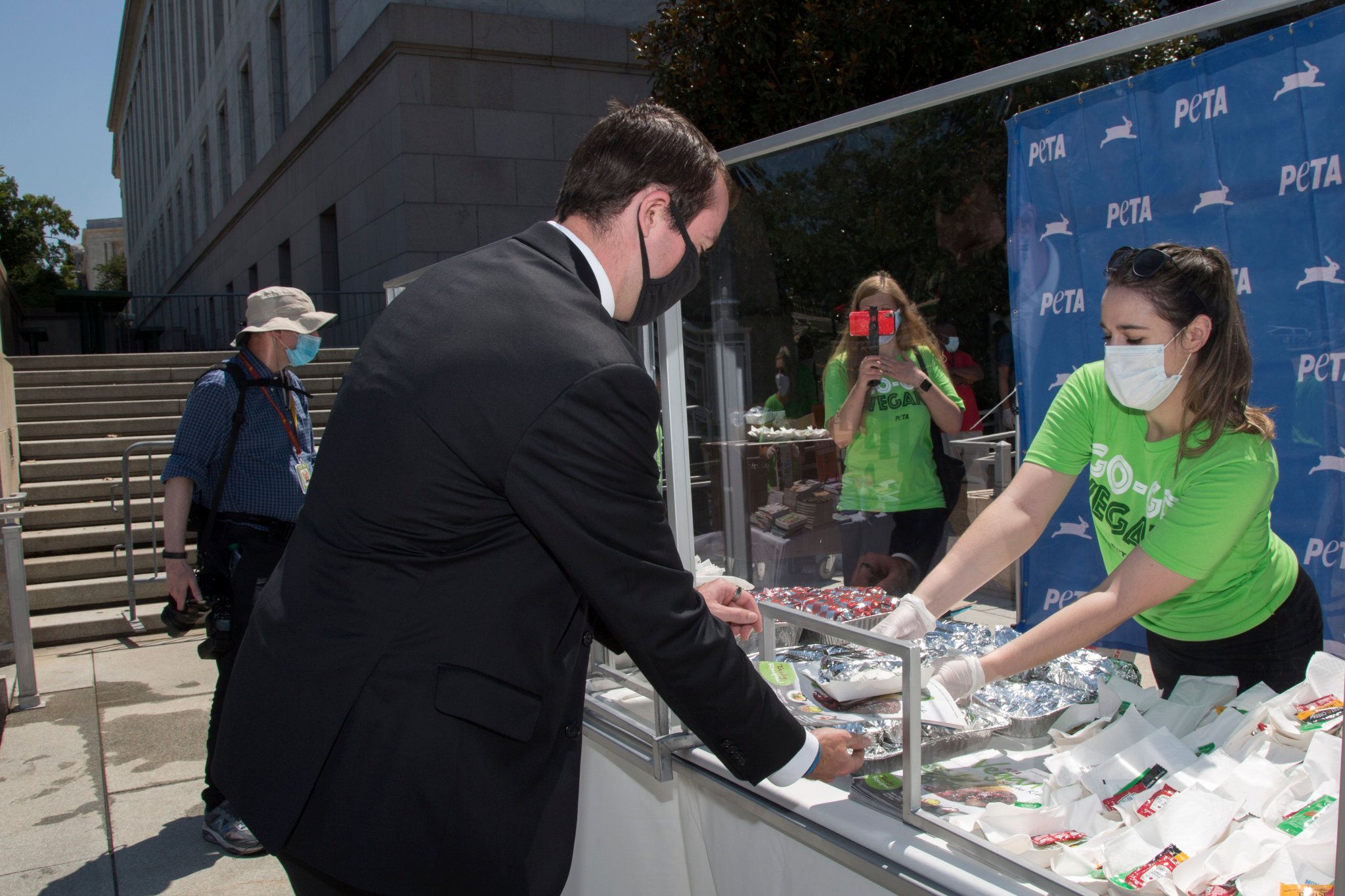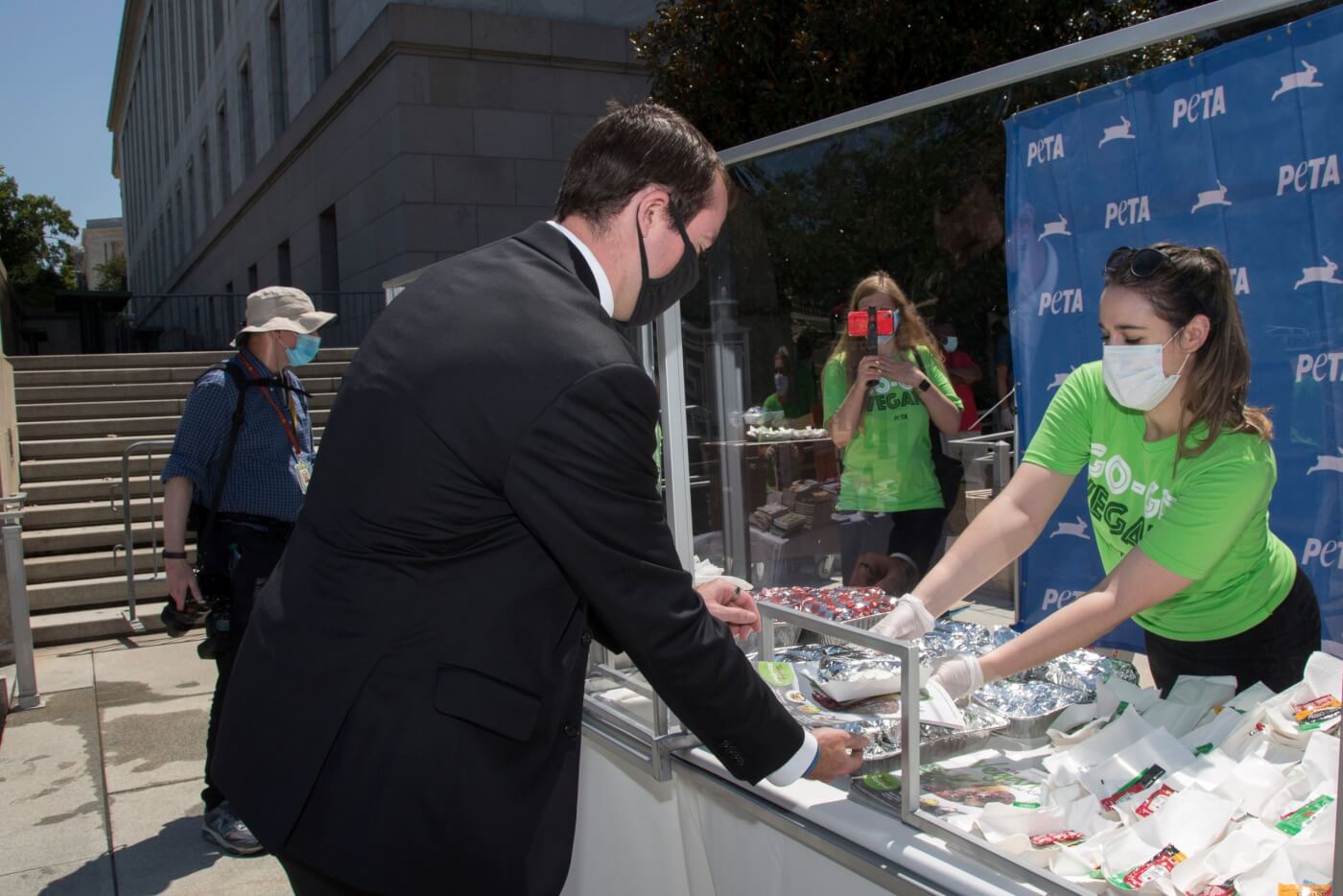 Thousands of veggie dogs and plush pigs later, Congress has been reminded that all pigs are sensitive, intelligent animals who can learn how to play joystick-controlled video games and put their toys away when they're done. They're optimistic and curious beings who are so cunning that they've been observed purposely throwing others off the scent if they're privy to a secret stash of food (because who'd want to share their veggie dogs?).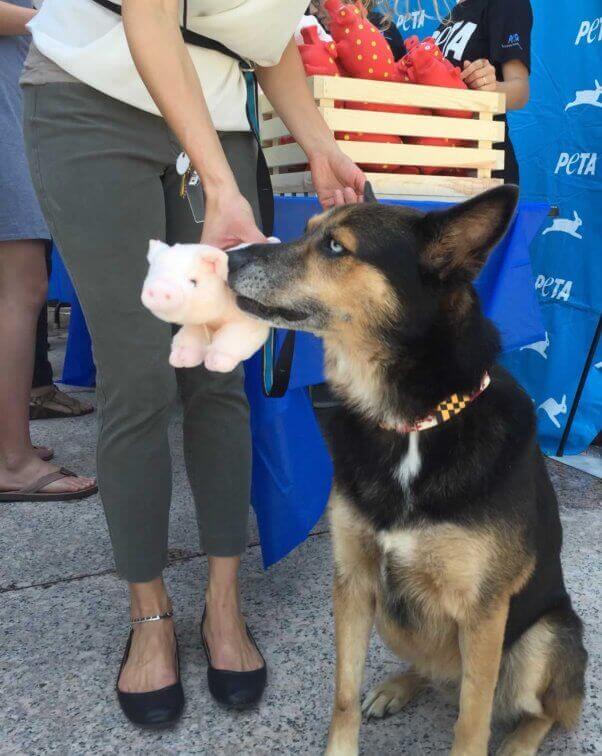 The meatheads probably thought we'd get Congress to go vegan only when pigs fly. Now, Capitol Hill counts numerous vegetarians and vegans among its ranks. And while pigs aren't technically flying, our pig-free hot dogs certainly fly off the table year after year.