Pancake was a stray before she ended up at the Peninsula Regional Animal Shelter (PRAS) in Newport News, Virginia, but you'd never guess it by her appearance: This black-and-white beauty weighed nearly 30 pounds when she arrived at the shelter!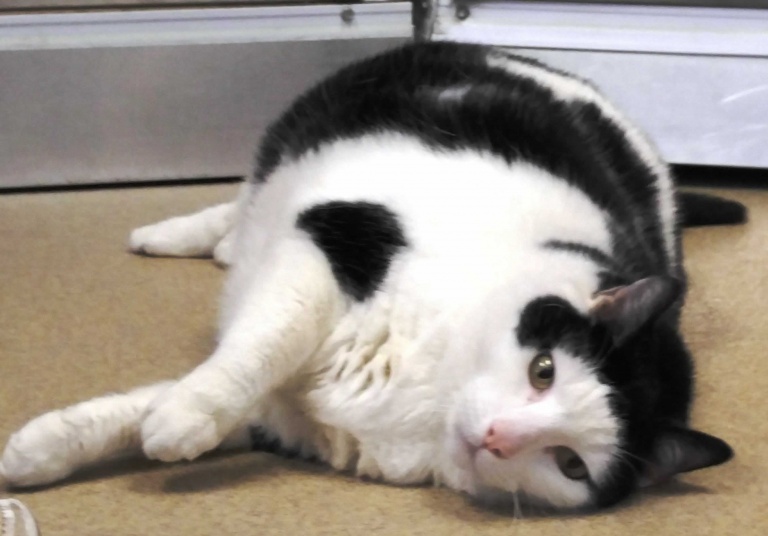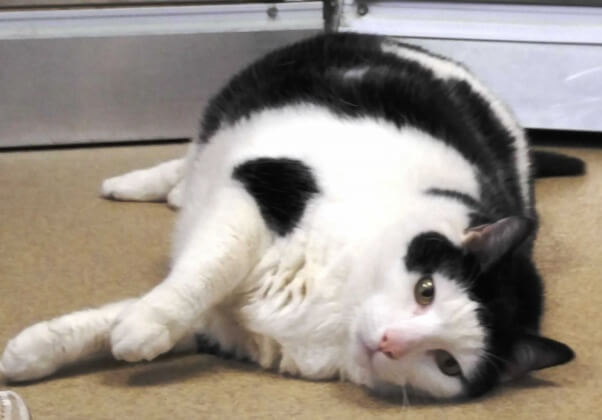 Thanks to a careful diet and lots of playtime with shelter staffers and volunteers, the kitty lost a bit of that extra "fluff"—she now weighs around 20 pounds—but she still has a way to go until she reaches her healthiest weight.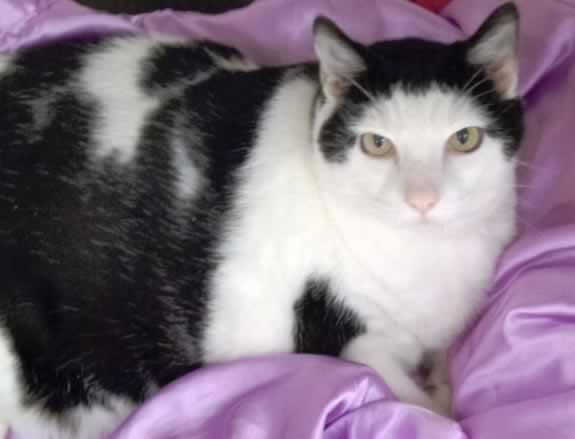 How Pancake got so large is a mystery, but we do know how she got her name—and it has nothing to do with a penchant for eating discs of fried batter. Shelter staffers gave her the moniker because when she first arrived there, she would "pancake" herself to the bottom of her cage. Outside the cage, she's friendly and as sweet as maple syrup. Staffers at PRAS report that she's a bit of a diva (who could blame her, with those gorgeous eyes?) and she loves to be brushed.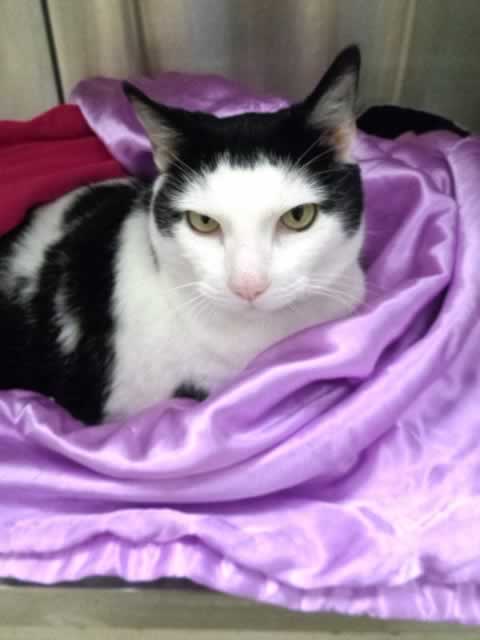 Despite all of her appealing qualities, Pancake has been at PRAS for quite a while, and PETA's friends at the shelter have reached out for help with finding her the perfect home. Pancake is about 6 years old and would prefer a home where she is the only animal or where the other animals are laid-back and mostly keep to themselves. (She is a diva, after all.) A generous PETA member has sponsored her adoption fee, and PETA staffers are willing to transport Pancake just about anywhere on the East Coast for the right home.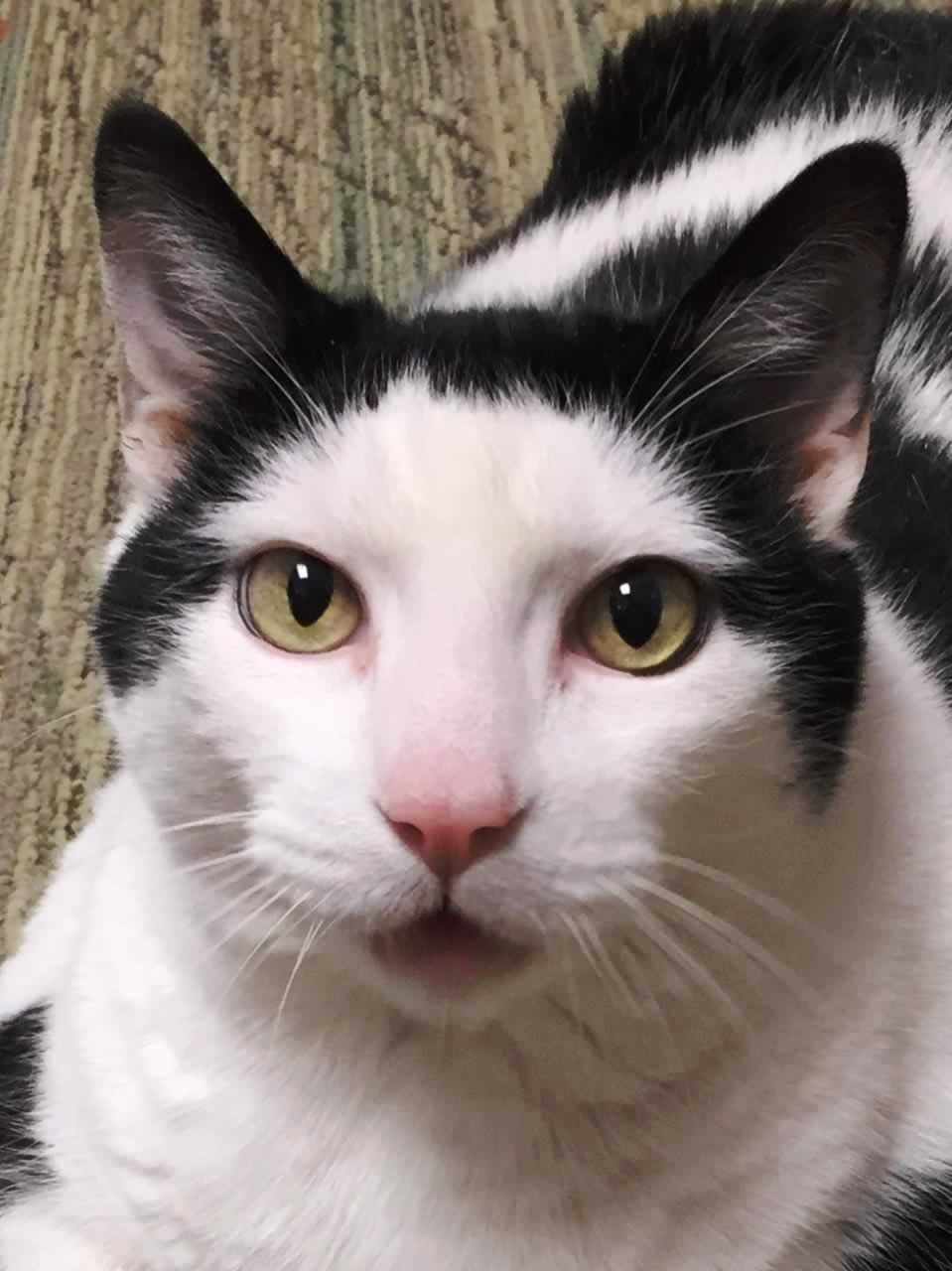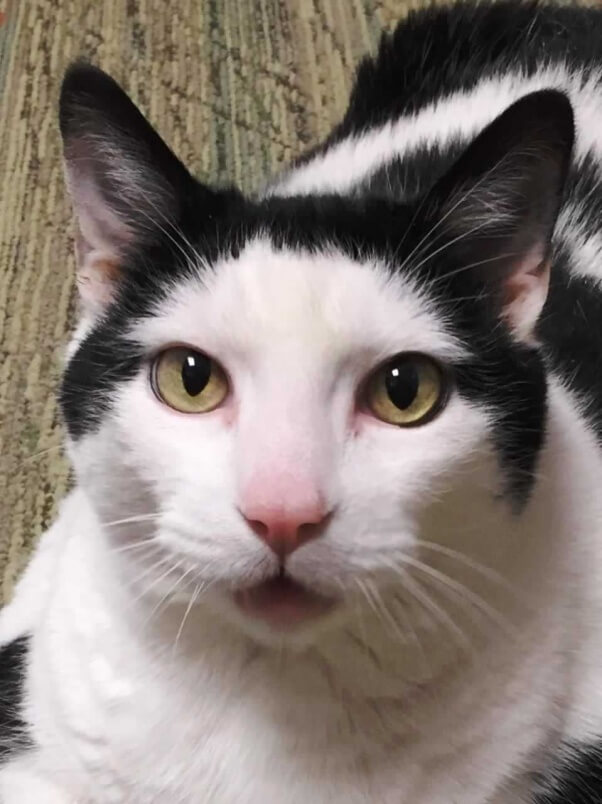 Have you flipped for Pancake? E-mail [email protected] to find out if your home stacks up.