On May 29, the Indy 500 race will celebrate its 100-year anniversary by tearing babies away from their mothers. Not because the moms are bad—it's not personal. It's business. Because a sponsor says so, motor racing has to be big on … milk. An unnatural alliance toasted with an unnatural drink. Racers need the right stuff, not the white stuff, and if anything can slow you down, it's the fat in milk. Besides, it belongs to the calves.
Cashing in on the race is the Indiana American Dairy Association, which is passing out 100,000 bottles of cow's milk and asking race fans to join in "the world's largest milk toast" at the end of the race. Obviously there's no product-placement marketing there!
One hundred thousand bottles of milk means a lot of thirsty calves. So PETA is doing a little counter-marketing of our own with a billboard near the Indianapolis Motor Speedway reminding people of exactly what they're toasting: the practice of tearing calves away from their distraught mothers shortly after birth so that people can drink the milk meant for them.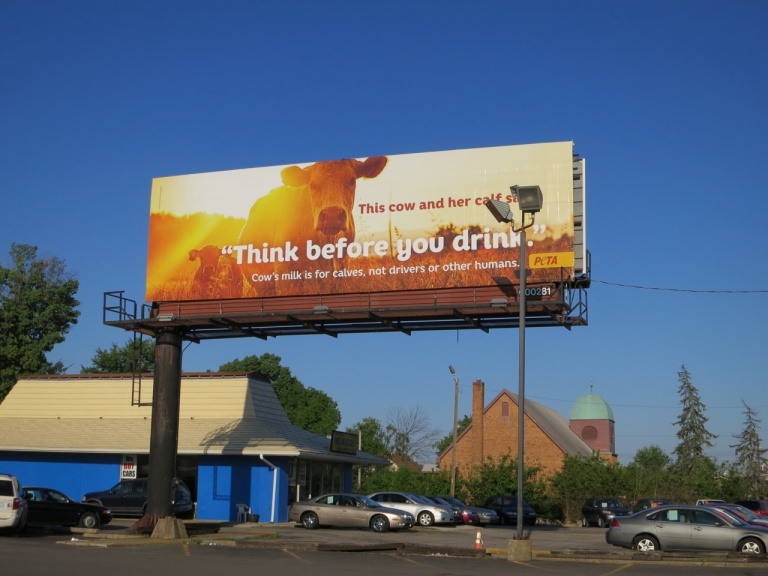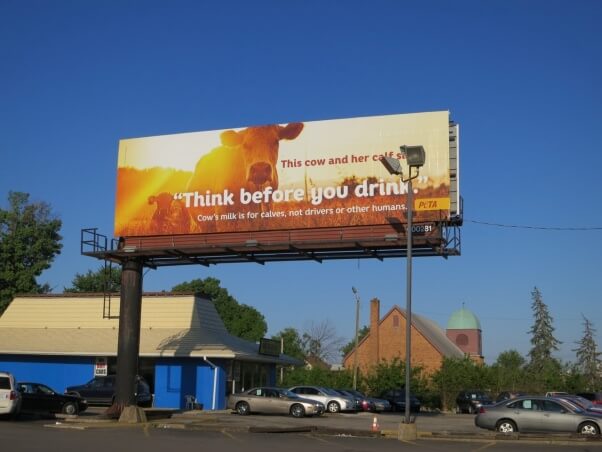 Since toasting with a swig of bovine breast milk is, well, rather milk toast, we're encouraging fans to raise a glass to the races and to moms with a more appropriate beverage: Gatorade, soy milk, or, perhaps, the true celebration drink—champagne, which is what Formula 1 drivers use. Then everyone can race home happy.