The 2020 Iditarod is fast approaching, and dogs are in danger. In this grueling outdoor Alaskan event, dogs are forced to pull humans known as "mushers" on sleds for an average of 100 miles a day, every day, for nearly two weeks. A first-of-its-kind PETA eyewitness investigation of kennels owned by Iditarod winners found chained dogs who had worn-down, raw, and bloody paw pads from frantically running in tight circles around the barrels that they were tied to; arthritic, crippled, and injured dogs who were denied veterinary care; dogs who were dragged and injured during training; and one who was even killed. What takes place once the race begins is often even more shocking.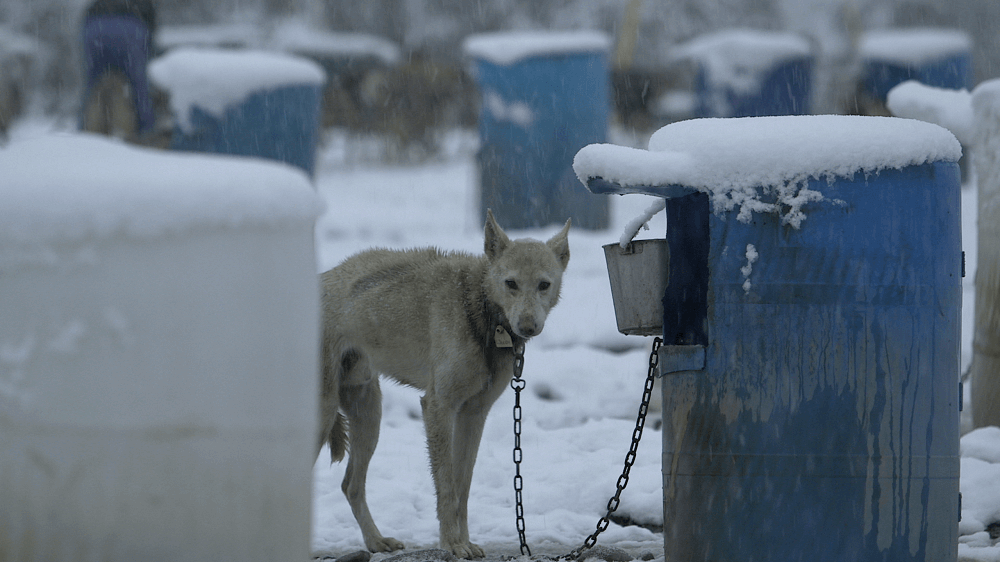 © CCI Entertainment
Treating dogs like disposable sporting equipment is always cruel, and any musher who keeps them continually chained outside in extreme weather conditions is a threat to their safety and well-being. But the mushers listed below are particularly stark examples of why this abusive spectacle needs to end.
HERE ARE SOME OF THE WORST IDITAROD MUSHERS EXPLOITING DOGS
Mitch Seavey
A three-time Iditarod winner, Mitch Seavey placed first in 2004, 2013, and 2017.
At his kennel, a PETA investigator found scores of dogs continuously chained to barrels. Some had run in circles for so long that their paw pads were worn down or raw. Dogs were forced to run day after day, even when their paws or nails were bleeding.
Some workers hit dogs in the face to make them line up in front of the sleds. When a team of dogs broke free from a sled, one was dragged to death while another was dragged for up to 2.5 miles and left urinating blood. Some animals' tongues froze to metal harness lines and the skin was torn off, while others' footpads bled profusely. No veterinarian examined these injuries.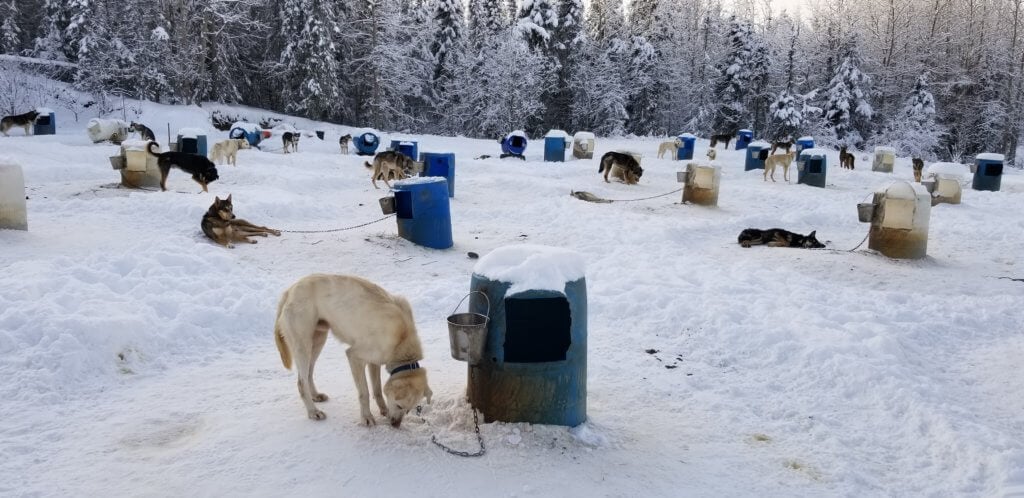 Seavey kept scores of dogs continuously chained to plastic barrels, at times with little to no dry straw. Some had run in circles for so long that their paw pads were worn down or raw and bleeding.
Pete Kaiser
Pete Kaiser won last year's Iditarod, but at what cost?
Hundreds of dogs (including six from Kaiser's team) were so sick, exhausted, or injured that they were pulled from the 2019 race, forcing the remaining ones to work even harder, struggling in what is a grueling test—not of human endurance but of canine ability to survive extreme cruelty.
Any musher's prize money comes at the expense of exhausted dogs who incur broken bones, bruised paws, and bloody ulcers.
Lance Mackey
In two separate Iditarod races, Lance Mackey ran dogs to death. In 2004, a dog on his team named Wolf died during the grueling trek. During the 2015 event, two of his dogs died.
As reported in the Anchorage Daily News, he was arrested in 2013 for driving under the influence and again in 2014 for driving without a valid license. His wife has also racked up assault and DUI charges.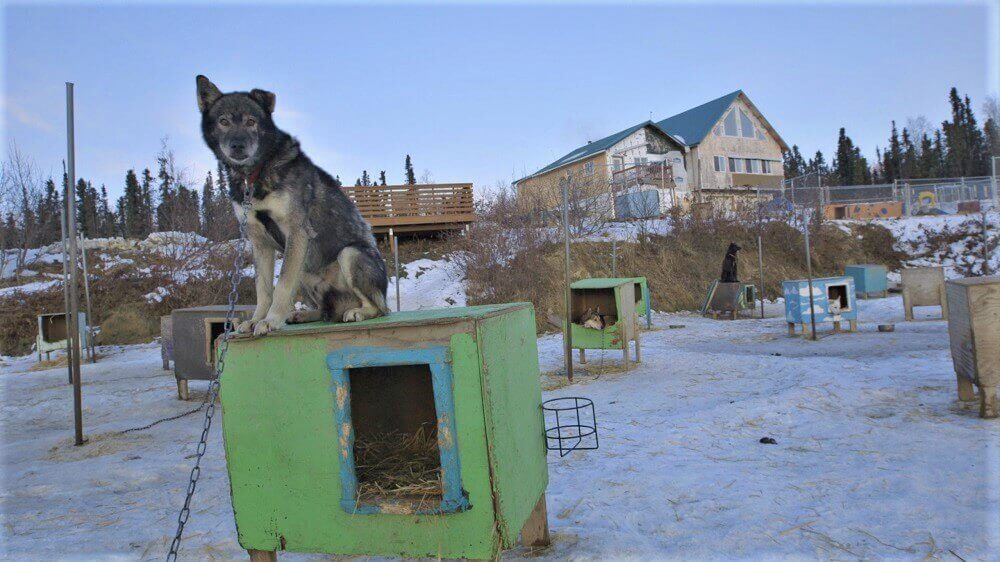 UPDATE: May 7, 2020
According to reports, four-time winner Lance Mackey has been disqualified from the 2020 Iditarod race after testing positive for meth.
Mackey should have been disqualified for life after he ran dogs to death in 2004 and 2015. The more PETA learns about the things that these mushers do—from doping dogs to killing them if they're too slow to chaining them up like bicycles in the snow—the clearer it becomes that the self-described "Last Great Race" is just a disgrace.
Martin Buser
Martin Buser has placed among the top 10 finishers in 16 different Iditarod races, winning the event four times.
According to the Anchorage Daily News, Buser was caught taking shortcuts in the 2016 Kuskokwim 300, another lengthy and cruel Alaskan dogsledding race. He also accepted outside help in feeding the dogs he forced to run during the race, in violation of the rules. (The fact that there are rules in place prohibiting helping dogs should tell you something.) He was penalized for this cheating, ultimately causing him to place last.
In 2010, his son Rohn—also an Iditarod musher—was arrested after leading police on a car chase that reportedly ended in an hour-long standoff. Rohn was charged with multiple crimes, including reckless driving and assault.
Jessie Holmes
Some mushers apparently consider cruelty to animals "training." Holmes posted a video to his Facebook account last year showing a group of harnessed dogs being forced to negotiate neck-deep floodwaters while hauling a large metal carriage. In the video, one dog climbs on top of another in an apparent attempt to rest or escape the floodwaters. The videographer declares that the dogs had already towed the vehicle for at least half a mile.
Jeff King
Jeff King is a four-time Iditarod champion. Although he's alive and well, the same can't be said for all the dogs he has forced to run. In the 2016 Iditarod, one dog on his team was killed after being hit by a snowmobile and two others were injured.
In 2009—in another show of callous disregard for animals—King was charged in federal court for illegally killing a moose inside Denali National Park and Preserve.
Travis Beals
Men and women who harm animals often turn their violence toward other humans. According to the New York Daily News, musher Travis Beals was suspended from competing in the Iditarod for "an indefinite period of time" after being charged with assault stemming from a domestic violence incident. Allegedly, that wasn't the first time he'd physically harmed his partner.
Beals' suspension lasted one year. He will be competing in the 2020 Iditarod.
Linwood Fiedler
During the 2017 Iditarod, Fiedler was so tired that he fell asleep while riding behind his team of dogs. He fell off the sled, leaving them to run alone through the Alaskan wilderness for miles.
---
Help Dogs Suffering in the Iditarod
After hearing from PETA and its members and supporters, many companies have dropped their Iditarod sponsorships—a huge blow to the cruel event. But others—including Millennium Hotels continue to fund this deadly spectacle. Do right by dogs and join PETA, along with tens of thousands of other compassionate people, in demanding that these organizations stop sponsoring the abusive race.