A veteran musher has come forward to report that hundreds of dogs are bred to race and then killed because they're considered too slow or weak to win prize money.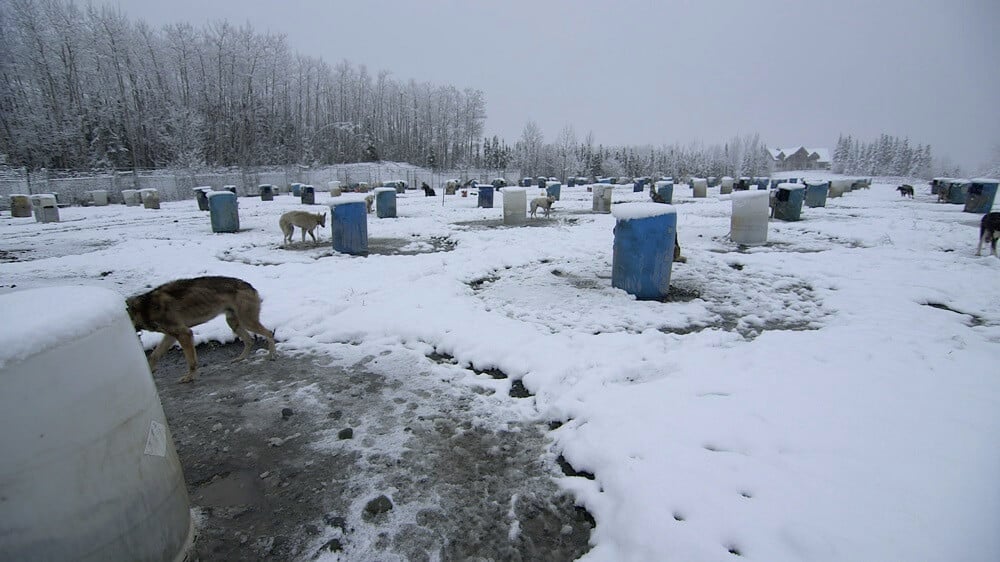 © CCI Entertainment
Veteran musher Zoya DeNure believes that some trainers have killed "hundreds on top of hundreds or more dogs" because they didn't make the cut. She calls out musher Dallas Seavey's kennels among those that kill dogs who aren't fast or fit enough and wrote, "Sadly, this has been going on in the family 'dynasty' for decades."
PETA has sent a letter asking the State of Alaska Department of Public Safety to conduct a thorough and immediate investigation into this mass killing of dogs in the sled-racing industry.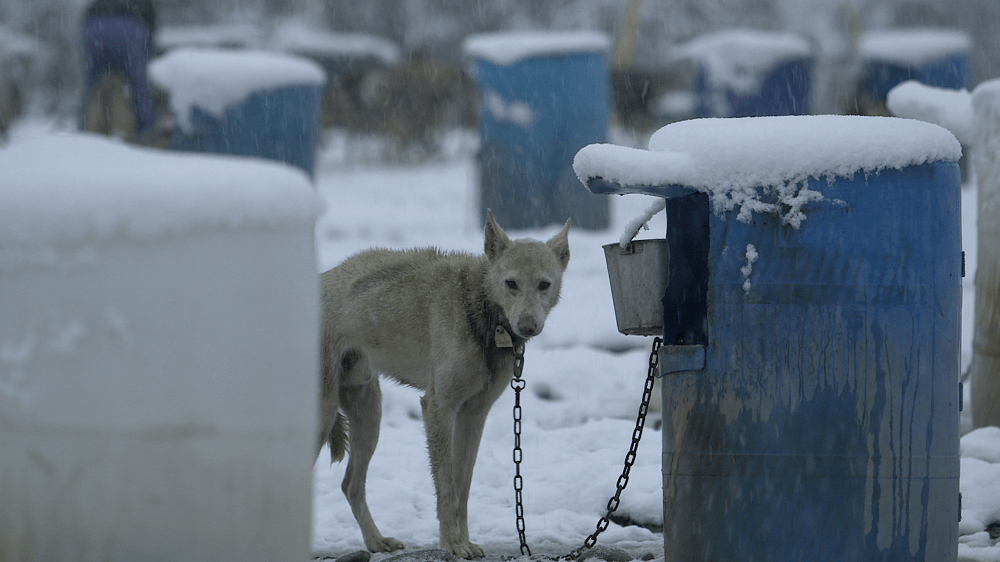 © CCI Entertainment
We're asking authorities to investigate this despicable and heartless practice, including finding out exactly what killing methods have been used.
This appalling news that trainers "breed and weed" comes just days after Iditarod officials revealed that four-time Iditarod champion Seavey is involved in an opioid-doping scandal involving dogs he used for racing. Officials for the Iditarod have confirmed that during the 2017 race, several dogs tested positive for a "prohibited substance."
Dogs are killed before, during, and after the deadly Iditarod.
In the documentary Sled Dogs, more dog killings were exposed, including dead dogs found in a shipping container in Willow, Alaska.
Breeders of dogs used for sled racing have freely admitted that "surplus" dogs are killed. Dogs who finish the race but are no longer useful to the industry may even be shot, drowned, or abandoned to starve.
THIS is what's wrong with the #Iditarod. No dogs should die for a race. FIVE have died JUST this year. https://t.co/r6ghNpjFOS pic.twitter.com/78Z6VKqBgy

— PETA (@peta) March 17, 2017
Then there's the race itself. Dog deaths during the Iditarod are so routine that the official rules blithely state that some "may be considered unpreventable." The Iditarod has killed more than 150 dogs since it began in 1973. Five died in 2017 alone. In just the last five years, dogs competing in the event have died from myriad causes, including being hit by a car, being struck by a snowmobile, being buried in snow, having heart attacks, suffering from excessive fluid in the lungs, and suffering from acute aspiration pneumonia—caused by choking on vomit.
What You Can Do
Dogs deserve far better than a lifetime of isolation, cruelty, suffering, and death for the Iditarod.
After hearing from PETA supporters, many companies have dropped their Iditarod sponsorships. But some others like Millennium Hotels and Resorts continue to fund this deadly spectacle. Stand with PETA and demand that they stop sponsoring this abusive race.