And we're doing a double take. Everybody wants to know what Willis is talkin' about in his smoking-hot public service announcement for PETA. The record-setting running back plays offense for the Baltimore Ravens, but he's quick to play defense for animals to help prevent them from being killed for their fur.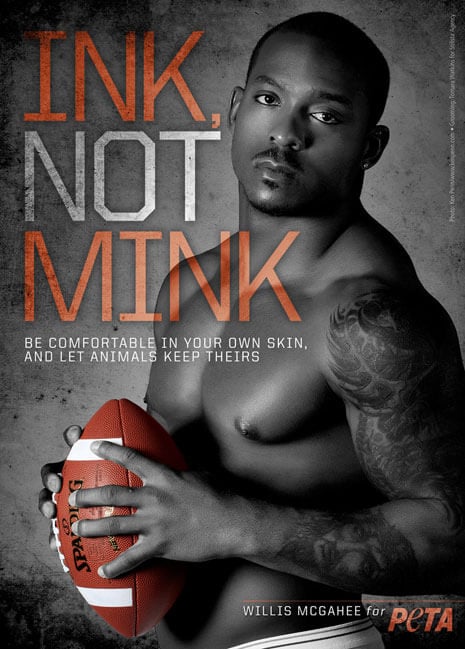 Willis is the latest athlete to play for Team PETA, showing off his tats (and a whole lot more) in our "Ink, Not Mink" campaign. Our fantasy-worthy team includes Amar'e Stoudemire, Gilbert Arenas, Dennis Rodman, and Chad Ochocinco.
Want more Willis? You can see his, ahem, more revealing ad and read about his PETA shoot. And, of course, you can join Willis in saying "nevermore" to fur.
Written by Michelle Kretzer