What do Russell Brand, Kristen Wiig, Bill Clinton, Anne Hathaway, and Steve-O all have in common? They're among the 10 oh-so-fine finalists in our Sexiest Vegetarian Celebrities contest! Also in the running are the luscious Leona Lewis, Mos Def (a true "rapper's delight"), Nat "she's all that" Portman, the wildly attractive Olivia Wilde, and the foxy Joaquin Phoenix.
As more and more famous folks realize that living la vida vegetarian is the best way to prevent cruelty to animals on factory farms, help the environment, and improve their health and physique, it gets harder each year to choose the winners. That's why we need you to help us pick a female and male winner from this latest crush-worthy crop of smokin' hot herbivores. Visit this page to vote for your faves via Facebook or Twitter. Voting ends June 24, 2011, at 5 p.m. EDT, so make your selections today!
Stay tuned for the results. In the meantime, here are a few sexy vegetarian celeb tweets to get your heart all a twitter.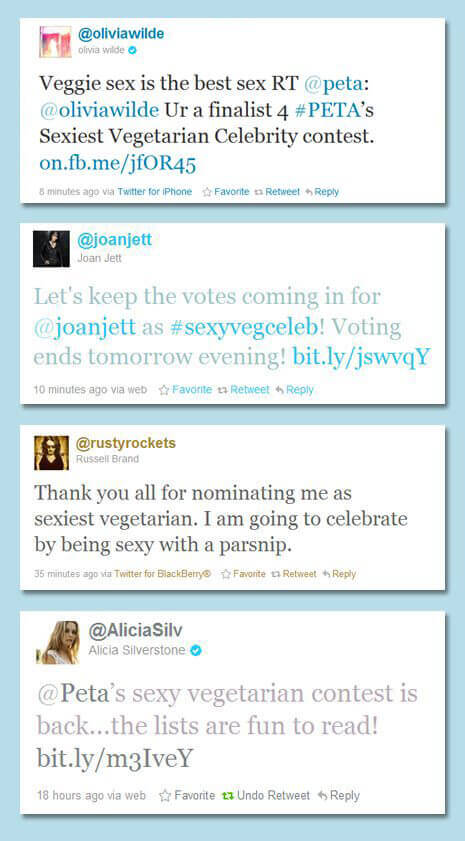 Written by Amy Skylark Elizabeth