Who was most surprised to hear reports that Russell Brand was supposedly sporting snakeskin boots at the Vanity Fair Oscar party? Russell Brand himself.
© Star Max Inc.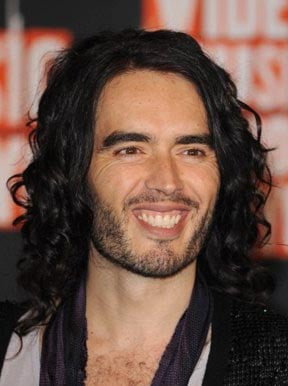 No one who's familiar with the raucously clever comic—who is a longtime vegetarian and has spoken out for animals on numerous occasions—could believe that he would support the live skinning of snakes. So PETA U.K. went straight to the source and asked Russell whether or not his footwear was really snakeskin. He immediately changed our WTF to FTW by assuring everyone that his alleged faux pas was really fab faux: "They're fake. Specially made, don't panic. I also won 'sexiest smoker' this week in spite of not smoking."
Phew! Now we can trash that "Are your cigarettes cruelty-free?" letter (kidding).
Written by Logan Scherer