Every year, tens of thousands of dogs, cats, and other animals become homeless in the area surrounding PETA's headquarters in Norfolk, Virginia. Animals like Henri, a stray cat who was saved because a caring Portsmouth resident took it upon himself to get him off the streets. And Larry, a badly neglected Shih Tzu who was rescued in the nick of time by PETA volunteers who were out delivering straw bedding to needy dogs. And Flannel, a friendly, playful 8-month-old Labrador retriever whose only "crime" was that his owner moved away.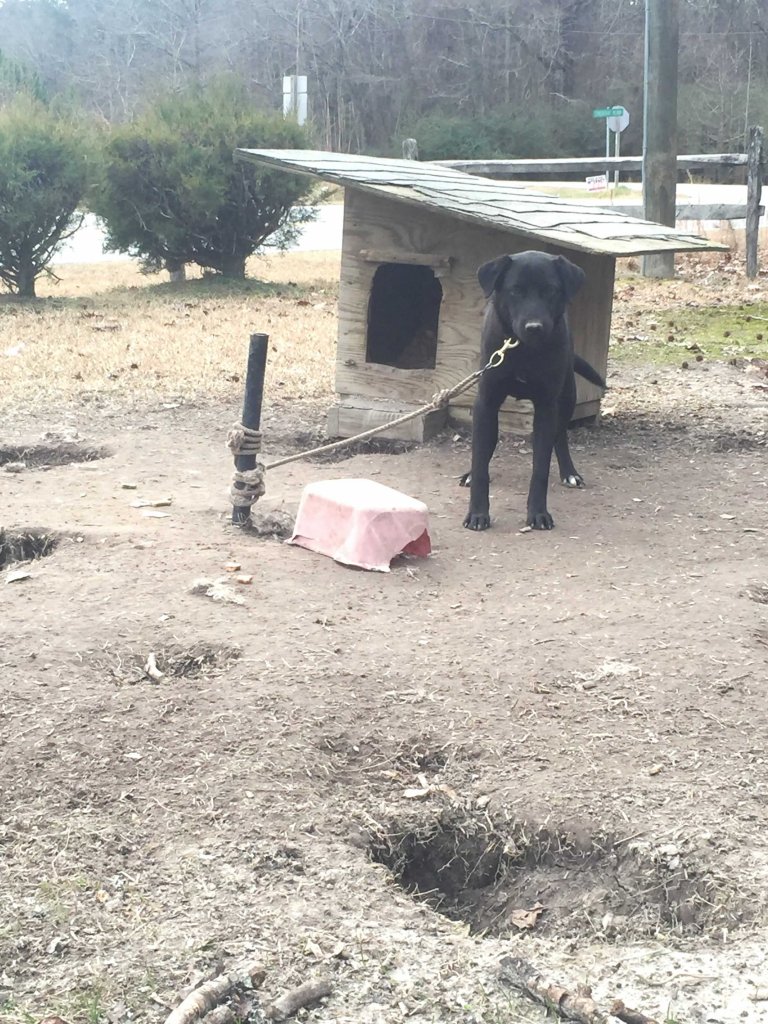 To bring attention to this important issue, the city of Norfolk has declared February 8 to 14 Homeless Animals Awareness Week, and PETA and 11 other area shelters are urging people to wear or display orange ribbons all week long.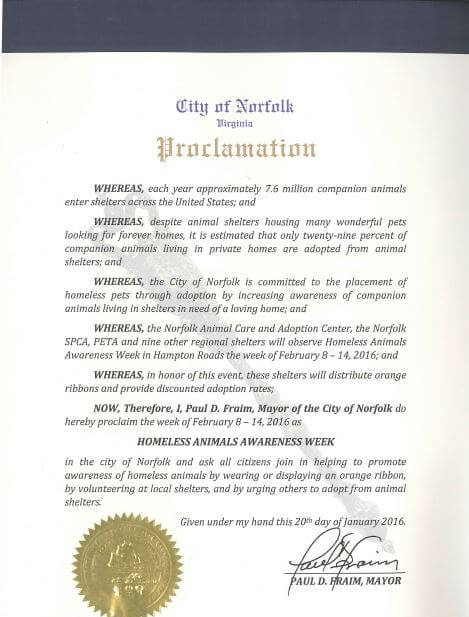 The ribbons, which PETA is handing out for free at the Sam Simon Center, will start conversations about preventing and alleviating animal homelessness. When people see the ribbons and ask about them, it will provide an opportunity to explain how many animals are in need; inform people that animal shelters have many wonderful dogs, cats, rabbits, and other animals awaiting adoption (approximately 25 percent of whom are "purebred"); and encourage everyone always to adopt from shelters and to have their animals spayed and neutered.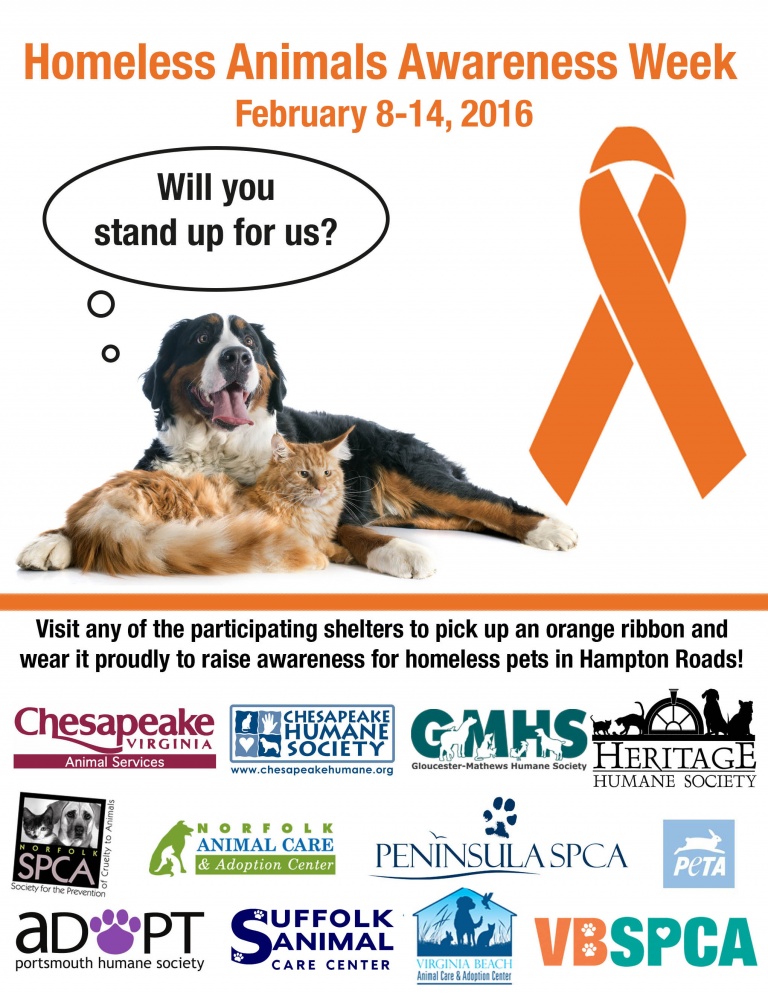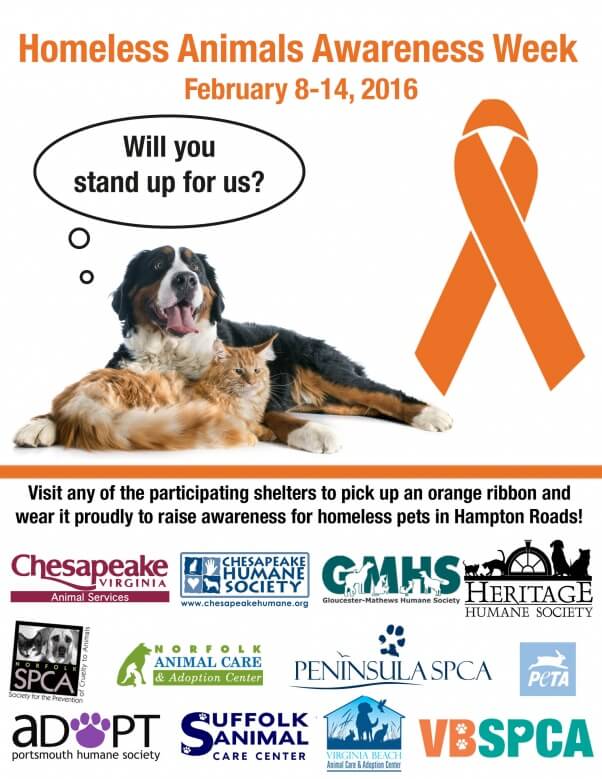 Animal homelessness is a crisis of huge proportions—each year, 7.6 million companion animals enter animal shelters nationwide, and approximately 2.7 million of them must be euthanized for lack of a good home. But together, we can make a difference in the lives of homeless animals.