Henri seems to be a very dignified and debonair-looking cat, what with his shiny tuxedo-patterned fur and rakish "sidestache."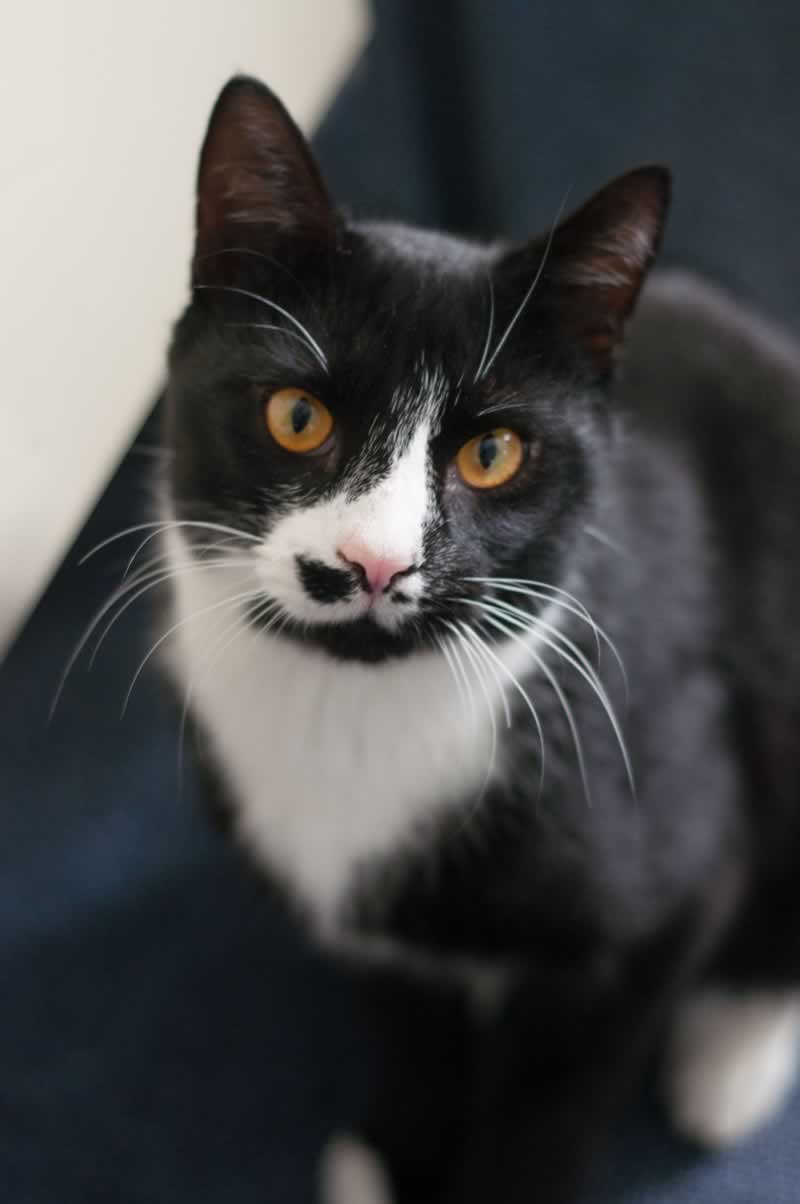 True to his suave appearance, he didn't panic when a Portsmouth, Virginia, resident caught him in a humane box trap. The handsome young cat stayed calm and collected when PETA fieldworkers arrived to pick him up at the man's request. Nor did he lose his cool on the drive back to the Sam Simon Center—PETA's Norfolk, Virginia, shelter—instead he schmoozed sociably with the fieldworkers all along the way.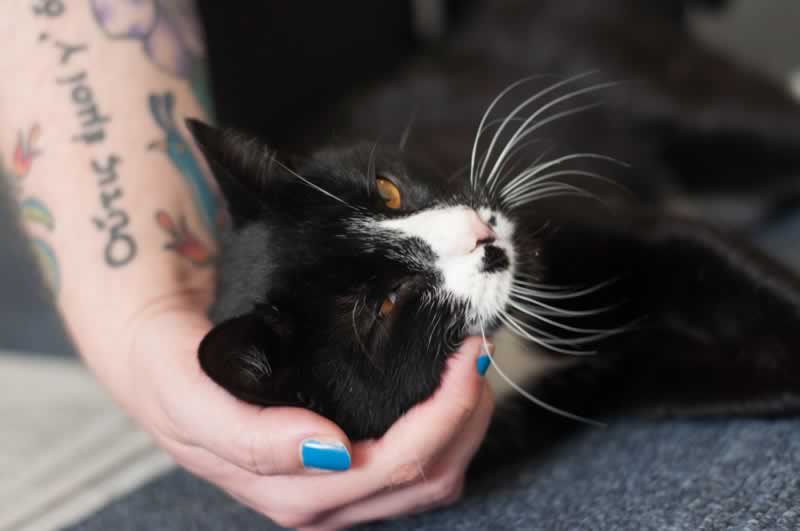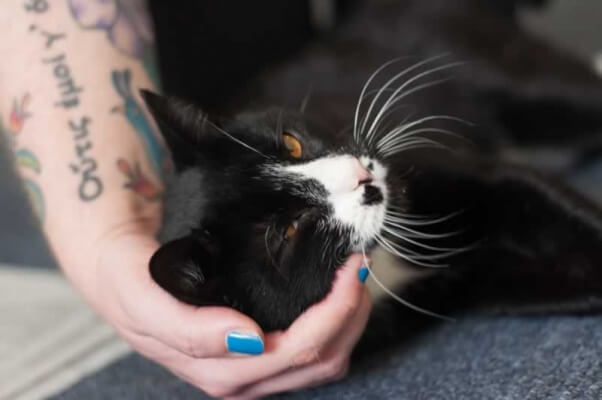 He then made himself right at home in PETA's research and investigations department, looking around bemusedly as if to say, "Yes, this will do nicely as a place to hang my chapeau until I find a permanent maison."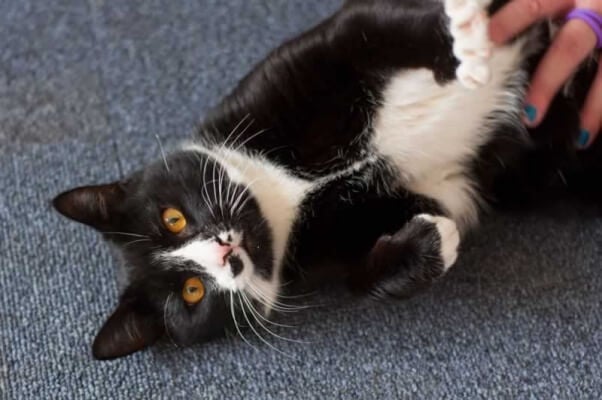 But any savoir-faire that Henri possessed quickly went out the fenêtre when he was presented with a ball pit.
As much as Henri loves his ball pit, what he'd love even more is a permanent loving home. If you think you'd like to add some class to your humble abode by making it Chez Henri, e-mail [email protected].