Jalapeños have nothing on these hot slices of pie. Three PETA gals dressed as sexy pizza slices served up free vegan pizza in Vancouver and Winnipeg, Canada—conveniently appearing at the same time that dairy-industry conferences were being held in each city.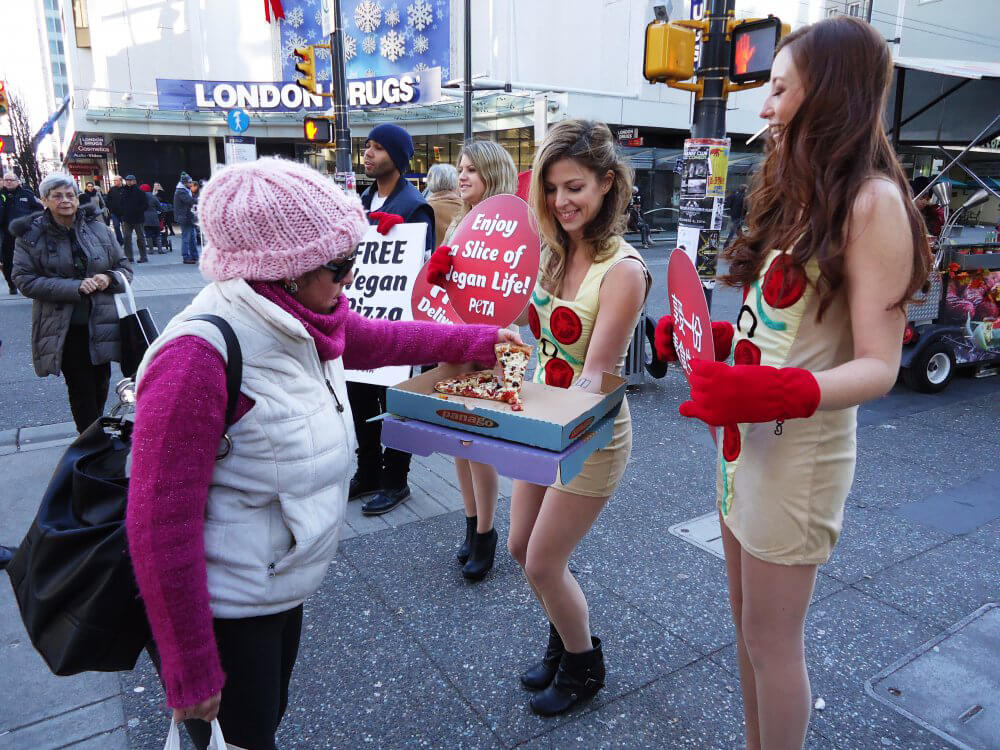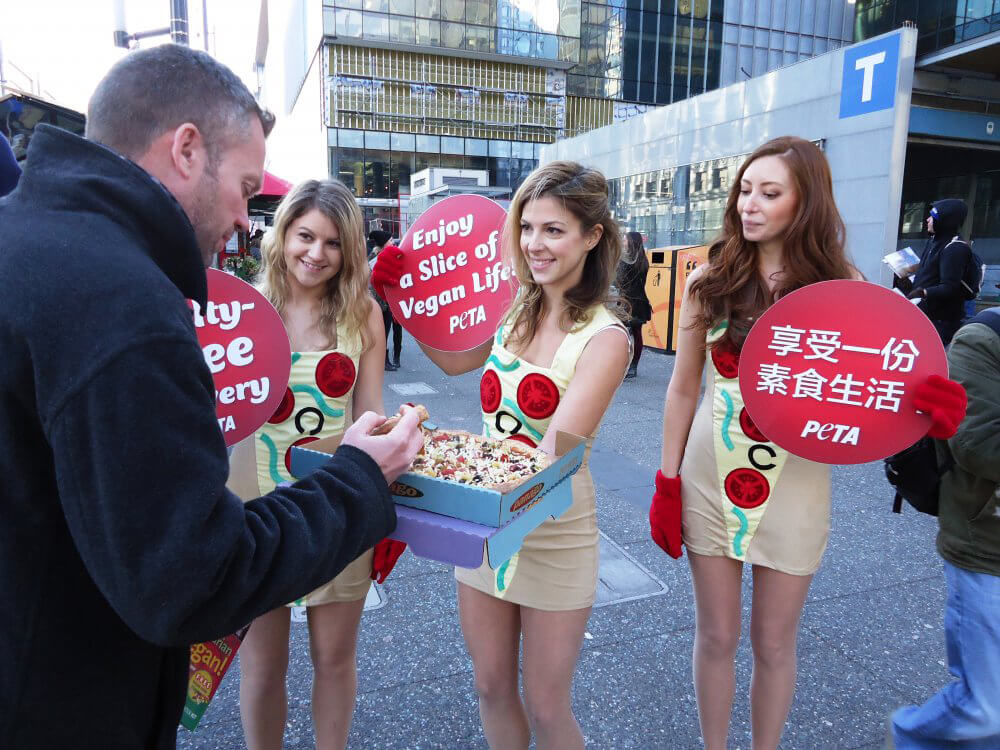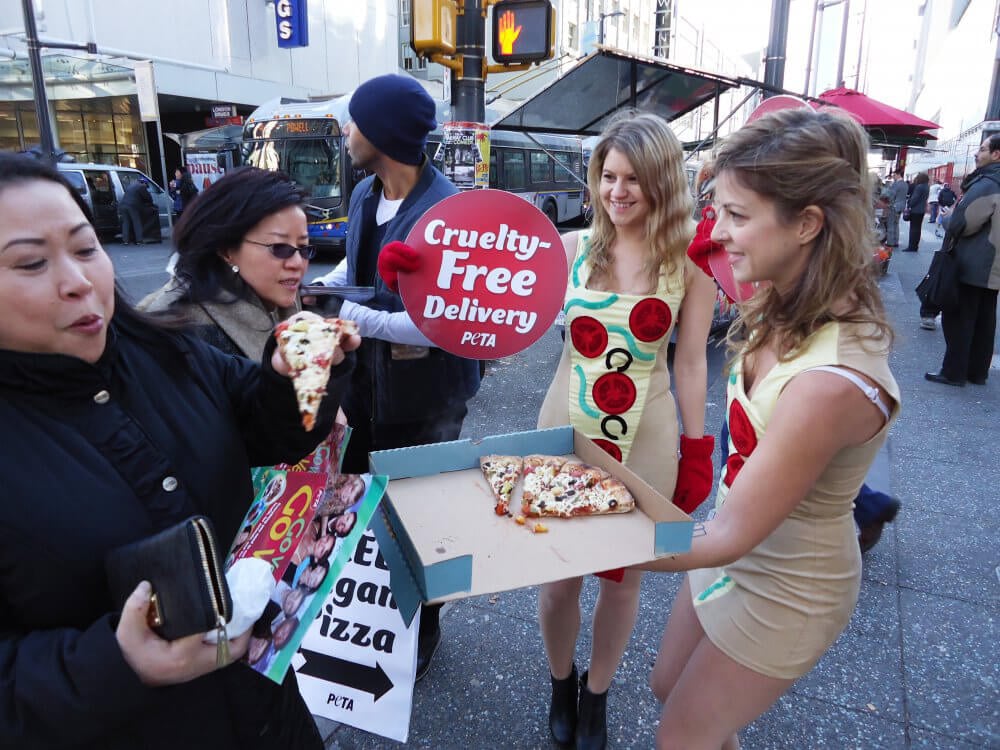 The gals doled out slices from hotspot Panago made with Daiya vegan cheese. And while dairy-industry execs tooted their own horns, PETA was there to tell the animals' side of the story: that numerous PETA investigations have shown that life on a dairy farm is a life of misery for cows. The cows are repeatedly impregnated and have their babies taken away, generally within a day of being born, so that humans can take the calves' milk. A cow's natural lifespan is about 25 years, but as a result of the strain of being almost constantly pregnant and giving milk, cows used by the dairy industry are "spent" after only four or five years and are slaughtered.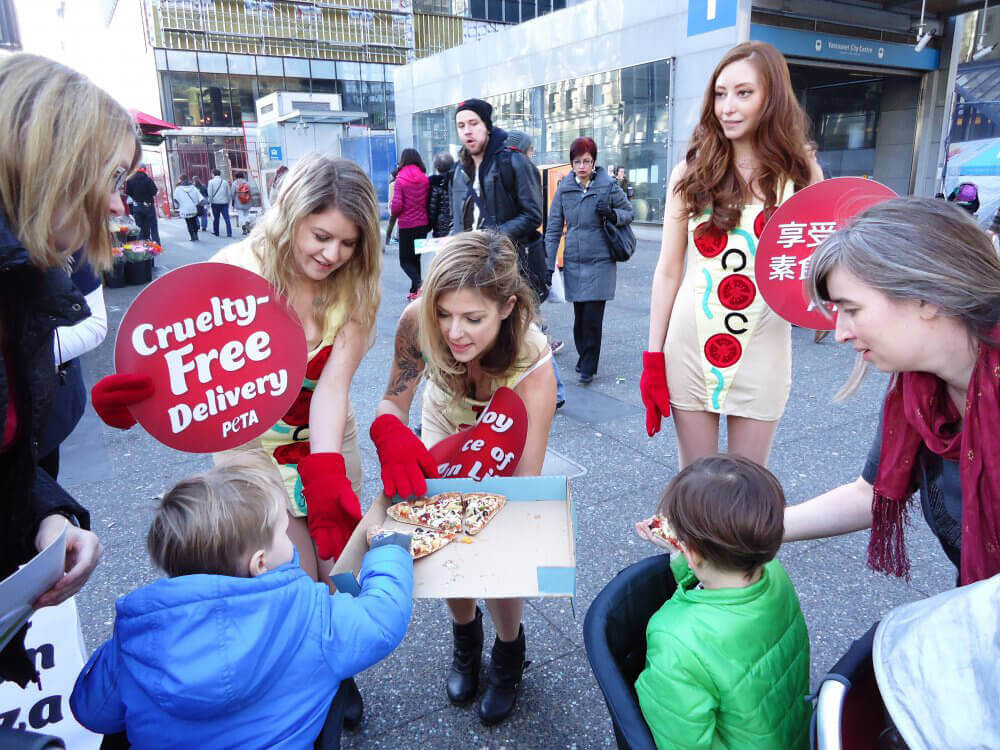 The good news, as the pizza-lovers discovered, is that it's easy to swap out cheese and other dairy products for milk-free versions and to swap out cruelty for kindness.