There's no stopping this runaway train. Just in time for PETA's mega adopt-a-thon event at our headquarters in Norfolk, Virginia—which is taking place this Saturday—a brand new pro-adoption ad for the open-admission Norfolk Animal Care Center (NACC) has debuted on the local light rail transit line.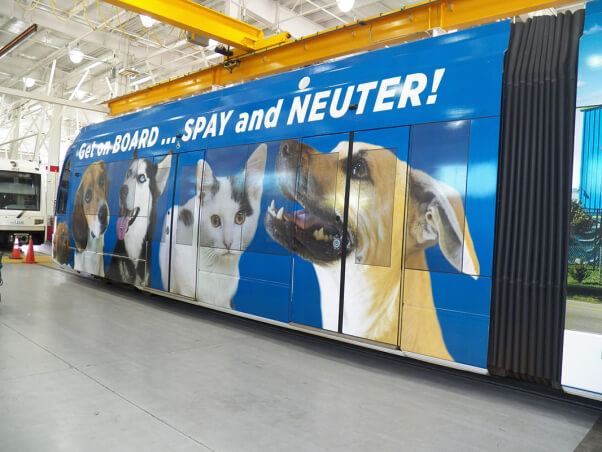 The ad, which was designed and co-sponsored by PETA, features beautiful photographs of NACC shelter animals taken by the talented shelter's manager, Barbara Hays. Who could possibly resist that guinea pig riding shotgun? Seriously!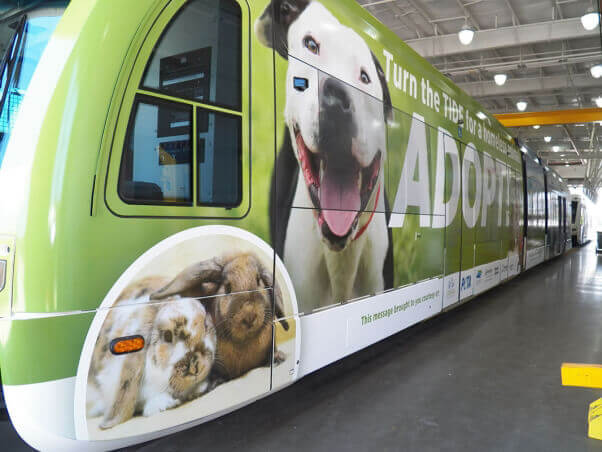 The eye-catching ad is already generating buzz and is so beautiful it has caused some viewers to literally cry tears of joy (not even kidding). The ad will continue to cruise around Norfolk throughout the month of June, prime festival season when thousands of Hampton Roads residents will be riding the light rail downtown and being reminded of the importance of spaying and neutering and adopting animals from shelters in order to alleviate the homeless dog and cat crisis.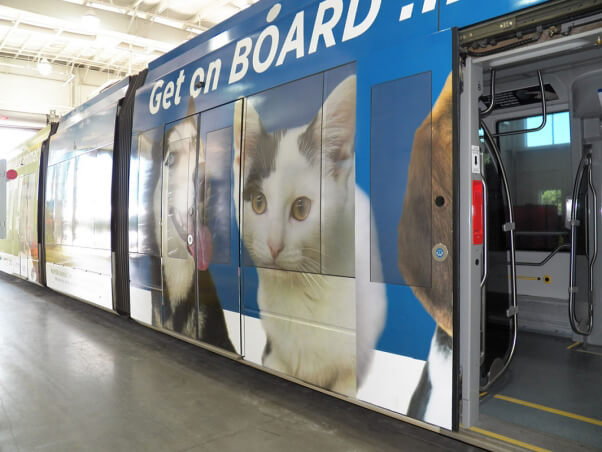 Other sponsors of the ad include Friends of Norfolk Animal Care Center, Hampton Roads Transit, Atlantic Bay Mortgage Group, Bayside Kennels, Pet Care Veterinary Hospital, and Team L'Hoste Real Estate. Way to go, team!
If you live in the Hampton Roads area, take a selfie in front of the ad to be entered in a drawing for cool prizes from NACC. Of course, it goes without saying that the best prize of all is an adopted dog or cat.