Joey could be a poster pup for the dangers of allowing dogs to roam outdoors unattended. When we first met this gregarious little hound-terrier mix, his left front leg was mangled and badly infected. It had become so swollen and painful that he couldn't put any weight on it. But, in a testament to his resilience and determination, barely a week after receiving emergency veterinary care, this plucky little guy was not only back on his feet but also off and running.
Joey had previously spent all his time outdoors, running loose on a property in rural Virginia. But just as a 35-pound toddler is vulnerable to any number of dangers outside, so is a 35-pound dog. One day, danger took the form of another loose dog, who attacked him, biting him several times on the leg. Days passed, and without treatment, his wounds went from bad to worse. Finally, his owners contacted PETA for help.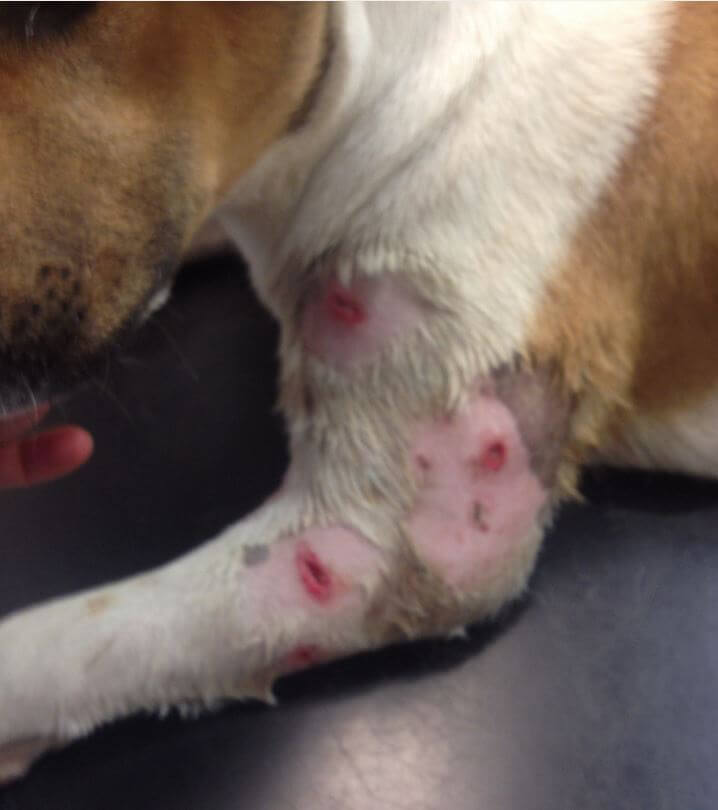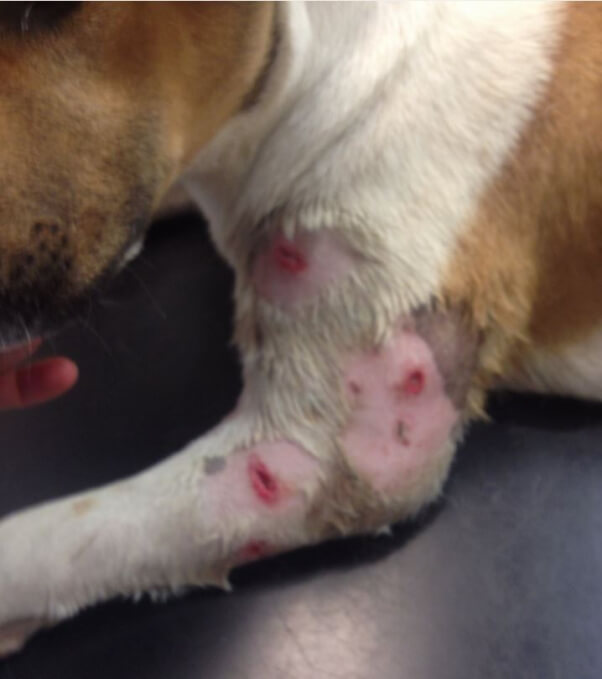 We rushed Joey to a veterinarian, who cleaned his wounds and prescribed antibiotics and pain medication. The next morning, he was neutered on one of our mobile spay/neuter clinics, and while he was sedated, our veterinarian inserted tubes into his leg to allow the wounds to drain and heal faster.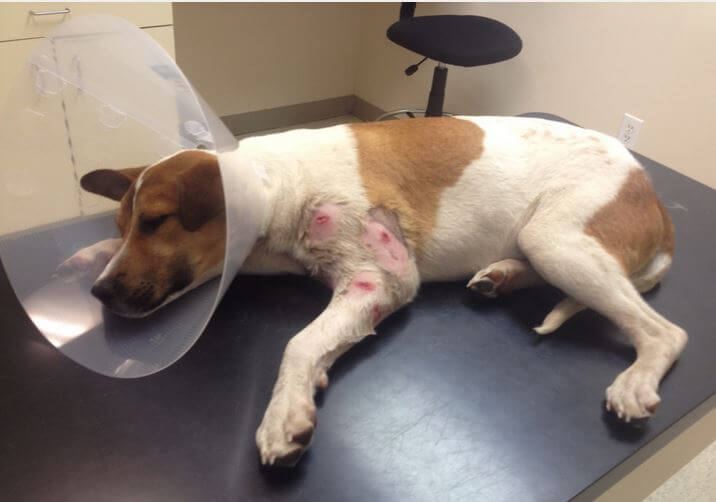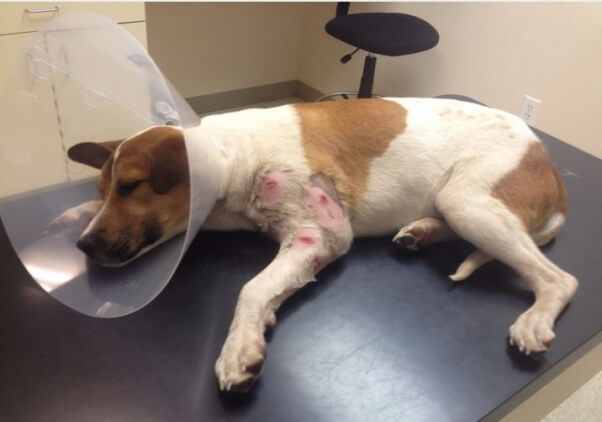 Less than a week later, Joey's leg looked 100 percent better—and he was already walking (and even running!) with barely a limp. All he needed now was a new home where he could complete his convalescence and start his new life—indoors, of course. He found one at PETA's multishelter adopt-a-thon event earlier this month, where it's safe to say that he stole the show with his boundless enthusiasm, outgoing personality, and adorably floppy ears. Joey's new family looks forward to taking him on daily walks and lots of long hikes and everywhere else they go.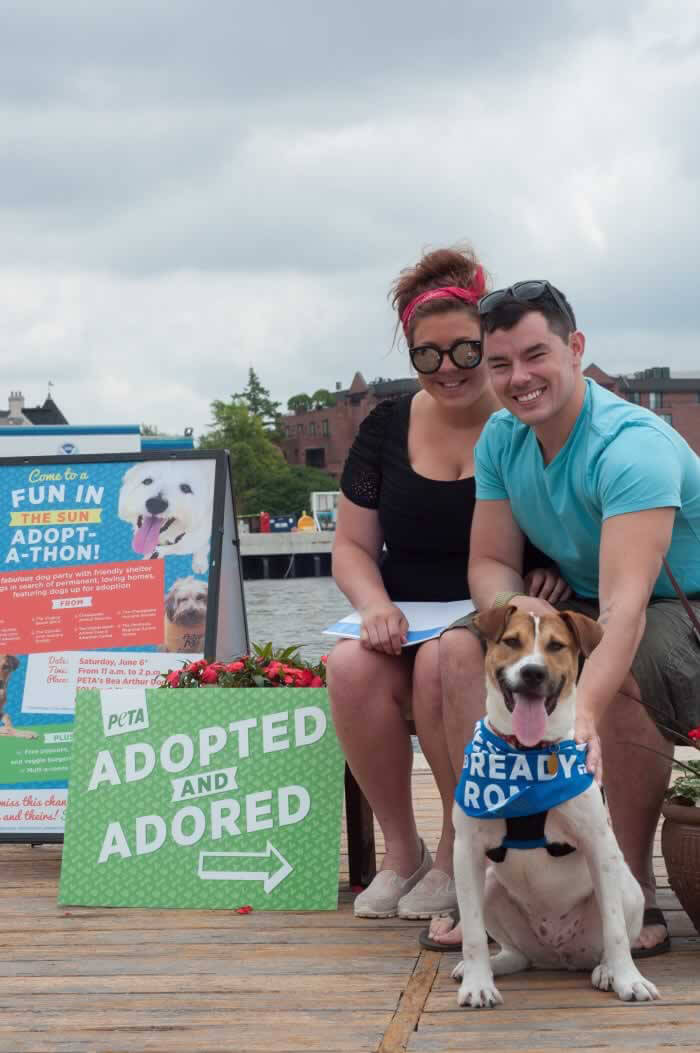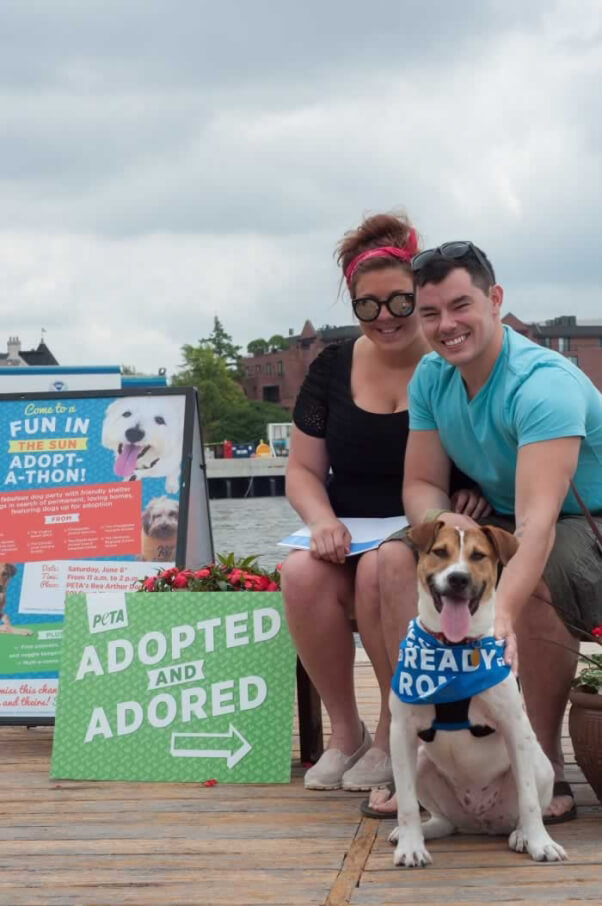 What You Can Do
The staff on PETA's mobile clinics not only perform hundreds of spay/neuter surgeries for dogs and cats of impoverished families every month but also emergency surgeries for animals like Joey, who are gravely ill or injured. Because many of the people we serve are indigent, we often perform these services at little to no cost. This is only possible thanks to the help of PETA members. Please consider making a donation today to support this vital work.