PETA Latino has joined forces with the Iowa chapter of the League of United Latin American Citizens (LULAC)—the largest and oldest Hispanic membership organization in the country—to call for a meat boycott. Amid the coronavirus pandemic, a PETA Latino representative spoke at a virtual news conference in support of LULAC Iowa's efforts to save both animals' and workers' lives. At the meeting, we called on all meat companies to protect animals, workers, and public health by making the transition to producing only humane, vegan foods.
It's Not Only Animals—Slaughterhouses Can Be Deadly for Workers, Too
In the U.S. alone, nearly 20,000 novel coronavirus infections and 73 deaths have been directly linked to outbreaks in slaughterhouses. The fast line speeds, close-quartered working conditions, and exposure to blood, urine, and waste make virus transmission almost unavoidable.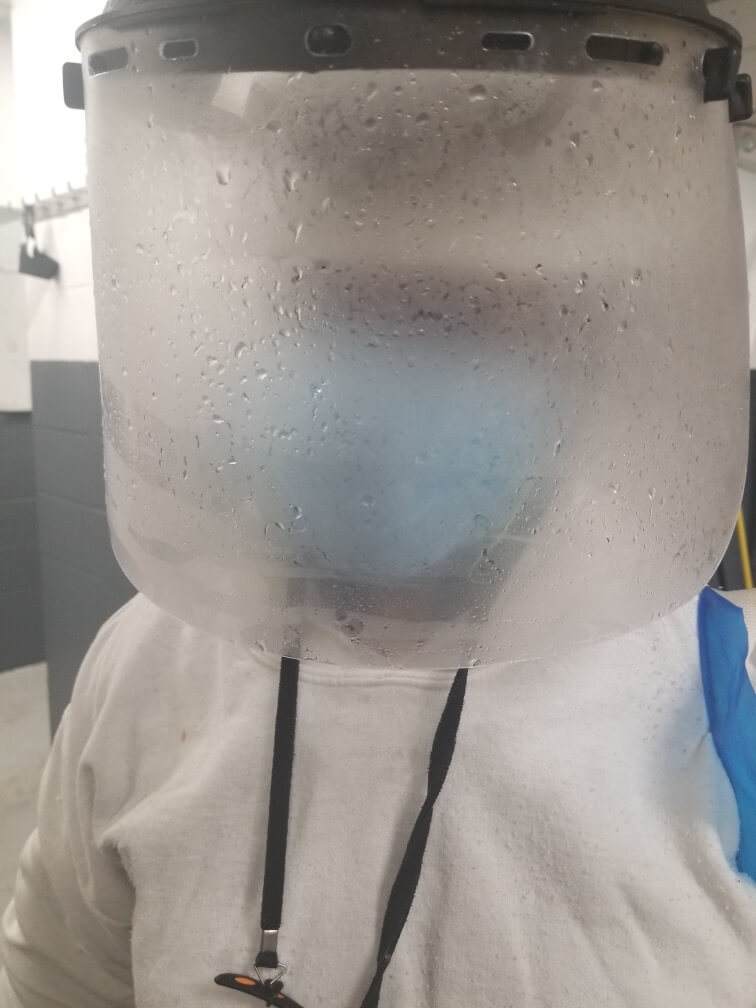 Confining animals in filthy conditions for human consumption caused this pandemic along with outbreaks of SARS and avian flu—as well as swine flu, which started on a U.S. factory farm and has killed hundreds of thousands of humans worldwide. As long as we continue raising and killing animals for food, COVID-19 won't be the last pandemic.
THOUSANDS of slaughterhouse workers have tested positive for #COVID19, and if their bodily fluids dripped into the meat you eat, you could be at risk too. Just another reason to #BoycottMeat: https://t.co/HDT4eqBvt5

Photo courtesy of @lulaciowa pic.twitter.com/sBpxCYIZZp

— PETA (@peta) June 13, 2020
We must prevent this disease from spreading further and other viruses from emerging by shutting down slaughterhouses and converting them into facilities producing vegan meats.
PETA Puts Pressure on Slaughterhouses to Go Vegan
Meat industry giants such as Tyson, Smithfield, JBS, and Cargill must modernize their dangerous, destructive business models. This could be achieved by manufacturing and selling exclusively vegan protein products—and PETA stands ready to help them do so. Many of these companies, such as Smithfield, are already making delicious animal-free products, including sausages, burgers, and meatballs.
The race is on and the pace is furious!
Smithfield Foods enters plant-based market with Pure Farmland range https://t.co/w52cFWaMVw

— Tom Hayes (@Tom_Hayes) August 13, 2019
It's just good business, too. Sales of vegan meats grew 158% in the year from February 2019 to February 2020, and they shot up 454% in just one week during the pandemic. Plus, huge government subsidies paid out to the meat industry—both before and during the pandemic—could help companies convert slaughterhouses into safe, clean vegan meat–production facilities and assist farmers in the supply chain in growing the crops needed.
In addition to calling for a meat boycott, PETA's efforts to overhaul the cruel meat industry during the COVID-19 crisis have included drive-by protests, a quarter-million–dollar nationwide ad campaign, and shareholder activism.
You Can Join Our Call
You can make a difference for animals and act in solidarity with slaughterhouse workers and their families. Push companies to give animals a break: Ask them to produce only vegan meats, cheeses, and milks in their facilities. You can also send them a message every time you open your wallet by buying vegan products.