Upscale retail company Vince has confirmed to PETA that it will no longer source mohair, following a series of meetings with us. We shared information and undercover video footage showing rampant abuse in the industry—petrified, crying angora goats are roughly handled, shorn, maimed, and left bleeding from deep wounds—and are sending vegan chocolates to the company in thanks for its decision.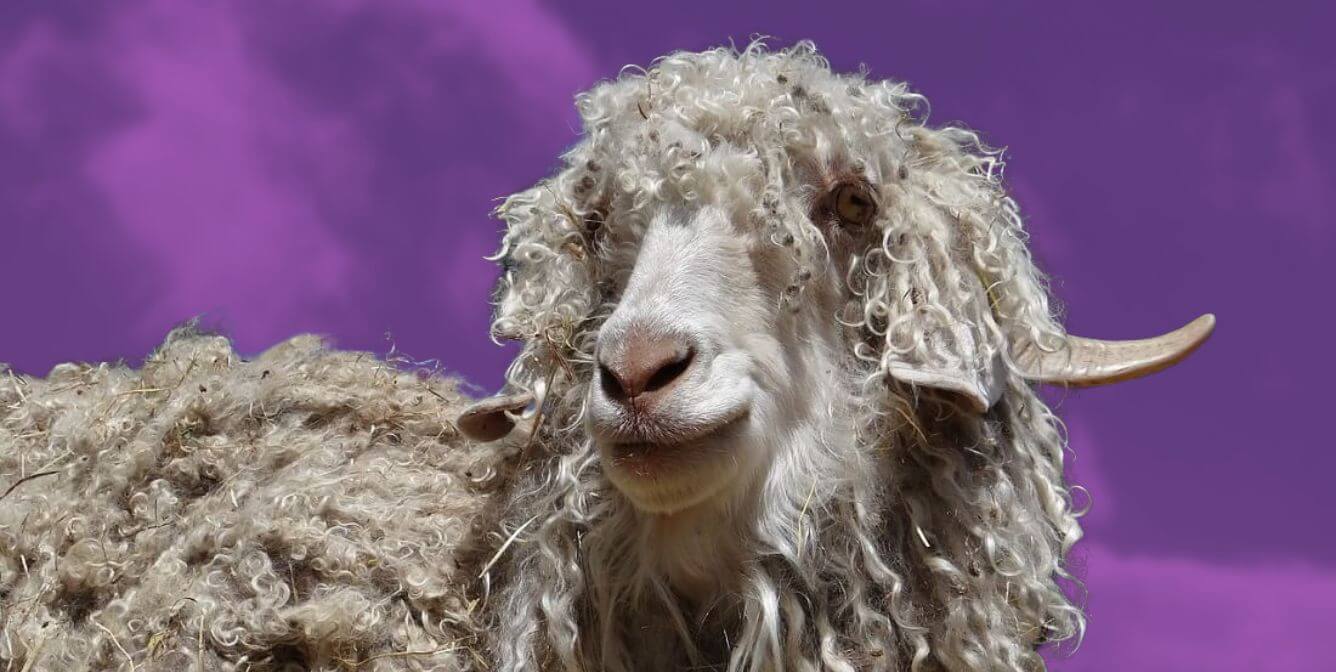 "Vince is embracing a kind future for fashion by dropping its support of the cruel angora industry, which leaves gentle goats bloodied and crudely stitched back up," says PETA Executive Vice President Tracy Reiman. "PETA is celebrating this compassionate move and encourages every shopper to leave mohair items, all of which are products of cruelty, on the rack."
A PETA Asia undercover investigation in South Africa, the world's top mohair producer, showed workers dragging, throwing, mutilating, and even cutting the throats of conscious goats, many of whom cried out in pain. Shearers—who are paid by volume, not by the hour—cut broad swaths of skin off some animals and crudely stitched up the most gaping wounds on the filthy shearing floor, without providing any pain relief.
Vince joins Diane von Furstenberg, Brooks Brothers, Gap, Banana Republic, Topshop, UNIQLO, Overstock.com, Zara, and many other top retailers that have banned mohair—and PETA is calling on H&M and others to follow suit.
Urge H&M to Stop Supporting This Abuse
Goats form meaningful relationships and strong bonds with each other and their human guardians. They've even been known to wag their tails and jump for joy when they're happy.
H&M had previously agreed to stop sourcing mohair after PETA Asia's disturbing investigation into the South African mohair industry revealed that workers roughly handled, threw, mutilated, and cut the throats of conscious goats. The company made a similar commitment to ban cashmere after PETA Asia revealed that goats screamed in pain and fear as workers tore their hair out with sharp metal combs.
But now H&M has reneged on these commitments and hides behind the deceptively named Responsible Mohair Standard and The Good Cashmere Standard, which fail to prevent goats from being abused.
H&M must protect goats and its customers by ending its reliance on misleading "humane" labels, ditching mohair and cashmere altogether as so many other retailers have, and focusing on the wonderful vegan materials it already sells.
The company has already banned angora, fur, exotic skins, and other animal-derived materials, so it's clear that it can and will take action for animals when it's under enough pressure to do so.