In 2018, The Washington Post broke news of a disturbing PETA Asia investigation that exposed the mohair industry for what it really is—horrifyingly cruel and unnecessary. Since then, numerous top brands—including adidas, ASOS, Columbia, Forever 21, Gap, Overstock.com, Topshop, UNIQLO, Vince, Zappos.com, and Zara—have banned mohair, and it's little wonder why.
The exposé revealed that workers in South Africa, the world's top mohair producer, handled goats roughly: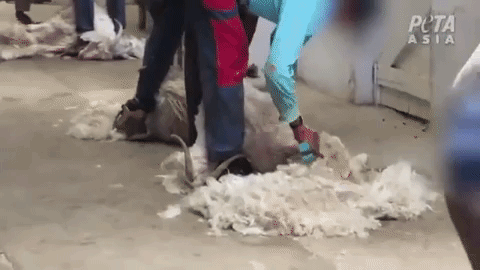 Some shearers lifted the animals off the floor by the tail, likely breaking it at the spine: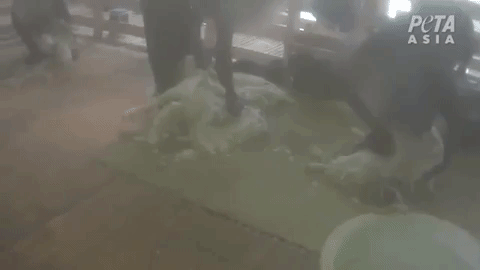 When one goat struggled, the shearer sat on her: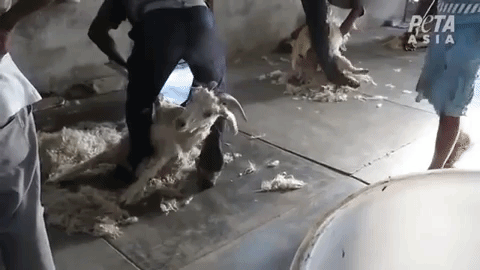 Workers also threw the animals around …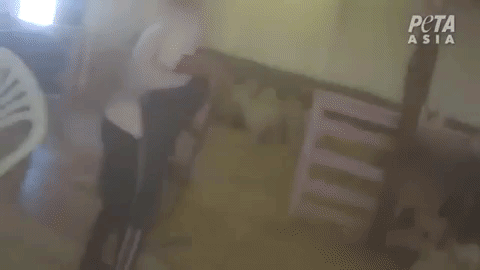 … and even cut their throats while they were fully conscious.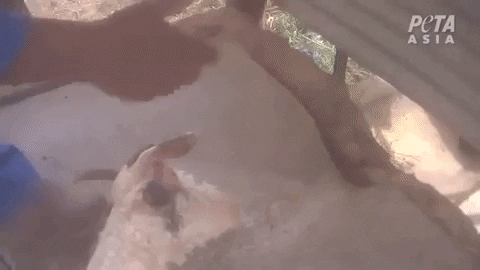 Angora goats used for mohair are killed as soon as they're no longer useful to the industry—which is far short of their natural 10-year life expectancy.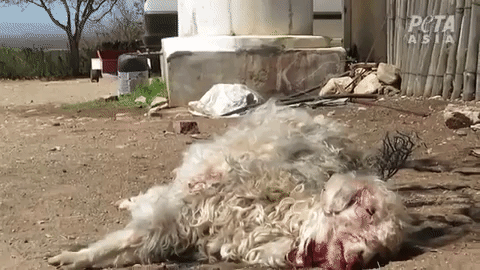 Shearers are paid by volume, not by the hour, which motivates them to work quickly and carelessly, leaving the goats cut up and bleeding from the face and ears: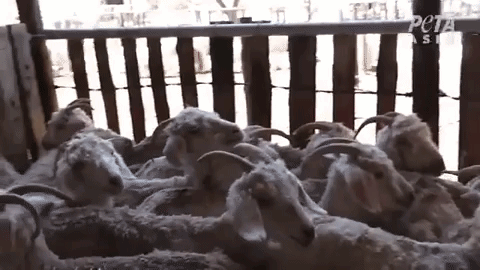 Goat kids, who were being shorn for the first time, cried out in fear.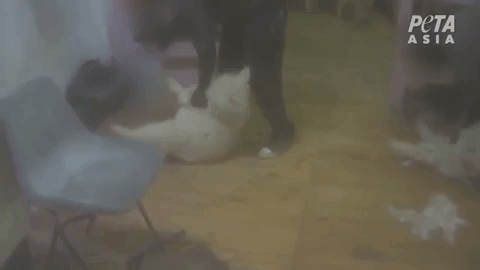 Many goats' ears were mutilated with pliers that punched sharp needles through them, causing them intense pain and, as one farmer described it, to "scream terribly."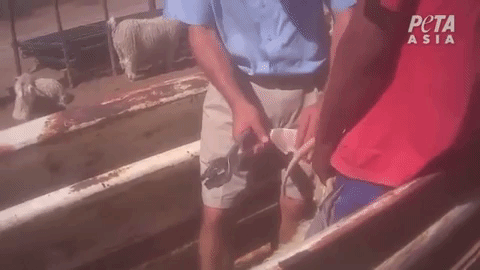 All this abuse just for mohair sweaters, blankets, and balls of yarn … but numerous top retailers have now banned mohair.
*****
While this progress is exciting, angora goats still need your help. Click here to watch the full PETA exposé video. Please, won't you help these animals?
You Can Help Stop This!
The best thing that you can do for angora goats is refuse to buy mohair. It's easy to check the label when you're shopping. If it includes the word "mohair," leave it on the shelf.