What's yellow, metal, and compassionate all over?
Researchers at the National Institutes of Health (NIH) and other government agencies have developed a new way to test how chemicals can affect human cells, and it doesn't involve poisoning rats or rabbits or any other animals. The sleek new testing method, part of the government's Tox21 initiative, looks like something out of a Transformers movie, and like the trusty Autobots, this new method may save many lives, both those of humans and other animals.
This video shows the robotic arm being used to test drugs in 2013, and now it's making headlines again for testing the toxicity of thousands of chemicals found in household products, food packaging, industrial manufacturing, and other sources. According to The Scientist, this robotic arm can test in a week what could take years using animals.
This new technology could help spare the lives of millions of animals. Right now, animals are poisoned and killed in tests, which were crudely developed as far back as the 1920s, to evaluate chemical toxicity. In these cruel tests, rats, mice, guinea pigs, rabbits, and other animals are forced to swallow or inhale massive quantities of chemicals or endure the pain of having a test compound eat away at their sensitive eyes and skin––even though the results of these tests are often unreliable or not applicable to humans.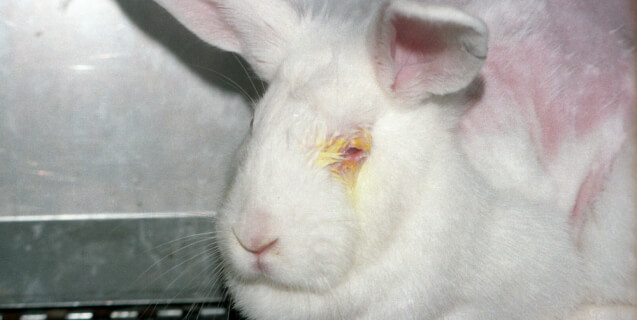 The government's use of robotic non-animal testing methods, like those in the Tox21 program, are part of NIH's efforts to increase testing using cheaper, faster, and superior non-animal research methods, as announced in the agency's five-year strategic plan. PETA and the PETA International Science Consortium have for years urged NIH to make such a move, including by submitting recommendations for the plan. With the Tox21 robot, NIH is moving in the right direction—away from cruel tests on animals.
Want to read about more innovations like the Tox21 robot? Check out other modern methods of testing that don't hurt animals here.