Victory! Kering is going fur-free following PETA's decades-long push to urge the luxury fashion company to remove fur from all of its fashion houses. After years of campaigning by PETA (during which we worked behind the scenes, organized demonstrations, and generated thousands of e-mails from supporters) and pressure from activists around the world, the last two Kering brands that had yet to ban fur—Saint Laurent and Brioni—are going fur-free.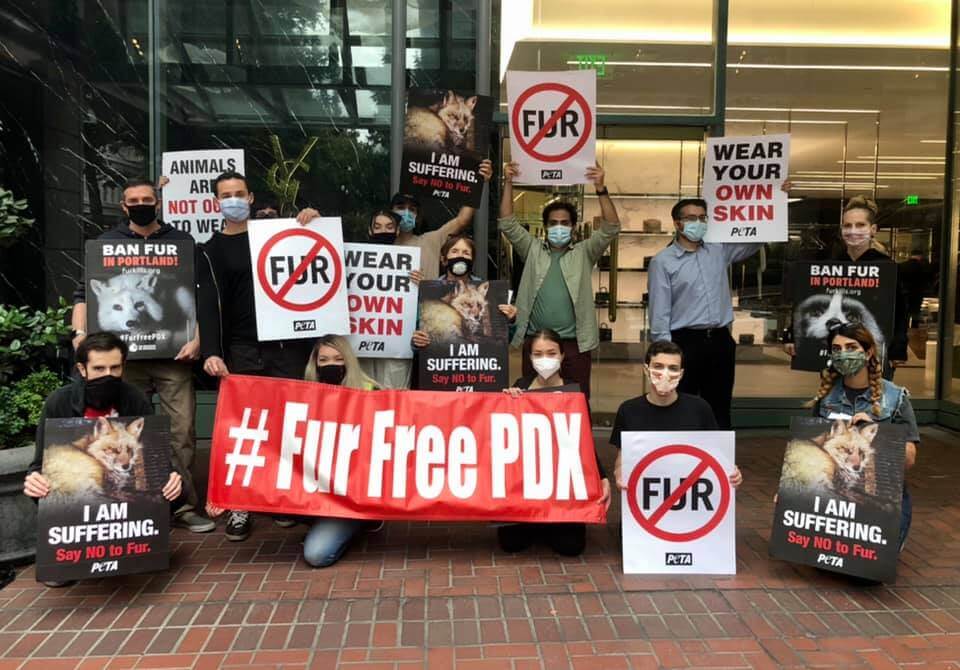 This Victory Was Years in the Making
Nearly two decades ago, Kering started removing fur from its brands when Bottega Veneta went fur-free—since then, PETA kept the pressure on the company to drop fur from its other brands.
In 2017, after more than 20 years of our protests—including the time a PETA member doused then–Gucci designer Tom Ford with tomato juice to make the point that you'd have to be a vegetable not to realize that using fur is cruel—Gucci, another Kering brand, announced a fur-free policy.
In 2020, we took our fur-free campaign to the boardroom, becoming a Kering shareholder during the COVID-19 stock market downturn to push the company to ditch animal-derived materials. Ahead of Kering's 2021 annual meeting, actor Gillian Anderson penned a letter on PETA's behalf to CEO François-Henri Pinault urging the fashion titan to enact a companywide policy banning fur. And, Kering confirmed that Alexander McQueen and Balenciaga were officially fur-free.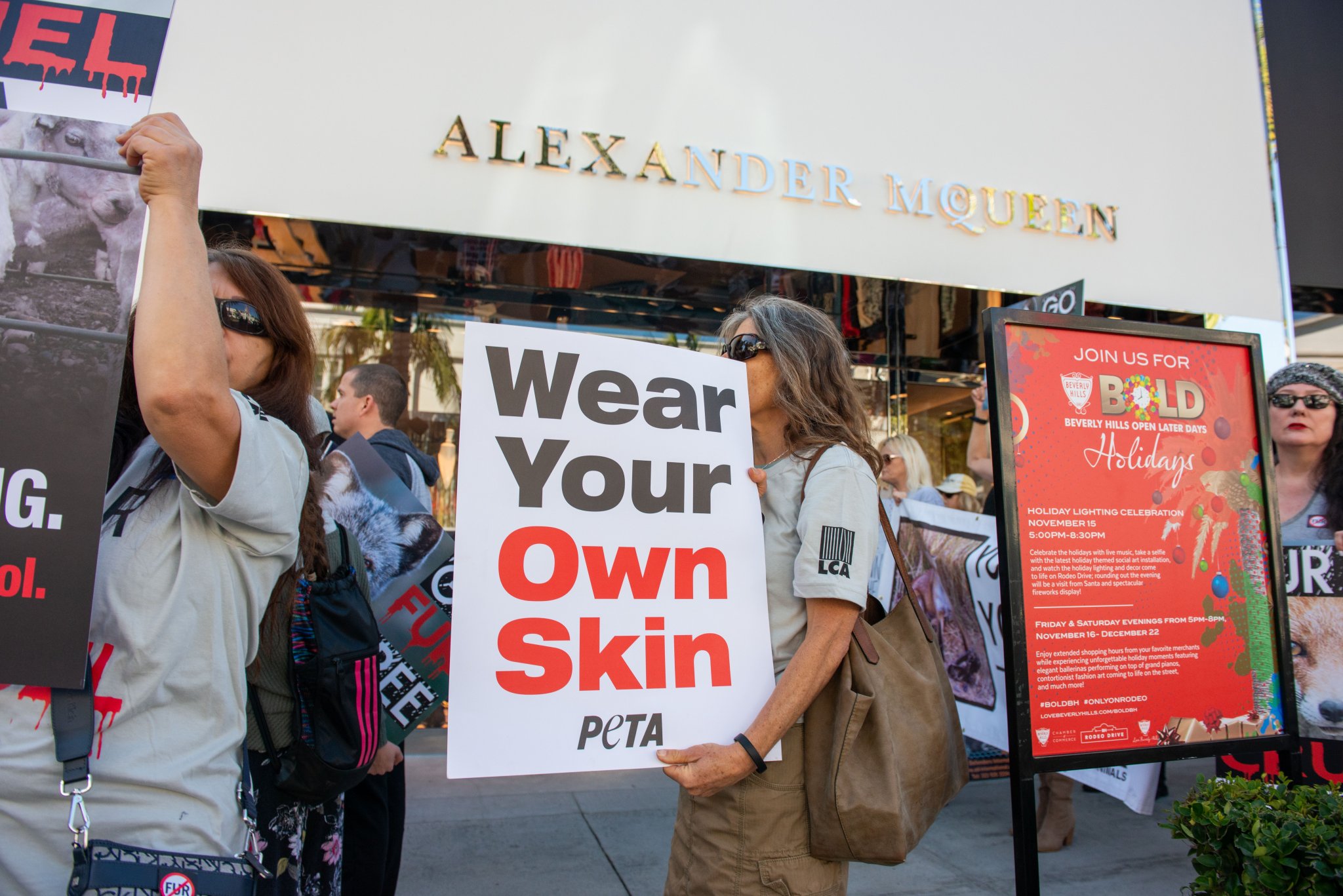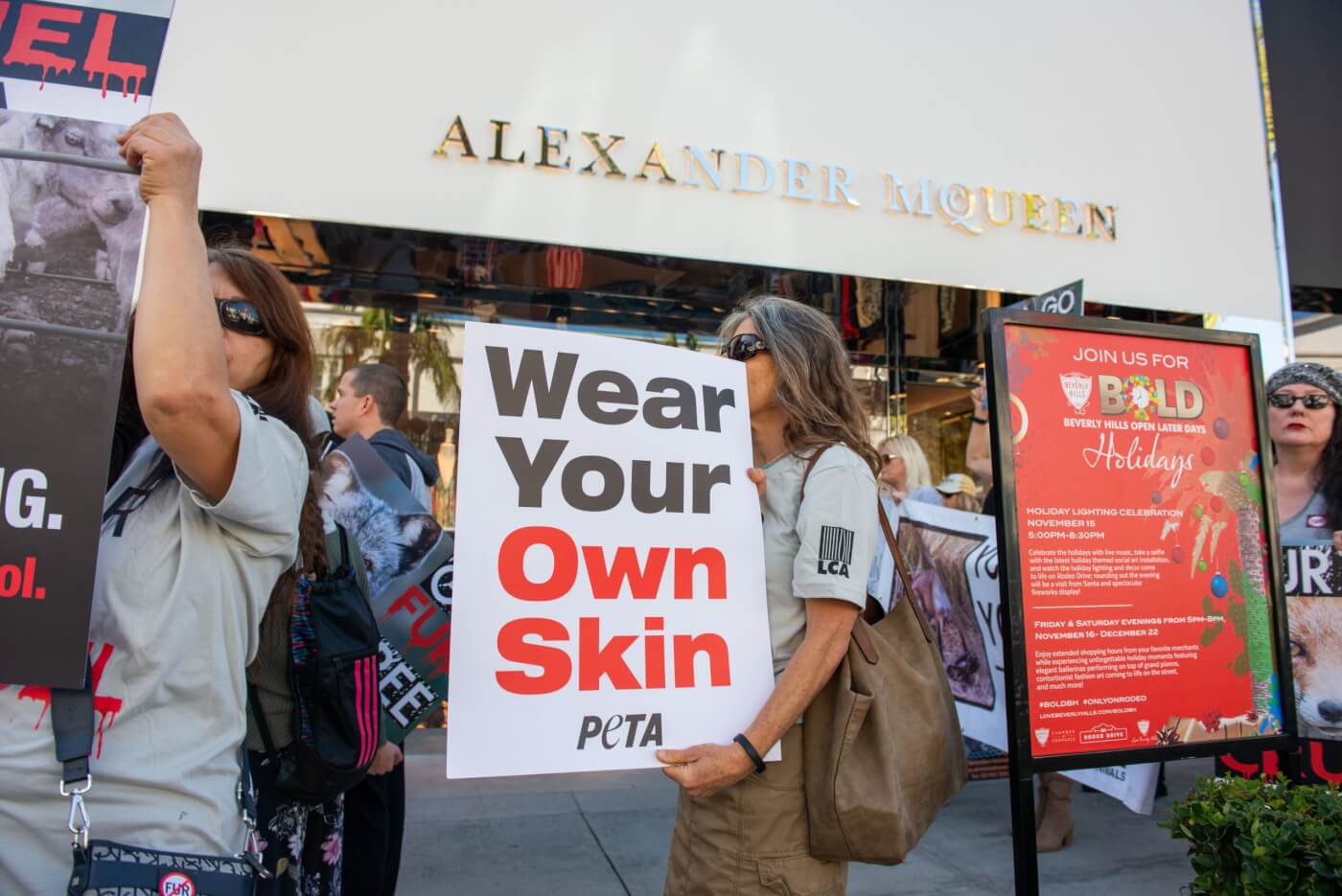 This year alone, more than 100,000 supporters of PETA entities took action, calling for Kering to enact a fur-free policy across all of its brands. Thanks to kind supporters and activists around the globe, Saint Laurent and Brioni are ending their sales of fur, making Kering an entirely fur-free company.
We Won This Round for Animals, but We Aren't Done Yet
PETA is pleased that all of Kering's brands have now officially joined our list of those that refuse to use animals who are bludgeoned, drowned, electrocuted, gassed, or skinned alive in the fur trade. But other companies are still supporting this cruel industry. Take action to urge Dolce & Gabbana to stop selling fur: