Update: Mitch Behm, the owner of Global Captive Breeders, LLC (GCB), and David Delgado, the facility's former manager, pleaded guilty to and were convicted of cruelty to animals in Riverside County Superior Court of California.
Behm pleaded guilty to a dozen counts of misdemeanor cruelty to animals and was sentenced to five years of formal probation. He also must pay more than $190,000 in restitution to PETA and the City of Lake Elsinore for costs associated with the investigation and the rescue of more than 16,000 suffering animals from the facility. Behm is prohibited from entering into any business venture involving animals and from acquiring any animals.
Delgado pleaded guilty to a dozen felony counts of cruelty to animals and was sentenced to 180 days in the sheriff's custody and five years of formal probation. Delgado must also complete 250 hours of community service in a program that does not involve animals and is prohibited from acquiring animals.
While nothing can undo the horrific suffering that thousands of rats and reptiles endured at GCB, the provisions of Behm's and Delgado's sentencing will help ensure that no future victims will suffer at their hands.
Originally posted July 22, 2013:
Riverside County, California, authorities have arrested Mitch Behm and David Delgado, the owner and former manager, respectively, of Global Captive Breeders, LLC (GCB), a rodent and reptile breeder and dealer. A two-month PETA undercover investigation of GCB led to the largest animal rescue in California history. Both men have been charged with 106 counts of felony cruelty to animals, each of which is punishable by up to $20,000 in fines and up to 36 months behind bars. Delgado also faces 11 more felony charges of torturing or killing rodents.
In December, acting on evidence gathered by PETA, officials discovered nearly 16,000 rats and mice and 600 reptiles languishing in waste-filled cages at GCB, many of them starving, injured, gravely ill, and/or with no access to water. The ensuing operation was the largest rescue of neglected rats in U.S. history.
PETA's investigation uncovered routine, severe neglect, including scores of rats who drowned because of a faulty watering system; rats who died of dehydration; mother rats who were confined to bins so cramped that they could not even sit upright, groom themselves, or properly nurse their young; reptiles who slowly wasted away over the course of weeks as a result of systemic deprivation; and more. PETA's investigator also recorded employees who killed rats by freezing them alive, shooting them with a BB gun, and slamming them against walls, shelves, and other hard surfaces.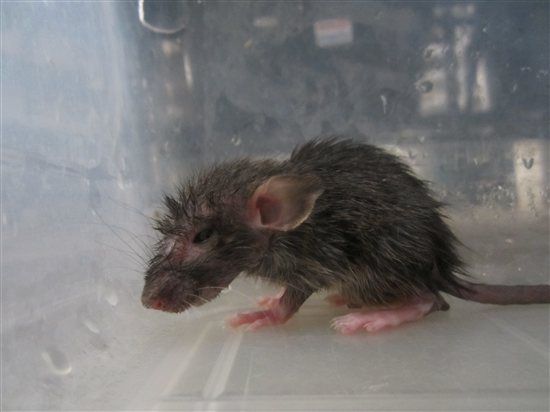 In March, actor Jenna Dewan Tatum joined the more than 35,000 people who signed PETA's petition calling for charges to be filed. Tatum sent a letter urging the Riverside County district attorney to seek justice for the animals.
This is not PETA's first encounter with Behm. In the mid-1980s, when he was a college student, Behm videotaped himself throwing mice, rats, and rabbits into a tub with ferrets, who attacked and killed them. He admitted to conducting these unapproved "experiments" in part for his own "enjoyment," but the statute of limitations had expired by the time law-enforcement authorities discovered that video footage.
Please show this to anyone who is even tempted to buy a pet rat, a snake or any small or "exotic" animal to keep at home.  We must not subsidize this wretchedly cruel trade. Ever.