Animal-friendly business is booming. Besides saving countless animals from painful and terrifying deaths, compassionate companies continue to create new jobs while inspiring impressive innovation.
Take a look at just how prosperous vegan industry has become:
More Than 100 Companies Have Joined PETA Business Friends
PETA Business Friends is an innovative partnership between PETA and compassionate companies that wish to support our groundbreaking animal rights efforts. We promote these vegan, cruelty-free brands directly to PETA members and supporters, who can take advantage of exclusive discounts and perks.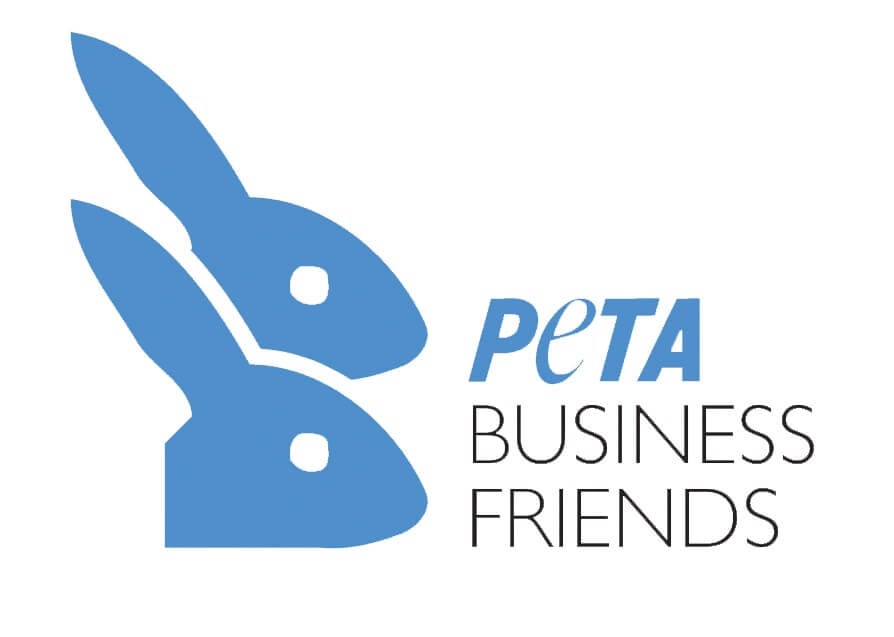 Over the years, we've been proud to call many top fashion, beauty, food, and specialty companies our friends. This includes businesses like vegan caviar company Cavi-art, dog food brand v-dog, and Vegan Health & Fitness Magazine. Check out all the PETA Business Friends over at the PETA Mall now!
The Future of Meat Is Vegan—Period
Beyond Meat finds its way into more stores and restaurants every day. The California-based company—known for its Beyond Burger and Beyond Sausage—plans to open a new production factory in Columbia, Missouri, which is anticipated to create over 250 new jobs.
Fry Family Food—started by Wally Fry, a livestock agent turned vegan (thanks to his wife's compassionate influence)—was one of the first vegan businesses to come out of South Africa. It has gone from being a single home-kitchen production to having a factory that employs 400 people in a country where nearly 50 percent of the population is unemployed. Today, its products are sold in approximately 12,000 stores in more than 30 countries, and it has plans to expand to the U.S. this year.
Fry Family Food turns a profit and continues to grow. But Fry told Forbes that his company measures true success by how many animals its products have saved from slaughter each year. "Roughly the volume translates to saving 20 million chickens, 18,000 cows and 75,000 pigs," he noted.
Lab-grown meats are also charting a whole new frontier in animal-friendly cuisine. Companies like Memphis Meats and BlueNalu are developing like never before.
Great Beer is Vegan
Modern Times is one of the fastest-growing breweries in the country, increasing its production 82 percent in just one year. With delicious vegan beer (for the love of PETA, get your hands on the Pineapple Milkshake IPA), coffee, and wonderful vegan eats offered at its taprooms, it's quickly becoming everyone's favorite brewery.
In 2017, Modern Times became the first employee-owned brewery in California. According to its website, whether its employees are in Oregon or California, they can expect "high-quality health care, very competitive salaries, unlimited paid time-off, a two-month paid sabbatical after five years, and a guaranteed take-home minimum wage of $15 per hour, along with loads of free beer [and] coffee."
Vegan Cosmetics Continue to Explode in Popularity
PETA's Beauty Without Bunnies cruelty-free certification program now has more than 3,400 companies in its database, and market research shows that the consumer demand for cruelty-free products continues to skyrocket. A recent Nielsen survey found that consumers chose "[n]ot tested on animals" as the most important beauty product label.
Avoid these companies in 2018! pic.twitter.com/SxwKuUjd2C

— PETA (@peta) January 7, 2018
Rising awareness of the horrific tests on animals that some cosmetics companies still pay for—in addition to the countless cruelty-free options now available—is surely a factor in the industry's success. In 2017, analysts valued the global vegan cosmetics market at around $12.9 billion.
Vegan Fashion Never Looked So Fabulous
Last year, PETA got a look at a revolutionary new material from Modern Meadow, the bio-fabrication company that refuses to accept the notion that cow skin can only be grown on cows. This solution follows a steady decline of cowhide in the market as Millennials are increasingly taking beef out of their diets. This start-up leather-industry rival has grown quickly and is currently hiring for a variety of positions.
If you think that creating animal-free leather from live tissue is as innovative as it gets, you should know that it's also currently being made from materials such as pineapple leaves in Piñatex, fruit waste in Fruitleather Rotterdam, kombucha in ScobyTec, and mushrooms in MycoWorks.
Woocoa—created by design students from the Universidad de los Andes in Bogotá, Colombia, and winner of PETA's Animal-Free Wool Prize—is a vegan wool made from hemp and coconut fibers treated with enzymes extracted from the oyster mushroom.
Want In on the Vegan Revolution?
The University of California–Berkeley offers courses in sustainable food technology at its Alternative Meats Lab. This facility allows entrepreneurs and researchers to explore the next generation of foods, such as plant-based meats, dairy alternatives, and new sources of fat and protein.
Networking groups such as Vegan Ladyboss and Vegan Leaders in Corporate Management can help you get ahead and make the contacts that you need in the vegan business world.
Stay up to date on the latest vegan innovations by going vegan yourself and persuading others to do the same. Need some help? We've got you covered: