Its release coincided with a worldwide pandemic that prompted stay-at-home orders across the country, and Nintendo's Animal Crossing: New Horizons has become not only the hottest video game of 2020 but also part of history. In the game, players can create worlds of their own, live harmoniously with villagers of various animal species, and even design art that can be shared with other players online.
There are many creative artists sharing vegan designs in Animal Crossing. Whether you want to decorate your island for a #BlathersIsOverParty demonstration outside the museum or rock some animal rights merch to spread the message while enjoying the game, elevate your island vibe with these fun, animal-friendly designs from talented artists.
https://twitter.com/peta/status/1266474495965040647
Contact PETA on our website or via social media to share your own vegan designs and we might add your custom artwork to this page!
Don't get caught protesting without this classic PETA tee: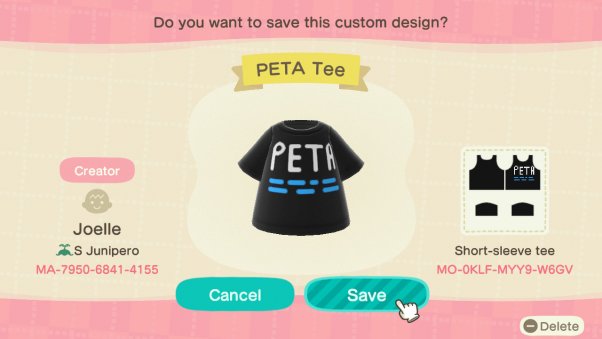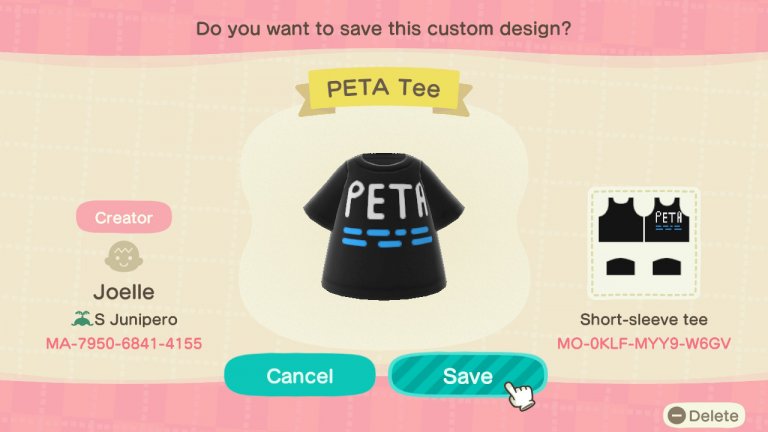 This now-famous "Empty the Tanks" sign is a must-have to set up outside the museum: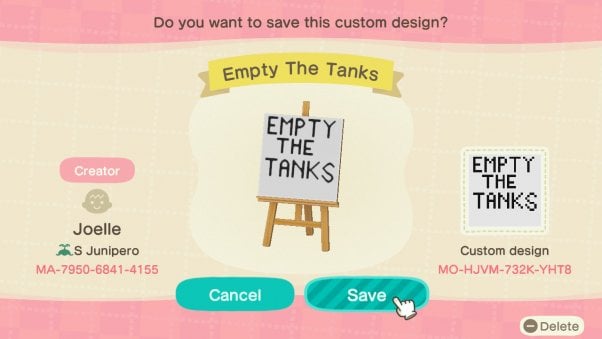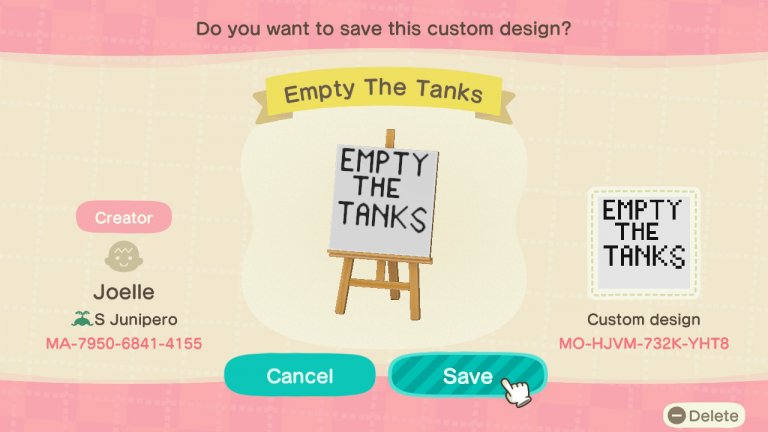 Look at this adorable vegan symbol hat—it provides perfect protection from the summer sun: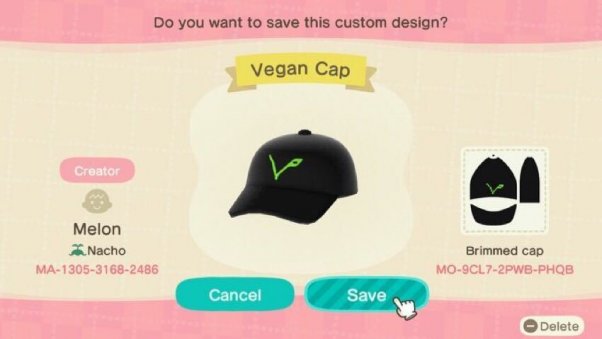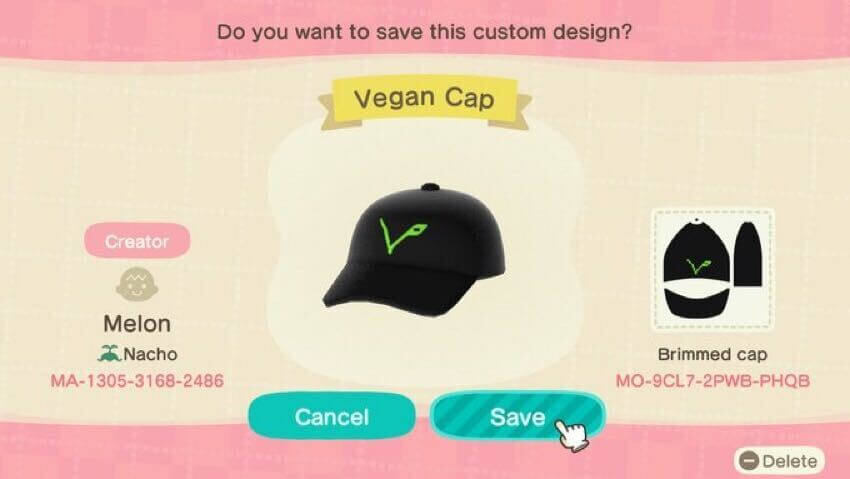 Isabelle has expressed her love for tofu. It's versatile and delicious, and no animals are killed for it—what's not to love? Encourage your villagers to try tofu with this cute design: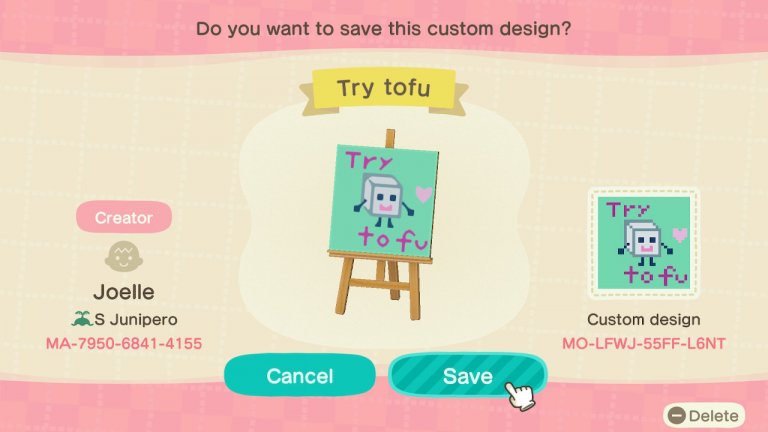 Would you wear Timmy or Tommy's fur? What about Tom Nook's or Redd's? No way! Stand in solidarity with your tanuki and fox friends with this "Fur Is Dead" tee: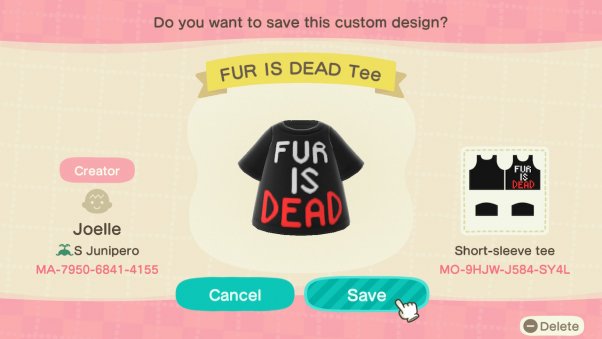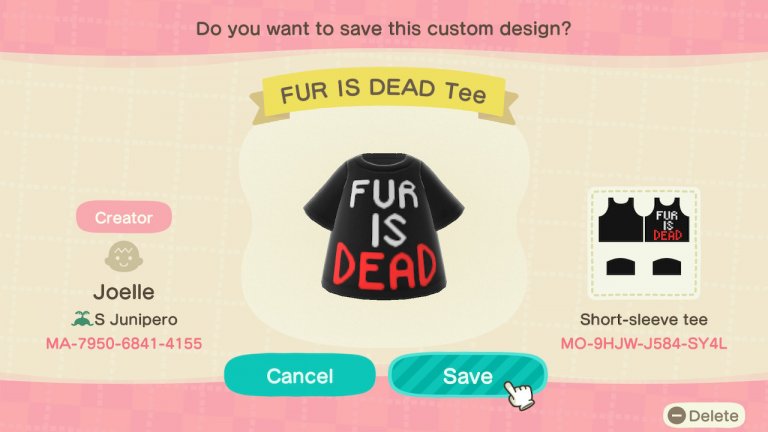 Blathers thinks he knows everything, but he fails to acknowledge that fish belong in the ocean (and rivers, streams, ponds, etc.)—not tanks! Download this set of signs to tell Blathers a fact of your own: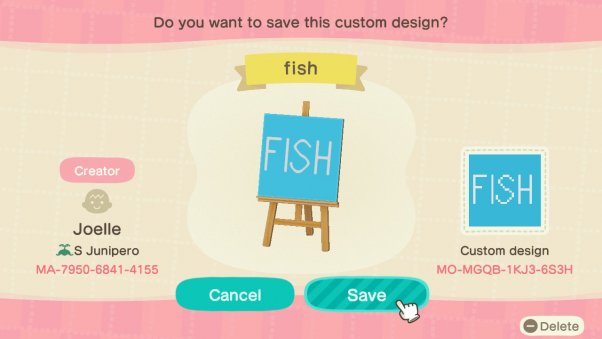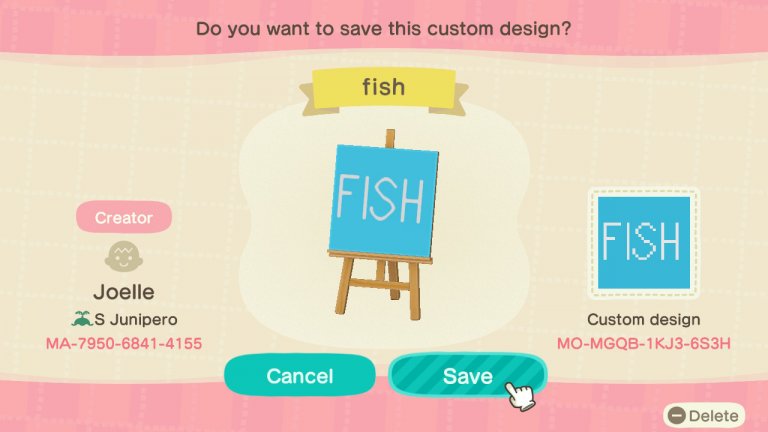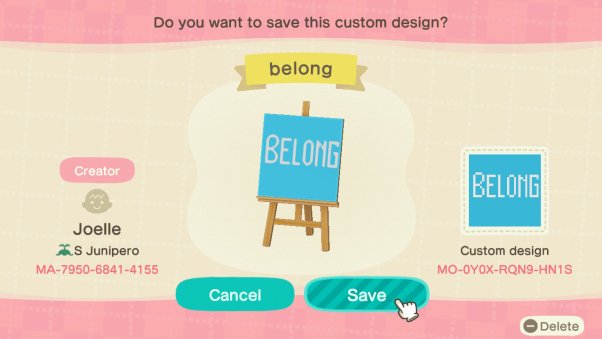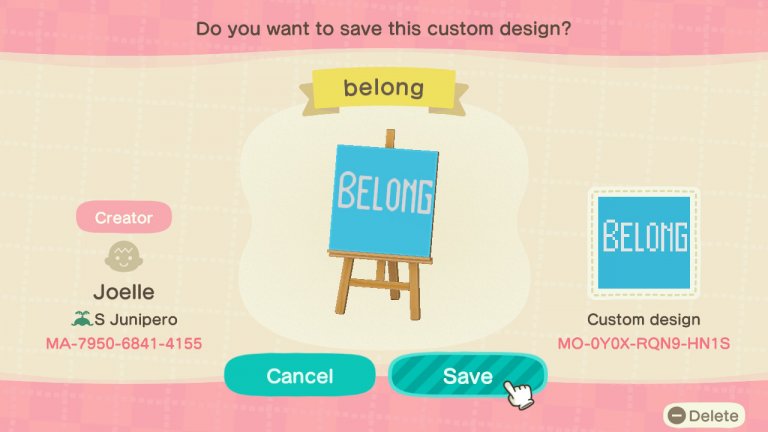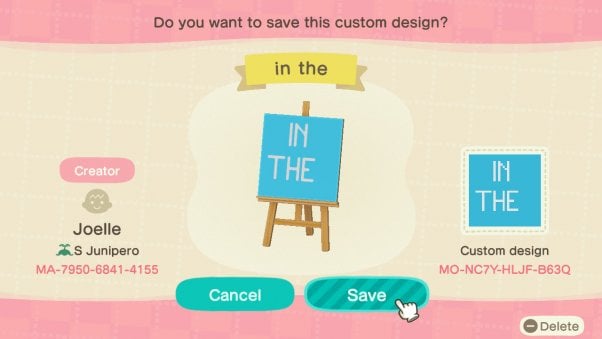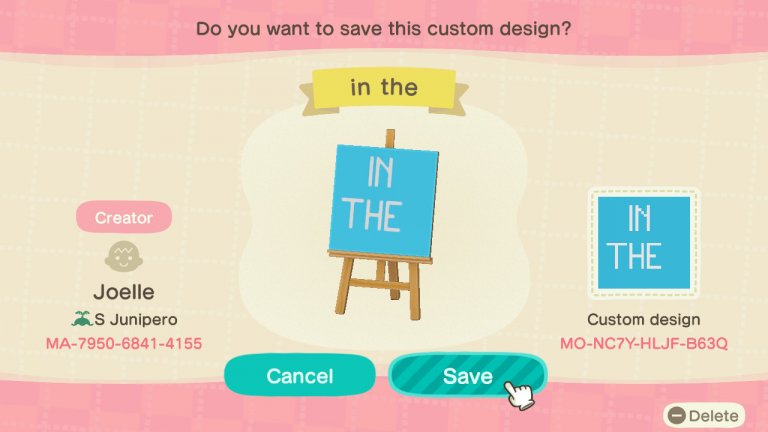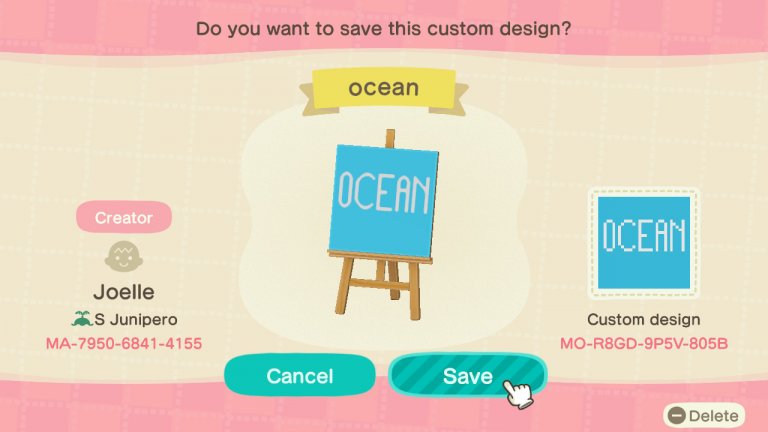 Millions of dogs and cats are homeless in real life because humans buy from breeders and pet stores instead of adopting from shelters. Cozy up with a cause in this #AdoptDontShop sweater: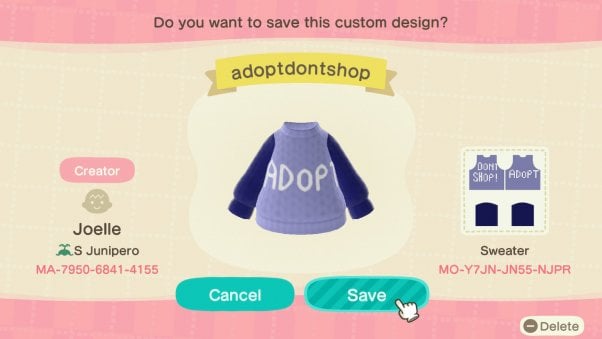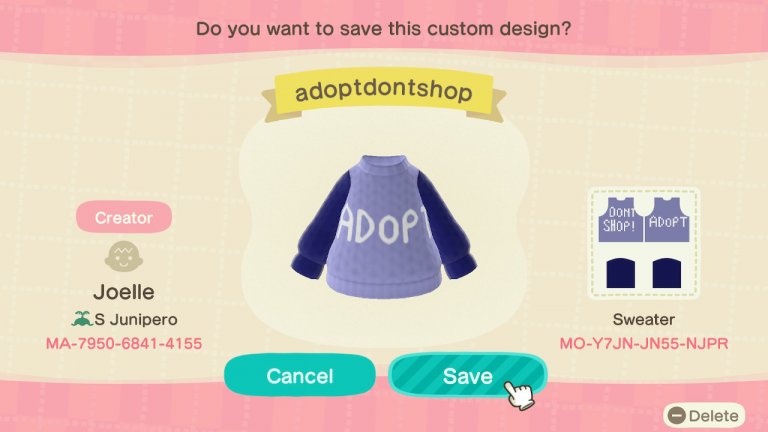 Speciesism is the misguided belief that humans are superior to all other animals and that it's OK for us to exploit other species selfishly in horrible ways. Animal Crossing is having none of that! Remind your villagers that we are all animals and that humans must work together to #EndSpeciesism: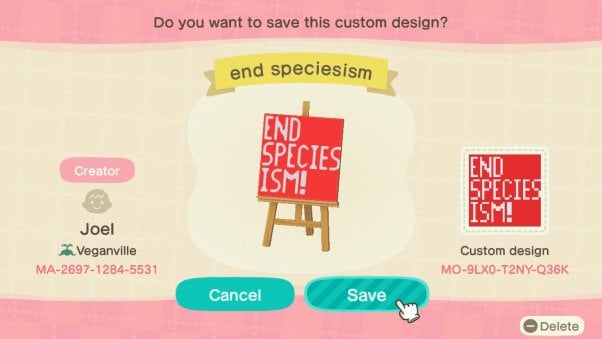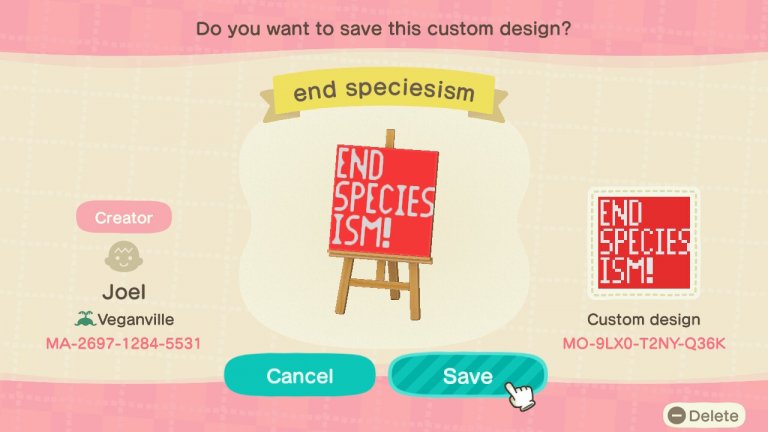 Experiments on animals are cruel and useless. Wear this "Stop Animal Tests" lab coat to encourage your friends to shop cruelty-free: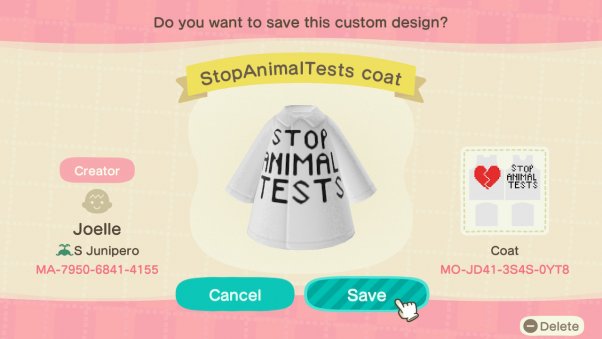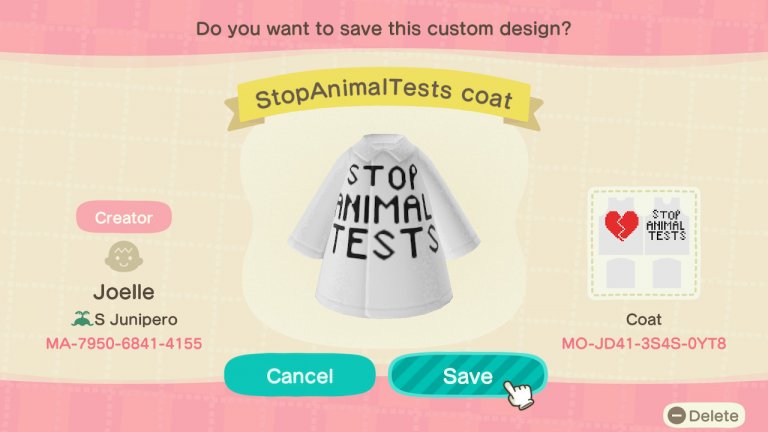 In a world in which your neighbors are chickens, pigs, cows, and other animals, being vegan is the only ethical way to live. Spread the word with this colorful design: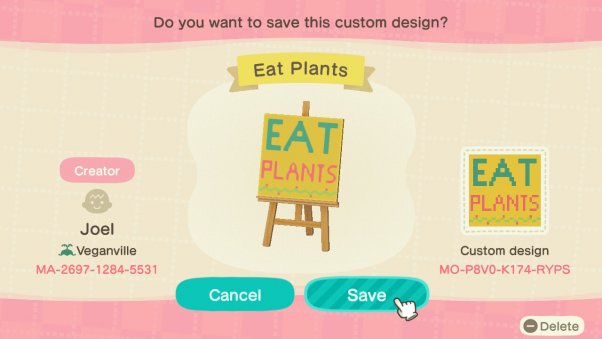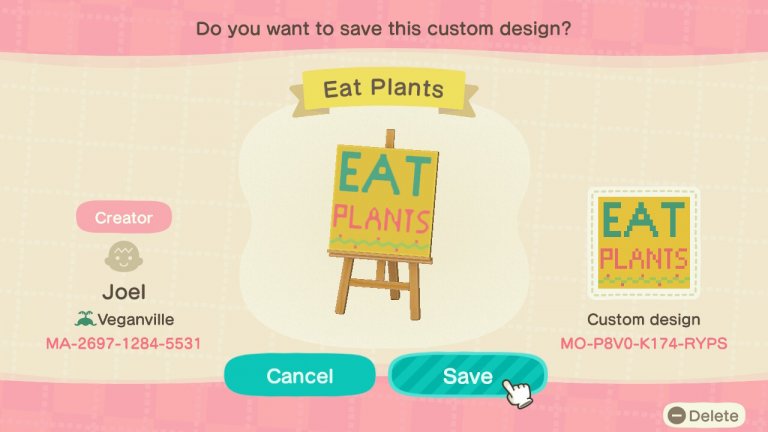 You would never eat Agnes, Patty, or Ava, so you should never eat real pigs, cows, or chickens, either. Support your villagers' rights with this classic "Meat Is Murder" hoodie: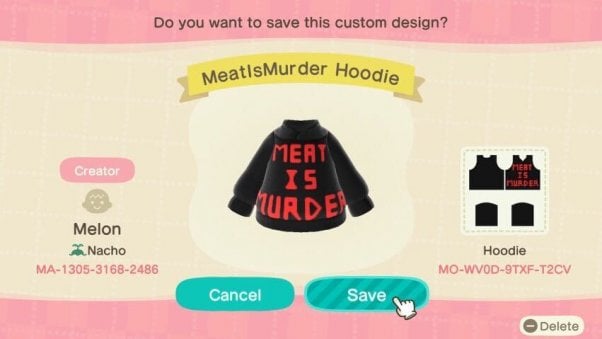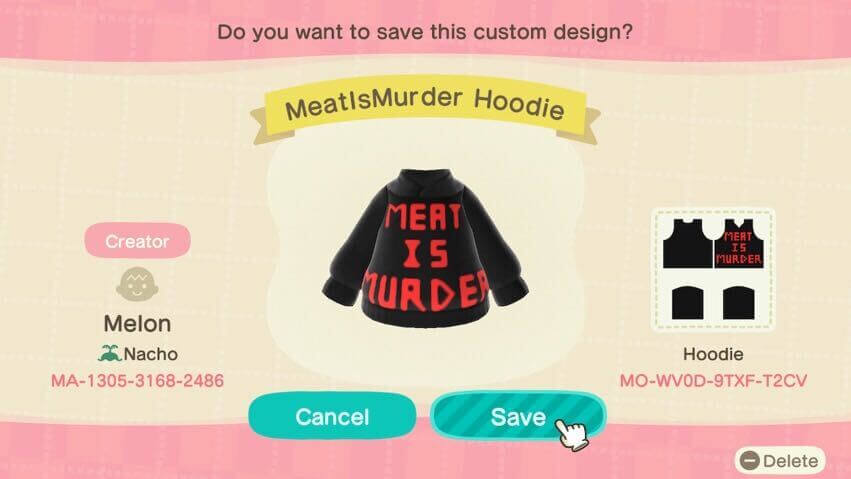 Display the classic PETA bunny logo outside your airport, wear it on a shirt, or even rock it as a face tattoo!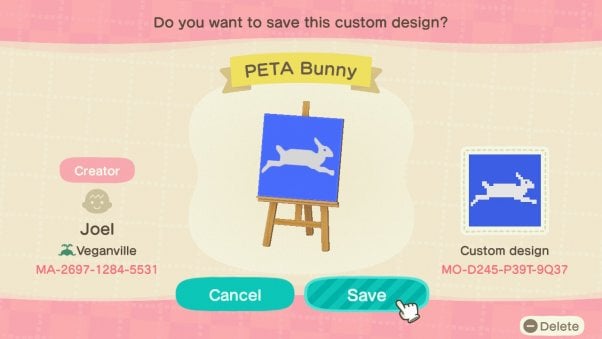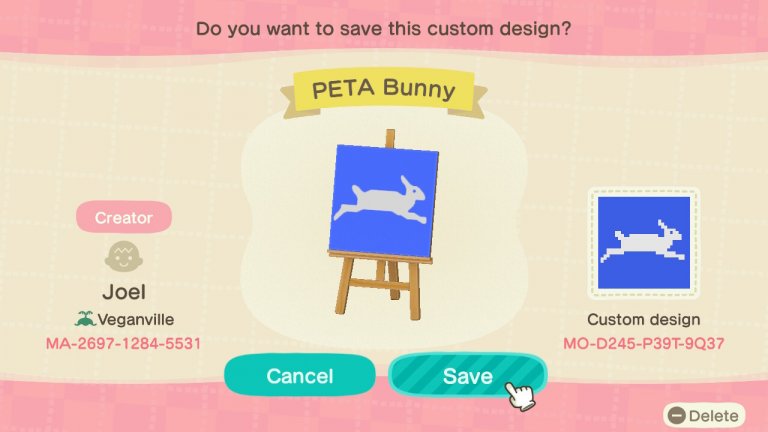 We are all animals. Look cool wearing this beanie in the game and in real life: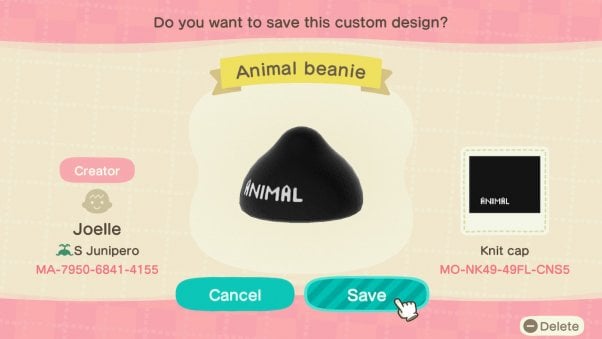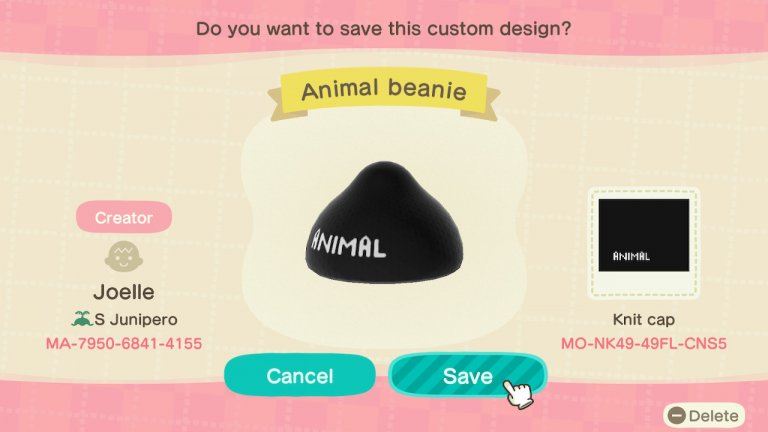 Whether you're planning a virtual date at your beachside café or you've got a day of flower planting ahead of you, this "I ♥ PETA" dress is an adorable way to show your support for animals: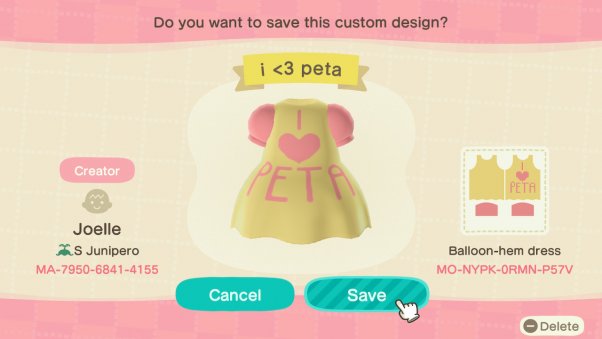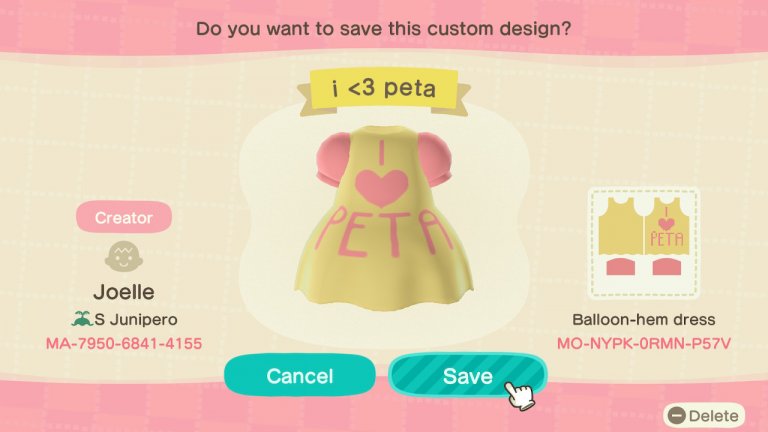 This vibrant vegan design can be used for protests, displayed outside your local island restaurant, or turned into a cute summer tank top: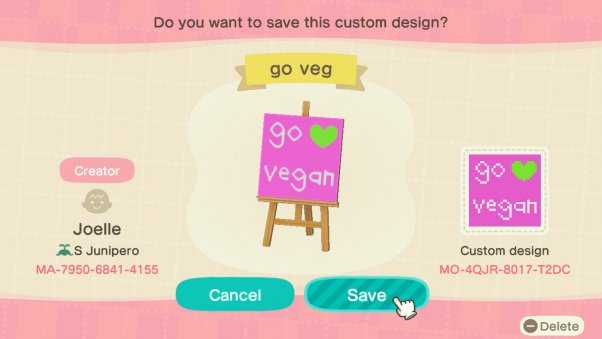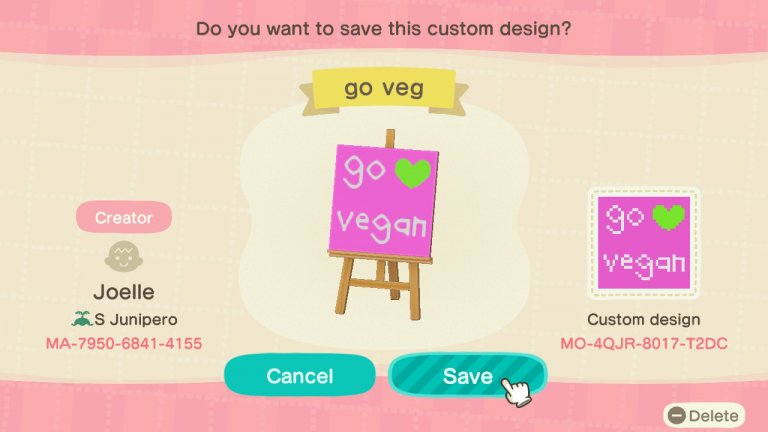 Create your own designs and offer them for sale at Able Sisters—and you may just see your villagers joining the cause. Someone tell Ava she's the perfect model! 😀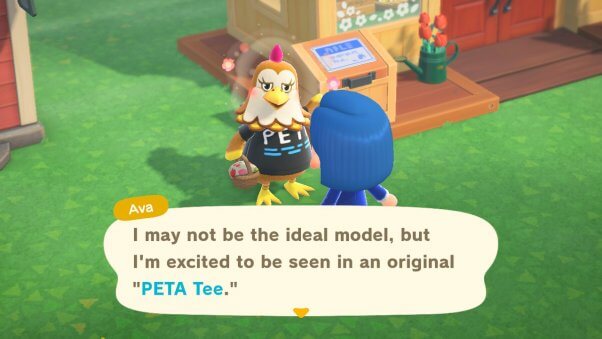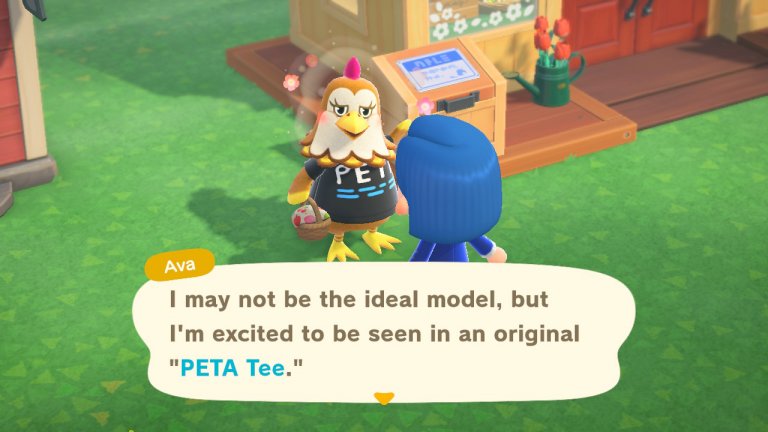 From rocking out to K.K. Slider at his Saturday night concerts to watching the stars with your favorite villager, there's so much to love about Animal Crossing: New Horizons. Nintendo filled the game with chickens, sheep, cows, and others who have strong personalities, emphasizing that animals are individuals with whom we share the world—not objects for us to exploit or abuse. Use these designs and create your own to spread the #EndSpeciesism message even further!
Don't forget to tag PETA on social media for a chance to have your artwork featured on this page.