Update: Escapes, injuries, death. It appears that incompetence remains alive and well at the University of Wisconsin–Madison and that the monkeys held captive there continue to suffer as a result.
PETA recently obtained a U.S. Department of Agriculture (USDA) inspection report that reveals numerous "critical" violations of the federal Animal Welfare Act, the most severe category of violation that can be identified by an inspector.
Since November 2016, the USDA identified four acts of staff negligence that resulted in injuries to macaque monkeys. In some cases, they were so severe that amputation was deemed necessary. The macaques were able to escape from their cages because of "human error or enclosure failure" and then were injured by other macaques imprisoned in the same room. In the wild, such injuries are less frequent because monkeys aren't confined to a cage or room, and they're able to flee or hide from aggressors.
In addition, a marmoset monkey was injured twice in less than three weeks when a cage door closed on his foot. Digits on his hind foot had to be amputated.
These injuries add to the long list of torments that primates imprisoned at the university have endured (see below) as well as to the mounting evidence that UW-Madison's primate laboratories must close.
Originally posted on September 23, 2016:
The U.S. Department of Agriculture (USDA) has opened an investigation into the University of Wisconsin-Madison's National Primate Research Center. Again. When the USDA performed inspections earlier this year, the problems that inspectors found were significant, and the laboratory was referred to the USDA's Investigative and Enforcement Services.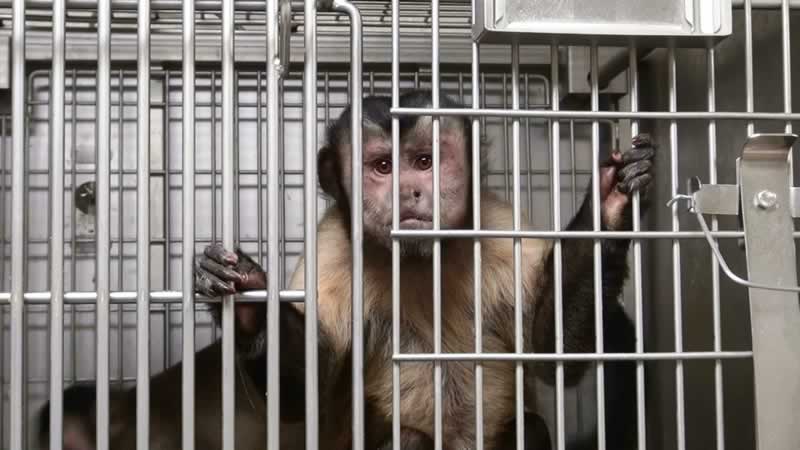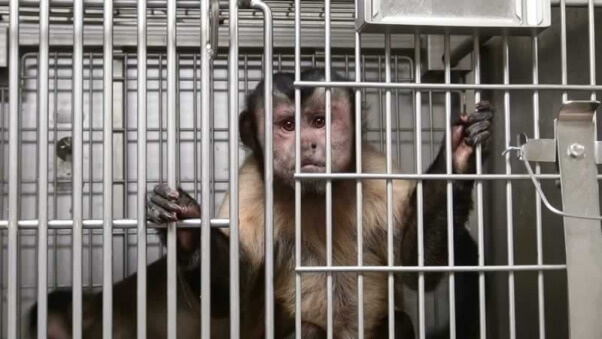 The USDA's inspection report found an astonishing 12 incidents in which monkeys escaped from their cages, nine caused by human error and three resulting from faulty hardware. The report stated that as a result of "uncontrolled interactions" with other primates, "[s]ome [monkeys] lost portions of their tongues while others needed sutures and/or partial digit amputations." Additionally, three monkeys were so dehydrated after the drinking water supply line to their cage became disconnected that they required specialized IV fluid therapy. One dehydrated monkey had to be euthanized.
The university is also being investigated for a separate incident in which a ferret died after her head got caught in her cage.
These allegations are just the latest in UW-Madison's long sordid history of animal abuse. In 2014, UW-Madison was fined more than $35,000 for seven violations of federal animal welfare laws, including one incident in which a cat named Broc was negligently and severely burned by staff during surgery. In 2015, following a PETA campaign to expose and end cruel and archaic sound-localization experiments on cats being conducted there, the university's embattled cat laboratory closed its doors for good and released several cats.
In 2011, after PETA and a local animal rights organization discovered that the school had been conducting excruciating and deadly decompression experiments on sheep despite a state cruelty-to-animals law prohibiting them, we filed complaints with the district attorney and state court asking for criminal charges. The DA and court agreed with us, and although charges were not ultimately brought, the campaign prompted the school to suspend the experiments and the U.S. Navy to pull its funding for them.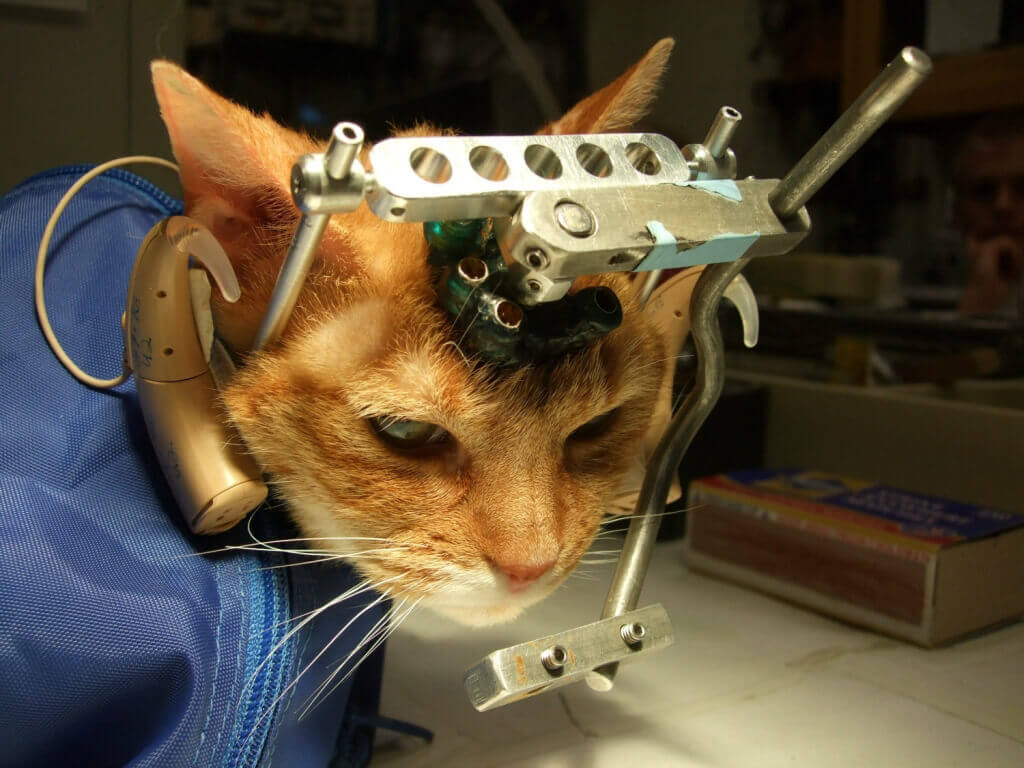 Last year, in the midst of a scandal involving the horrific abuse of primates, Harvard University shuttered its primate laboratory. It's time for UW-Madison's primate laboratory to do the same.
What You Can Do
U.S. residents, contact your elected officials and let them know that the people they represent do not want to see primates tortured and killed in experiments, especially when promising, lifesaving, and relevant non-animal research is readily available.