After PETA sent our petition for rulemaking to the U.S. Department of Agriculture (USDA) in 2022, calling on it to adopt new regulations for large carnivores, including a requirement for environmental enrichment, the agency has published an Advance Notice of Proposed Rulemaking (ANPR) and is soliciting public comments on certain updates to rules regarding contact, handling, and housing requirements of captive wild animals. The ANPR is, in part, a response to our petition, and we're committed to contributing information to help guide the agency's changes through this public comment period.
The amount of harm uncovered at roadside zoos in recent years—including the deaths of five sugar gliders in a pipe at the despicable SeaQuest Fort Worth and the conditions at the "fetid and dystopic" Tri-State Zoo that led to the rescue of 78 animals—shows the pressing need for more regulation before exhibitors receive licenses to keep and show sentient beings.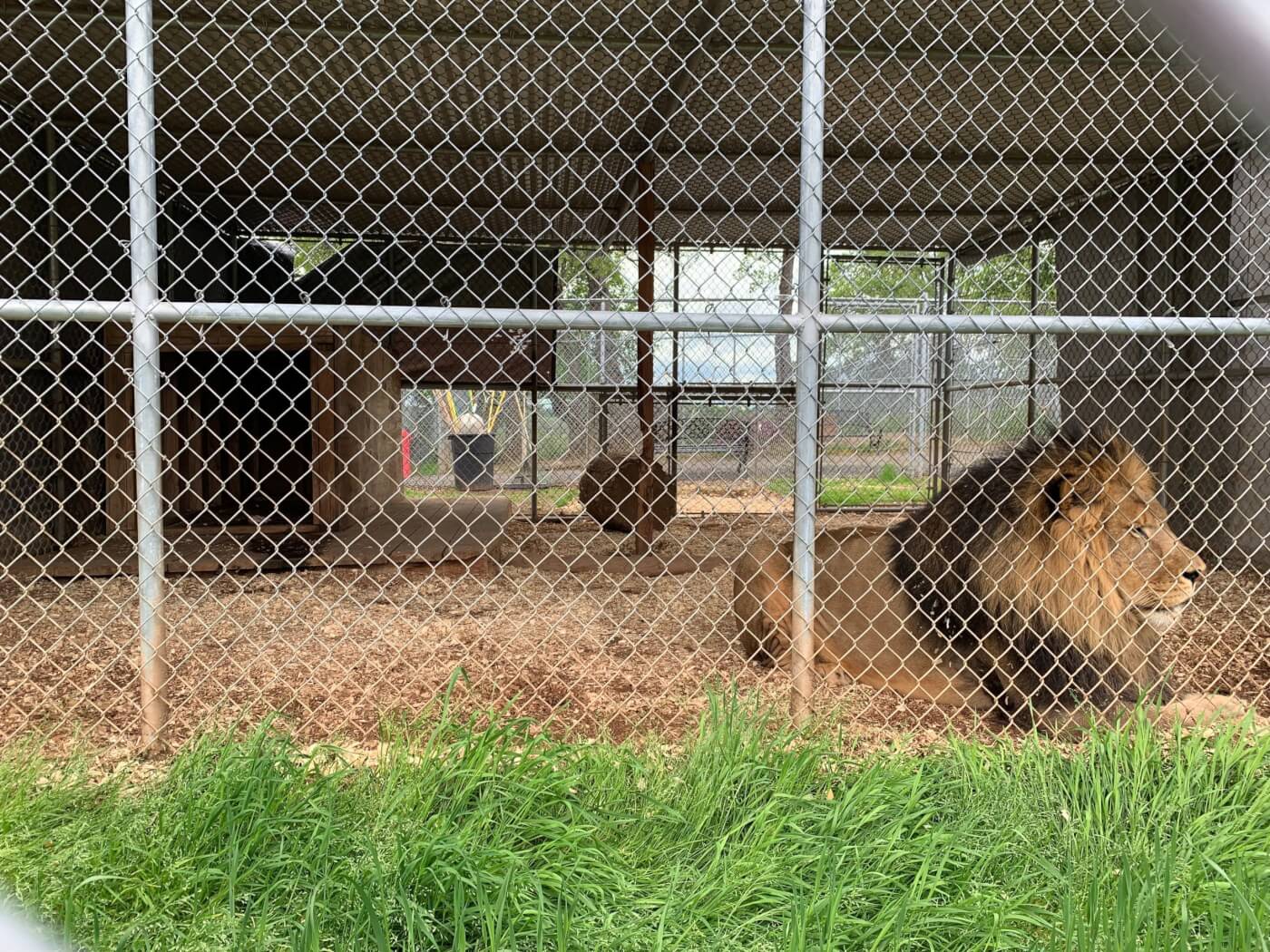 Making Contact Requirements Clear
One change proposed in the ANPR would clarify the requirements for exhibitors to demonstrate "adequate experience and knowledge" of the species being maintained and to maintain "sufficient distance and/or barriers between the animal and the general viewing public."
It's extremely important that these proposed changes be implemented, because of the sheer number of citations that the USDA issues to roadside zoos for animal and human injuries involving USDA-regulated species. Additionally, animals—such as the bear cubs at Yellowstone Bear World and Oswald's Bear Ranch—are tormented by despicable exhibitors during dangerous public handling events.
Our 2022 petition specifically called on the USDA to publish targeted regulations for the care, handling, and transportation of big cats, bears, wolves, wolf-dog hybrids, and hyenas.
Requiring Stimulating Enclosures
Another proposal would require programs of environmental enrichment for all USDA-regulated animals in the custody of an exhibitor, which could help alleviate boredom and psychological distress for animals who are subject to extreme distress without stimulation or a semi-natural habitat.
PETA Will Stay Involved
In the coming months, PETA's legal, animal welfare, and veterinary experts will be preparing comments urging the USDA to adopt strict requirements for federal Animal Welfare Act licensees to prove that they have sufficient experience and knowledge of the species they are responsible for, to prohibit public contact with all USDA-regulated wild animals, and to establish stringent requirements for meaningful, daily environmental enrichment for animals.
We will also offer detailed guidelines to PETA members and supporters so they can submit their own comments to the USDA on these critically important proposals. The ANPR is now open for public comment, with comments due on March 10.
Speak Up for Animals Today
In the meantime, please take the opportunity to speak out against the tourist trap animal exhibitors and shoddy roadside zoos around the country, which cause animals to continue to suffer.