PETA has never before honored an Agency of the Year. But one agency made such a historic and positive impact for animals in 2018 that we wanted to recognize it. For ending the use of animals in abusive and deadly trauma training drills and rescuing hundreds of animals who found themselves abandoned during Hurricane Florence, PETA has named the United States Coast Guard our 2018 Agency of the Year.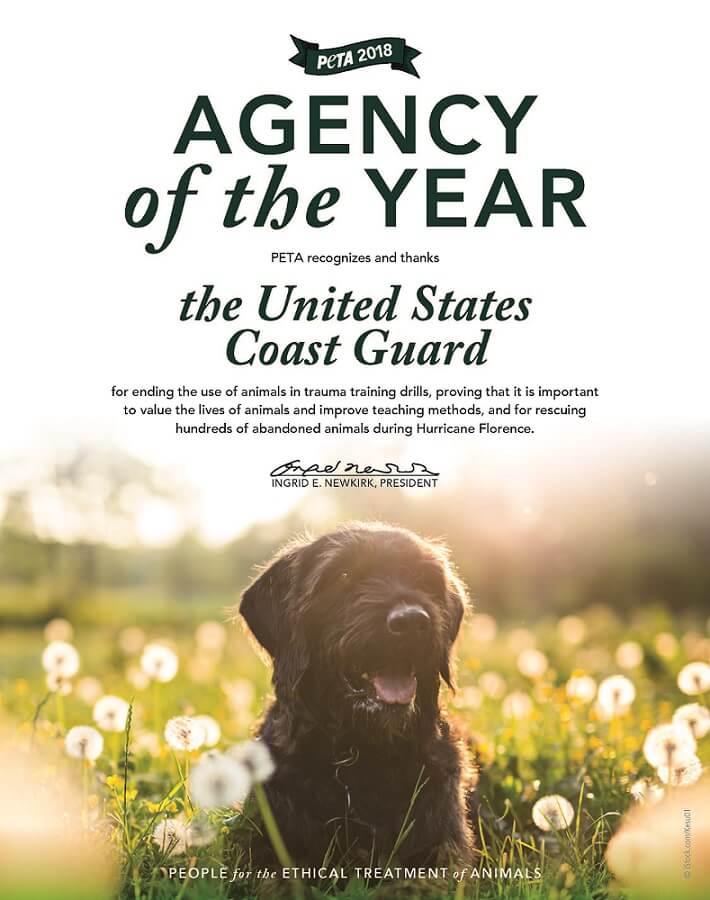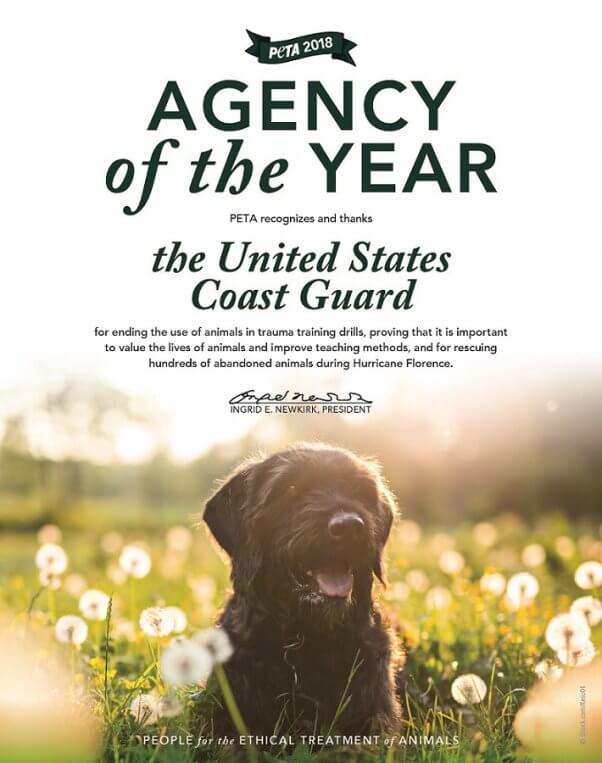 The Coast Guard is showing that concern for animals can and should be a factor in decision-making. And it has demonstrated that there is usually a humane solution to every problem.
It was not always so. In 2012, PETA released a shocking whistleblower video of a Coast Guard medical training course in which instructors repeatedly cracked and cut off the limbs of live goats with tree trimmers, stabbed the animals with scalpels to cause internal injuries, and cut into their abdomens to pull out their organs. According to the whistleblower, goats were also shot in the face with pistols and hacked apart with an ax while still alive. Some of the animals moaned loudly and kicked during the mutilations. The disturbing video and the public and congressional outcry that followed strengthened PETA's campaign to persuade the U.S. Department of Defense (DOD) to replace animals in trauma training drills with advanced, high-tech human-patient simulators.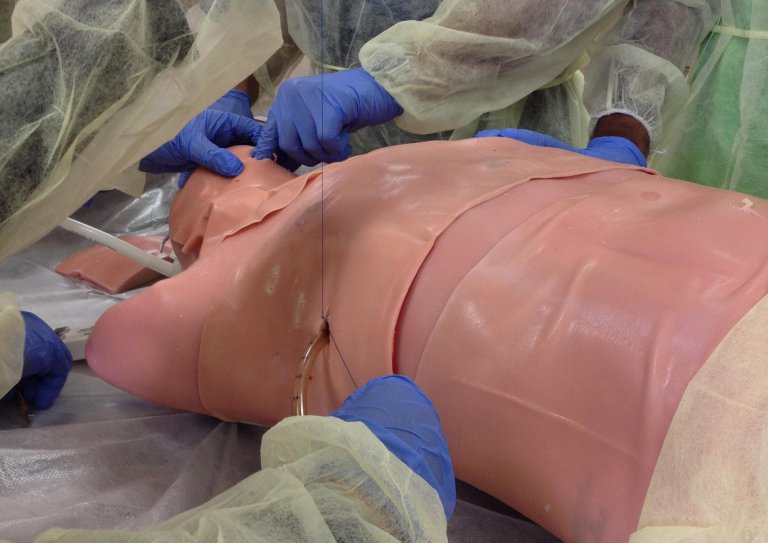 In 2017, the Coast Guard suspended its use of live animals in trauma training drills in order to evaluate available non-animal training methods. Soon after, the agency made history by becoming the first branch of the U.S. armed forces to end the use of animals in the drills and to replace them with realistic human simulators to prepare troops better to perform lifesaving procedures and treat traumatic battlefield injuries. PETA continues to urge all branches of the DOD to follow suit. A new law that took effect earlier this year contains a PETA-backed provision that requires the Pentagon to use medical-simulation technology in trauma-skills training "to the maximum extent practicable" before resorting to harming animals in the deadly drills, which will now be a secondary or non-essential element.
Ending 'Abhorrent' Live Tissue Training Was Right: Coast Guard https://t.co/HPaxp306Bl

— Military.com (@Militarydotcom) May 18, 2017
The Coast Guard went to bat for animals again during Hurricane Florence. When high-speed winds and floodwaters ravaged the southeastern U.S., service members took substantial risks to save as many humans and animals as they could. Among those saved were numerous animals left behind to fend for themselves by owners who had evacuated, many people and their animal companions who were rescued by boat or airlifted out together, and 10 beagles who were struggling to swim in their submerged pen, desperately trying not to drown.
https://www.youtube.com/watch?v=KCl3ZY7Jn8M
When a levee broke along the Cape Fear River in the middle of the night, stranding 100 humans and 33 animals, the Coast Guard—together with the National Guard—didn't wait for the morning light to act. They put on night-vision goggles and, flying through the night, airlifted every one of the humans and animals to safety.
For repeatedly proving that animals are worthy of consideration and that their lives have value, PETA is pleased to honor the U.S. Coast Guard with our inaugural Agency of the Year Award.