President Donald J. Trump has signed the bipartisan John S. McCain National Defense Authorization Act (H.R. 5515), which includes a game-changing, first-of-its-kind restriction that requires the Department of Defense (DOD) to use medical-simulation technology in trauma-skills training "to the maximum extent practicable" before resorting to harming animals in the deadly drills. Furthermore, animals can be used only if it's approved by someone in the medical chain of command, rather than by nonmedical personnel on the bases.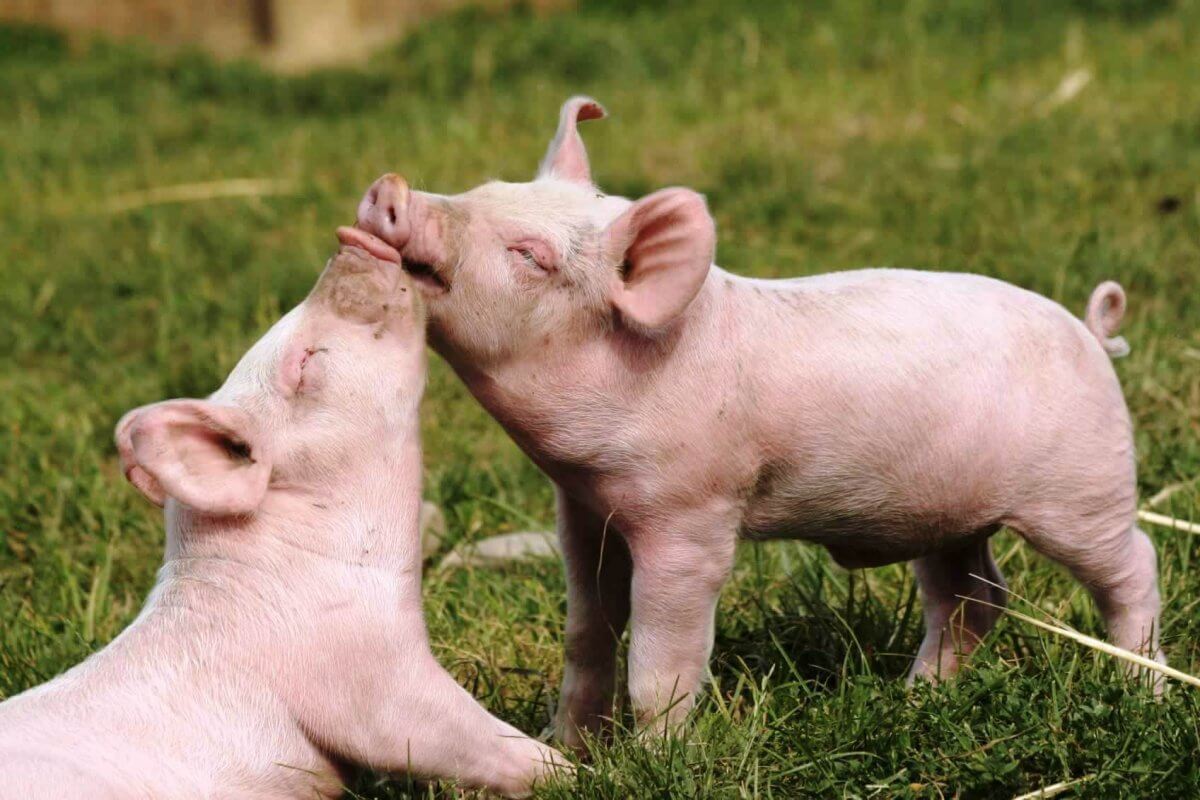 © iStock.com/Wanda Embar
This new provision will force the Pentagon to focus on more effective, ethical, and economical human-simulation technology as the new gold standard of trauma training, rather than the decades-old practice of shooting, stabbing, dismembering, and killing thousands of pigs and goats each year, which will now be a secondary or non-essential element.
Rep. Jackie Speier (D-Calif.) led the effort to reform the cruel practice.
"PETA is grateful to Rep. Speier for her heroic leadership on this bipartisan effort, which recognizes human-simulation technology as the new gold standard instead of focusing on archaic and deadly drills on animals," says PETA Vice President Shalin Gala. "Replacing the stabbing and shooting of pigs and goats with human-simulation training methods is a win-win-win situation: It offers better training for medics, spares animals' lives, and reduces costs."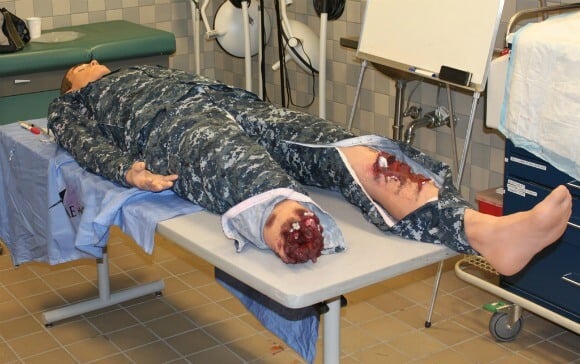 This progress comes on the heels of the U.S. Coast Guard's decision to end the use of animals in trauma training drills, which followed questioning of the Coast Guard on this matter by Rep. Lucille Roybal-Allard (D-Calif.) in a congressional committee as well as PETA's release of disturbing video footage. In the video, instructors cut off inadequately sedated goats' legs with tree trimmers, cut into their abdomens and pull out their organs, and stab them with scalpels as the animals moan and kick. Numerous military studies have shown that high-tech medical simulators are much more effective at teaching trauma management than training on animals—who have drastically different anatomies from humans—is.
What You Can Do
PETA notes that the bipartisan Battlefield Excellence through Superior Training (BEST) Practices Act (H.R. 1243) currently has 149 congressional cosponsors and, if enacted, would completely replace the use of animals in military trauma training with more effective human-simulation technology.
Please write to your congressional representatives and urge them to support the BEST Practices Act today—we'll help you get started:
Note: PETA supports animal rights, opposes all forms of animal exploitation, and informs the public on those issues. It does not directly or indirectly participate or intervene in any political campaign on behalf of or in opposition to any candidate for public office or any political party.