The very same day that we blogged about Bruno, the … ahem … vertically challenged Chihuahua in need of a guardian, dietitian, and fitness instructor, we were contacted by a couple in Manhattan who were eager to take on the task of slimming down the chubby charmer and showering him with a lifetime of affection (in the form of ear scratches and tummy rubs, that is—not high-calorie snacks).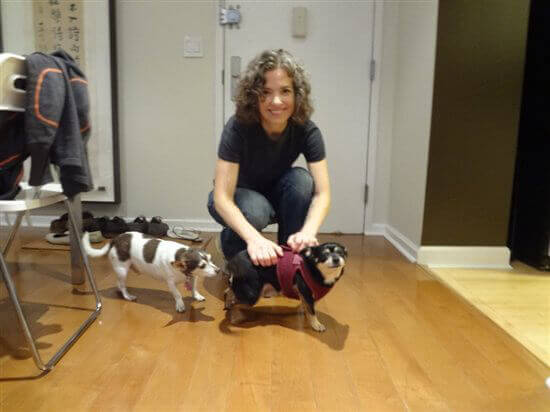 Bruno's foster parents took him on the bittersweet journey from Norfolk, Virginia, to his new digs on Fifth Avenue last week, where he greeted his new family like long-lost friends and got to know his new canine "brother," Soldier, another rescued Chihuahua.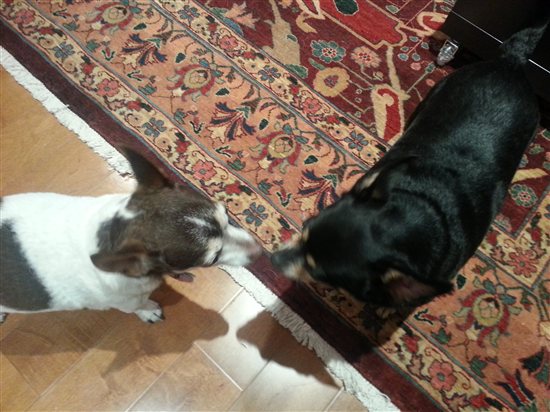 Bruno will surely continue to shed pounds by going on regular "play dates" at the dog park conveniently located across the street from his new home and taking long daily walks, one of his favorite pastimes.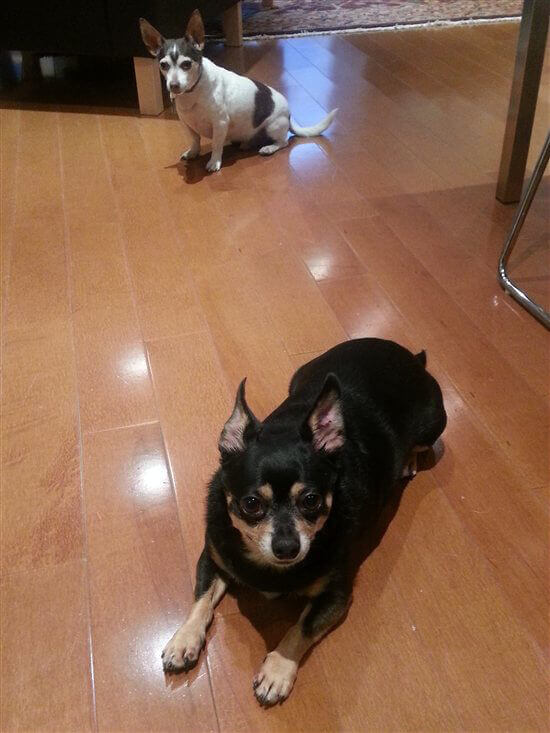 In the short time that he was at PETA's Sam Simon Center, the engaging little dog with the can-do spirit captured hearts left and right. We'll miss you, Bruno!