Bruno is nearly perfect in every way. He's a 5-year-old Chihuahua mix who's cute as a button, house-trained, happy-go-lucky, outgoing, and affectionate, and he gets along well with other dogs and cats.
OK, so maybe he has one teensy flaw.
Bruno's previous guardian—who was no longer able to care for him—fed the pint-size pup Great Dane–size portions, and as a result, he's become a rather, er, chubby Chihuahua. So his perfect match will be a family that's committed to helping this solid 9.5 reach a perfect 10 by substituting steamed carrots and broccoli for the fatty treats and taking him for vigorous walks to help him slim down to a healthy weight.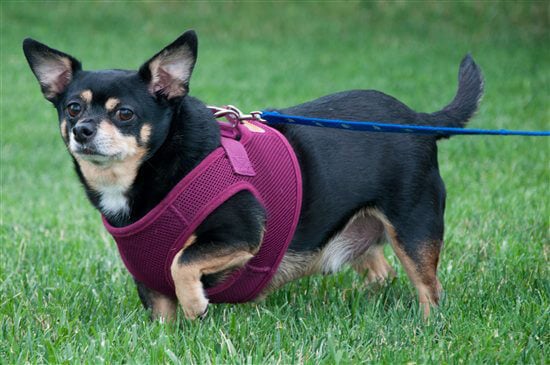 Bruno is not alone. A survey by the Association for Pet Obesity Prevention found that more than half of dogs and cats in the U.S. are overweight or obese. Obesity not only lowers animals' quality of life but also can lead to serious health problems, including diabetes, arthritis, kidney failure, high blood pressure, and cancer, thereby shortening animals' lives by years.
The good news is that it's easy to keep animals fit and frisky:
Take your dog for a long walk every day.
Get your cat's heart racing with laser pointers, rolled-up balls of paper, or motorized "mice."
Take your dog to the dog park.
Consider adopting a second animal from your local shelter to give your current cat or dog a playmate.
Offer your dog peas, broccoli, apple slices, or baby carrots instead of high-calorie processed treats. Many cats even love melon and mashed chickpeas. For more healthy treats, check out Let's Have a Dog Party! by PETA President Ingrid E. Newkirk.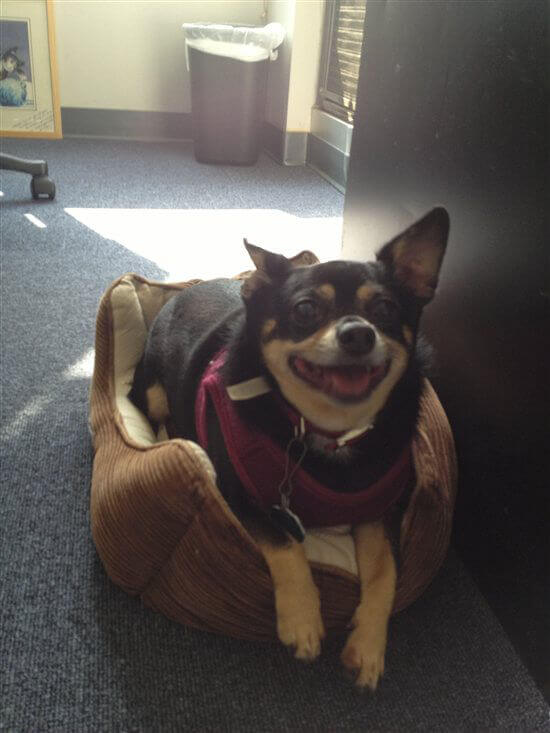 Bruno loves to go for walks, and he's already shed his first pound. If you'd like to take on the job of being his personal "Jillian Michaels" as well as his best friend for life, drop us a line at [email protected].