Meat consumption has to decrease by as much as 90 percent if we're going to halt climate change, reports the most comprehensive study ever conducted on animal agriculture's environmental impact. The leading international body for the assessment of climate change, the United Nation's Intergovernmental Panel on Climate Change, found that in Western countries with meat-heavy diets, the consumption of animal flesh needs to be replaced with plant proteins, such as legumes. The numbers are similar for pork and lamb, and poultry also has a profound environmental impact. To mitigate the dairy industry's impact on the planet, the consumption of cow's milk needs to decrease by 60 percent.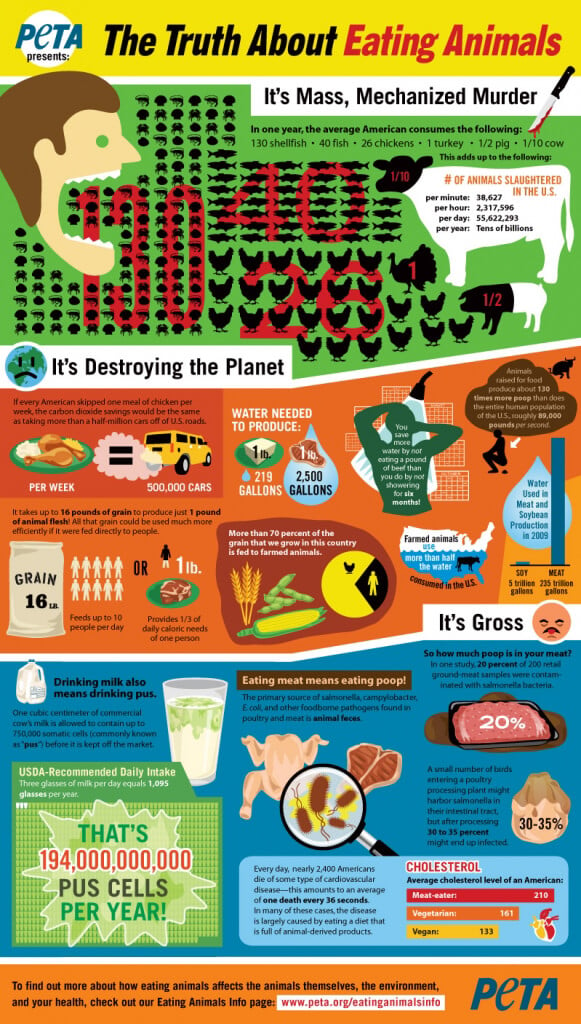 "It is pretty shocking," said Marco Springmann at the University of Oxford, who led the research team. "We are really risking the sustainability of the whole system."
The situation is compounded because the human population is expected to balloon to 10 billion by 2050. It takes up to 10 pounds of plant food funneled through an animal to yield just 1 pound of meat. The Earth won't be able to feed 10 billion people unless we drastically change the efficiency of the food system by eating plants directly.
"We know food choices are very personal, and that behaviour change can be difficult to encourage, but the evidence is now unequivocal—we need to change our diets if we are to have a sustainable future. The fact that it will also make us healthier makes it a no-brainer."

—Professor Peter Smith, University of Aberdeen
The recommendations aren't surprising for people in the vegan community, who have been saying for ages that the most important thing anyone can do for the planet is to eat green.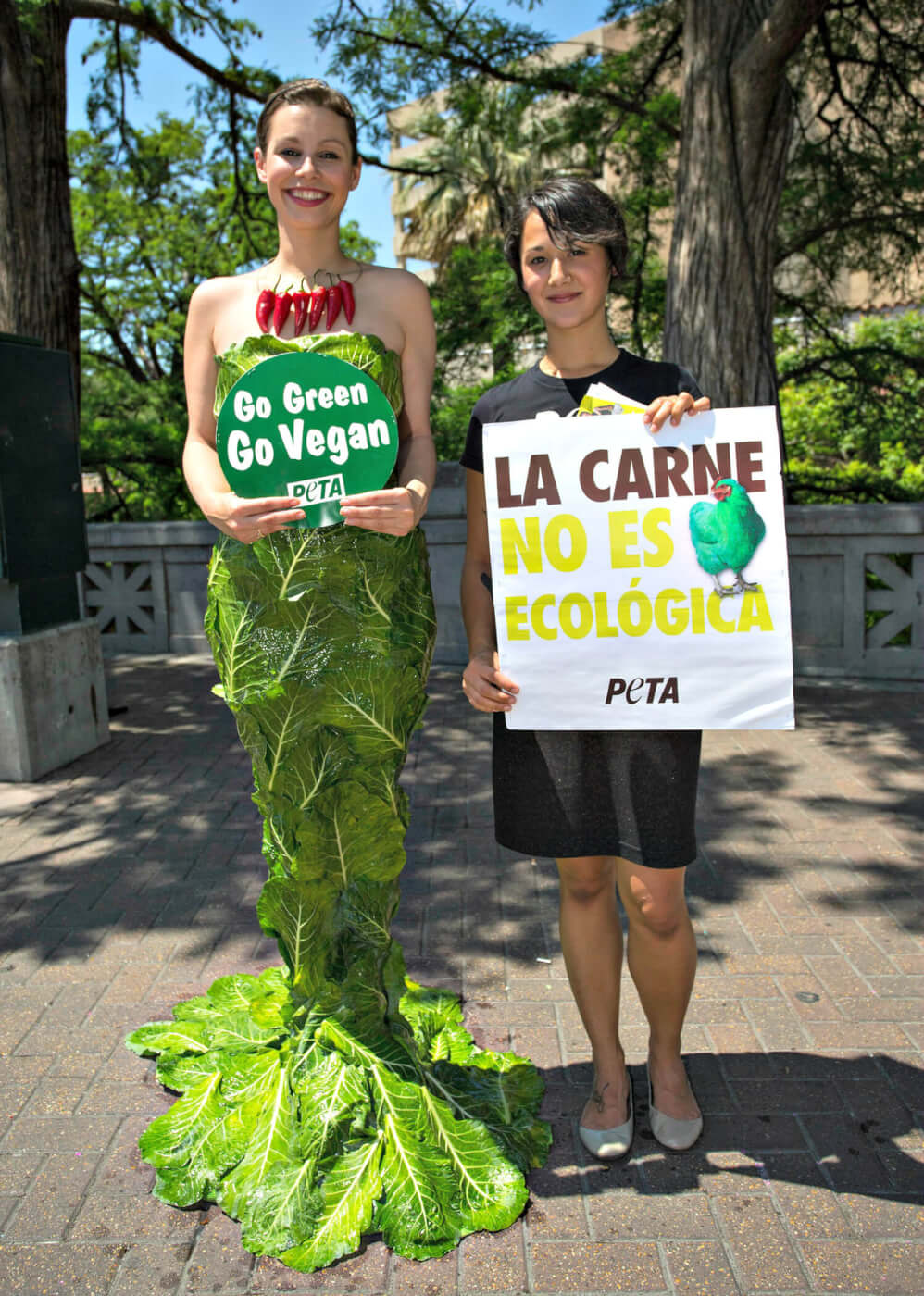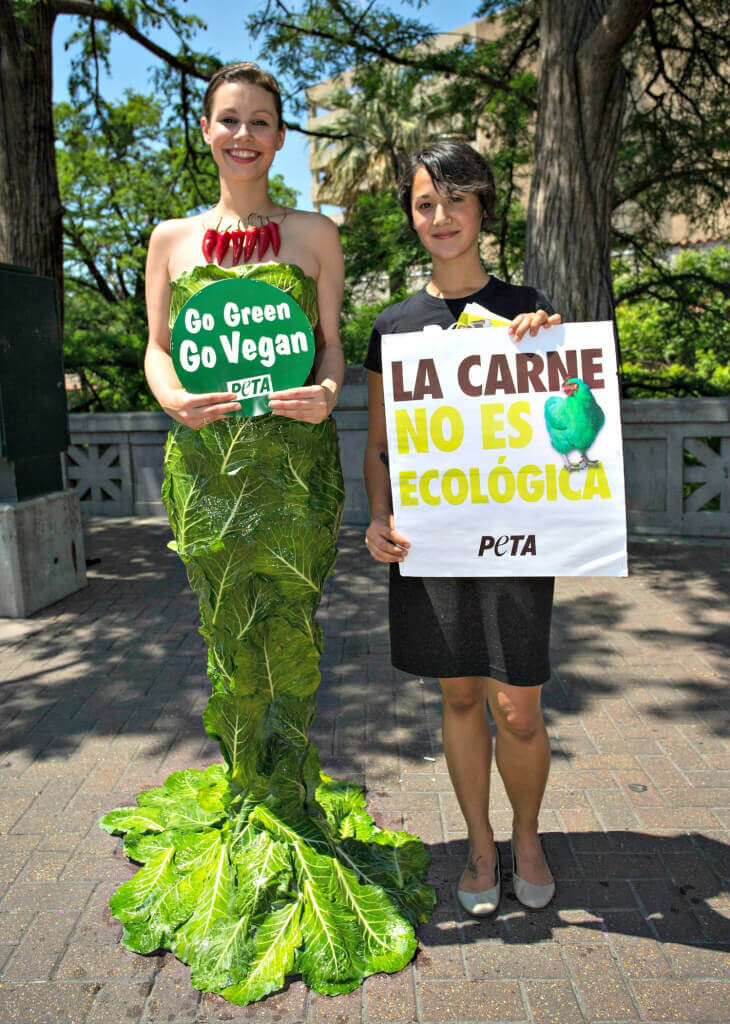 © 2014 by J. Michael Short
If every American replaced one meal of chicken per week with a vegan meal, the impact would be the same as taking more than half a million cars off the roads.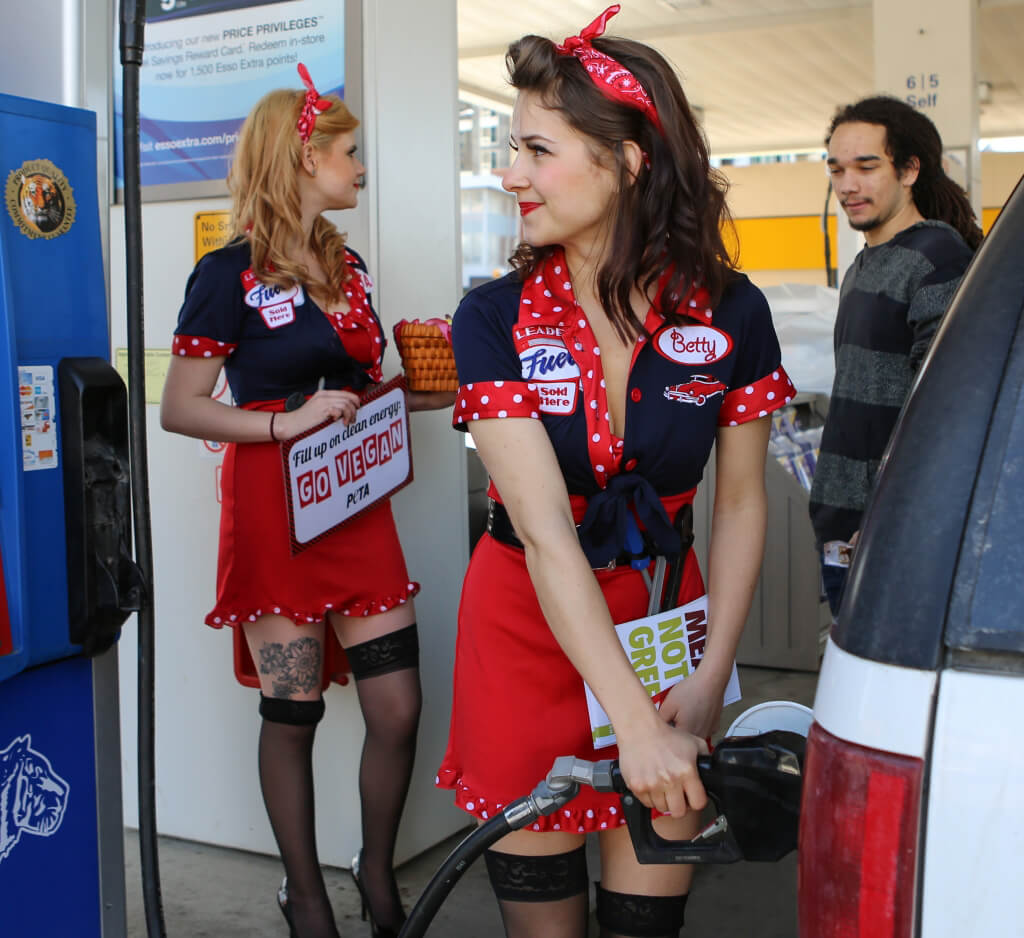 © Jenn Pierce
People can save more water by not eating one steak than they can by not showering for six months.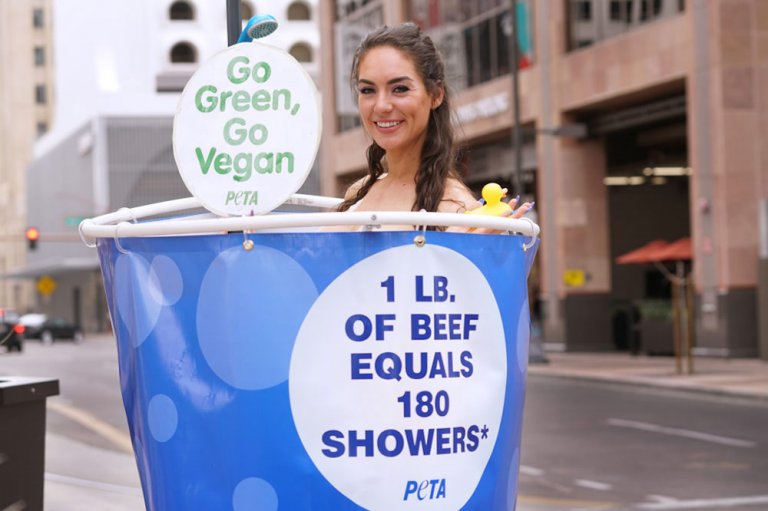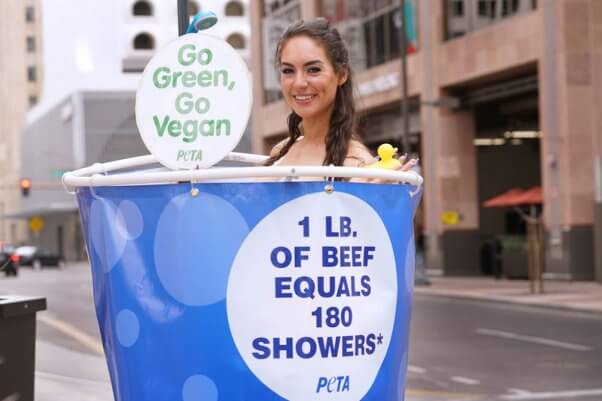 [email protected]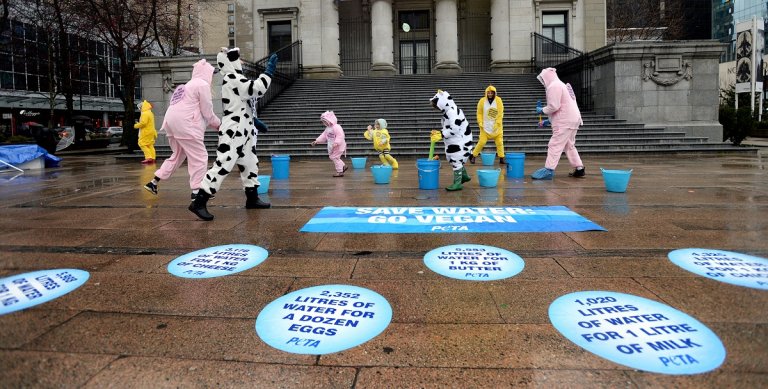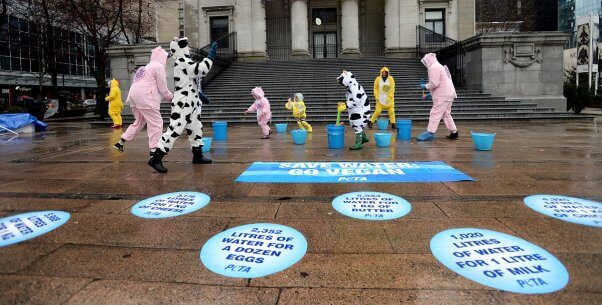 © Jennifer Gauthier
Every person who eats vegan helps stop one of the most devastating impacts of climate change.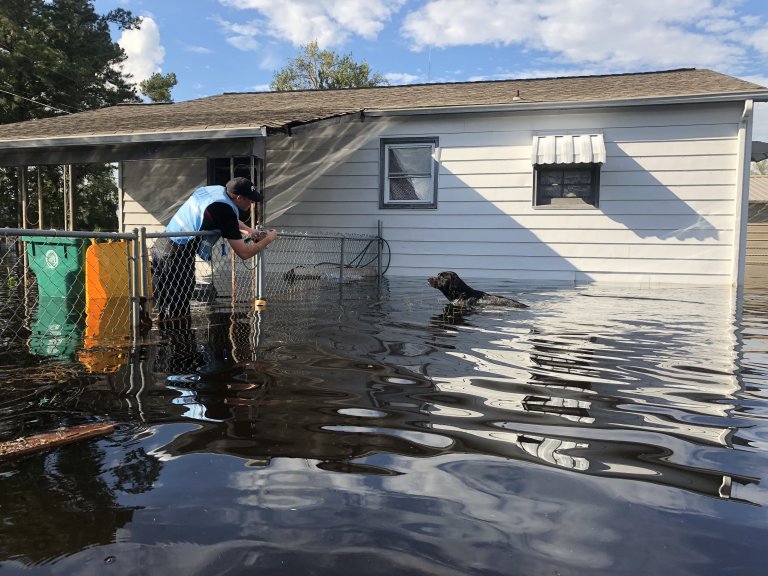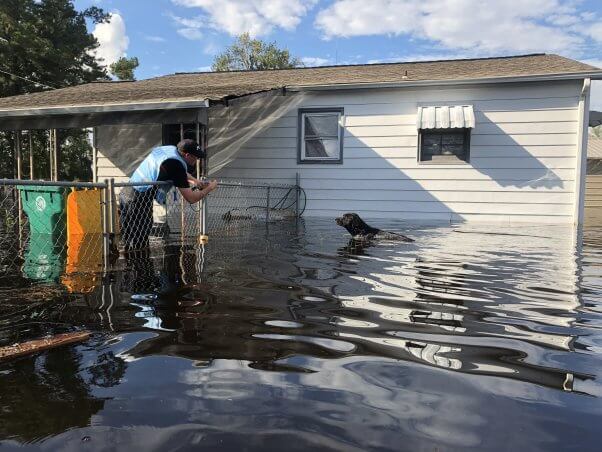 Meat should be taxed the same as other environmentally damaging products.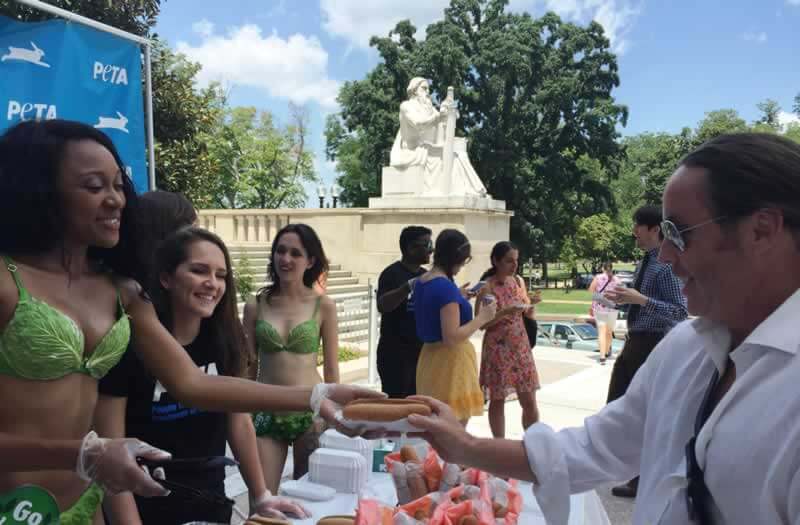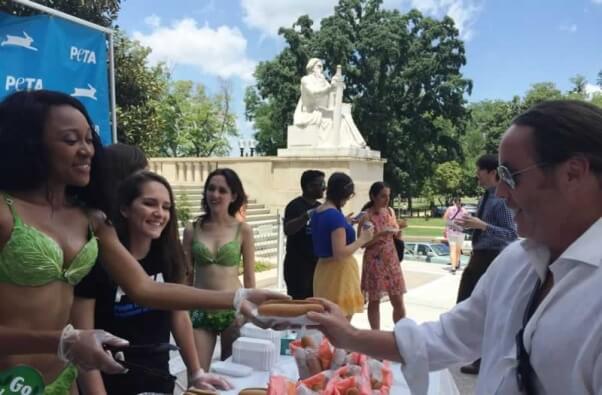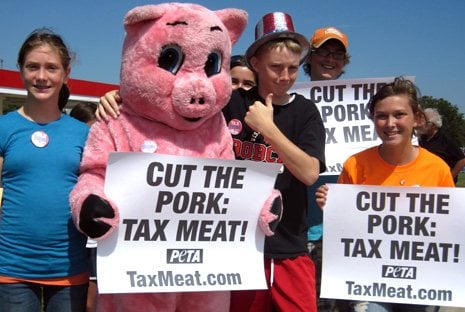 It really is a no-brainer. Ready to save the world? Order your free vegan starter kit today, then order one for a friend.