Holding signs that proclaimed, "The Real Tragedy: Rodeos Kill Animals," and "The Cruelest Ride: Electric Prods, Spurs, and Bucking Straps," PETA members converged outside Hollywood's famous TCL Chinese Theatre at the Monday premiere of The Longest Ride, which included a live promotional rodeo.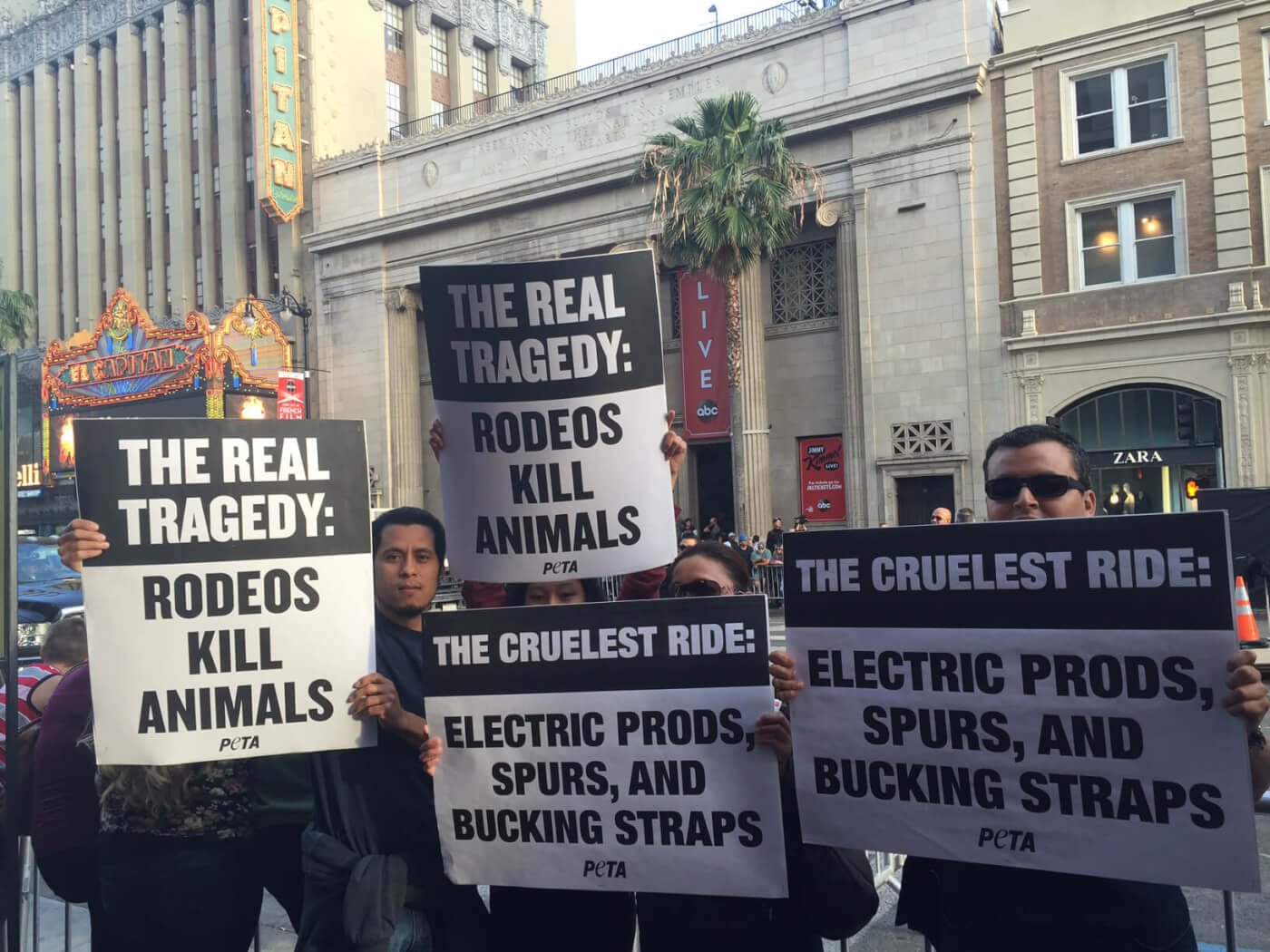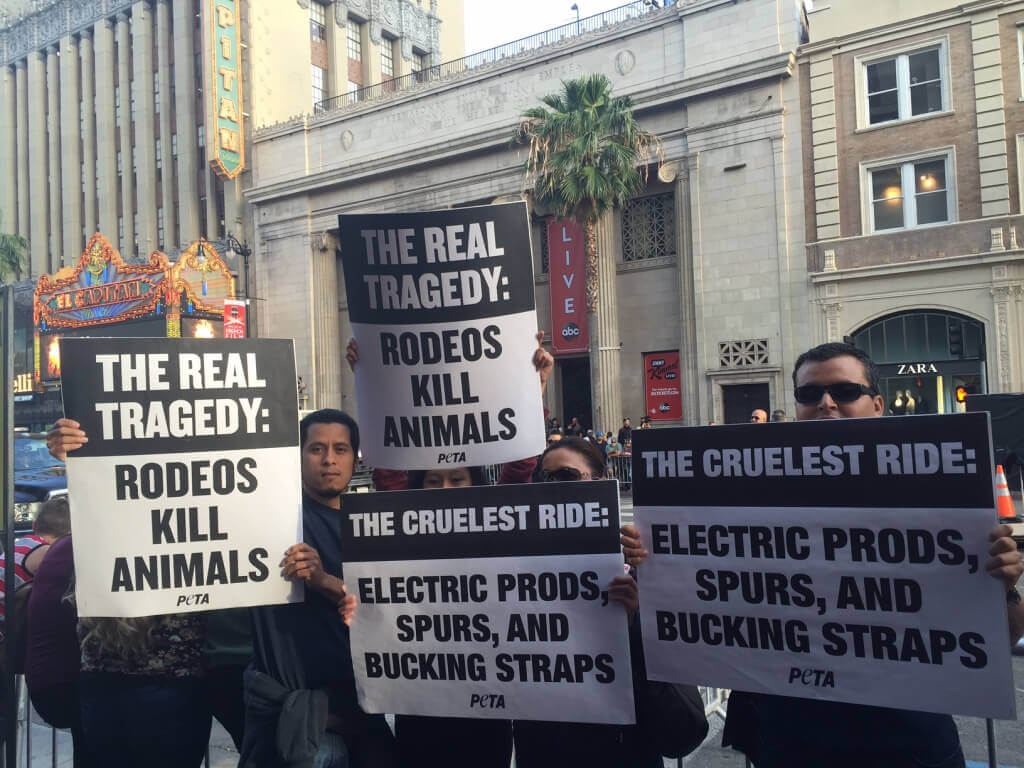 "Nicholas Sparks should stick to long-lost lovers who kiss in the rain, because there's nothing romantic about violence against animals," said PETA Foundation Deputy General Counsel Delcianna Winders. "The rodeo is a disgusting show in which pathetic people bully terrified animals who are simply trying to escape their abusers."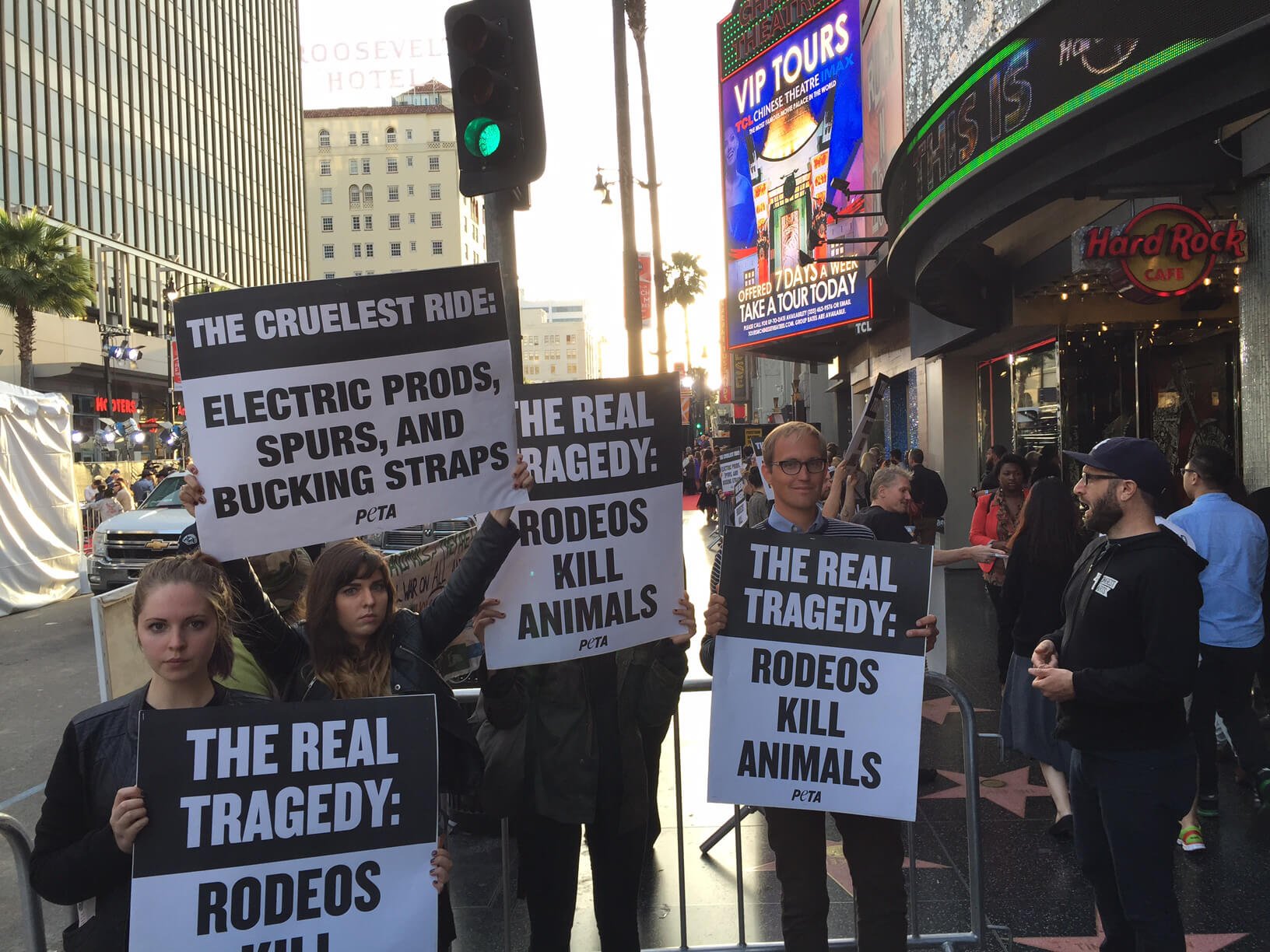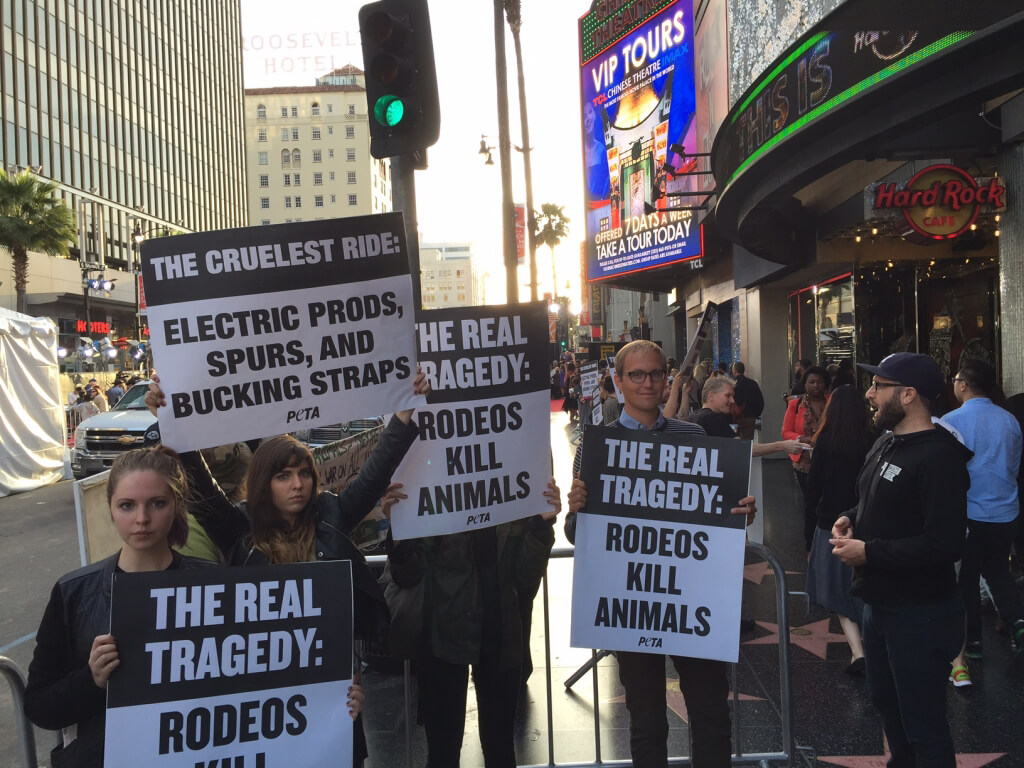 PETA members informed passersby that rodeo employees use electric prods, sharp sticks, and painfully tight "bucking" straps to torment bulls into action. Common injuries to the animals include broken bones, huge bruises, and massive internal bleeding. Bulls who are severely injured are sent to slaughter.