Rather than slowing down around the holidays, PETA protesters kicked things into high gear. Folks strolling by couldn't help but stop and stare, and these photos make it clear why.
Pedestrians gawked as more than two dozen protesters and a "dead, bloody coyote" demonstrated outside the Prudential Center in Boston—where Canada Goose recently opened a new store.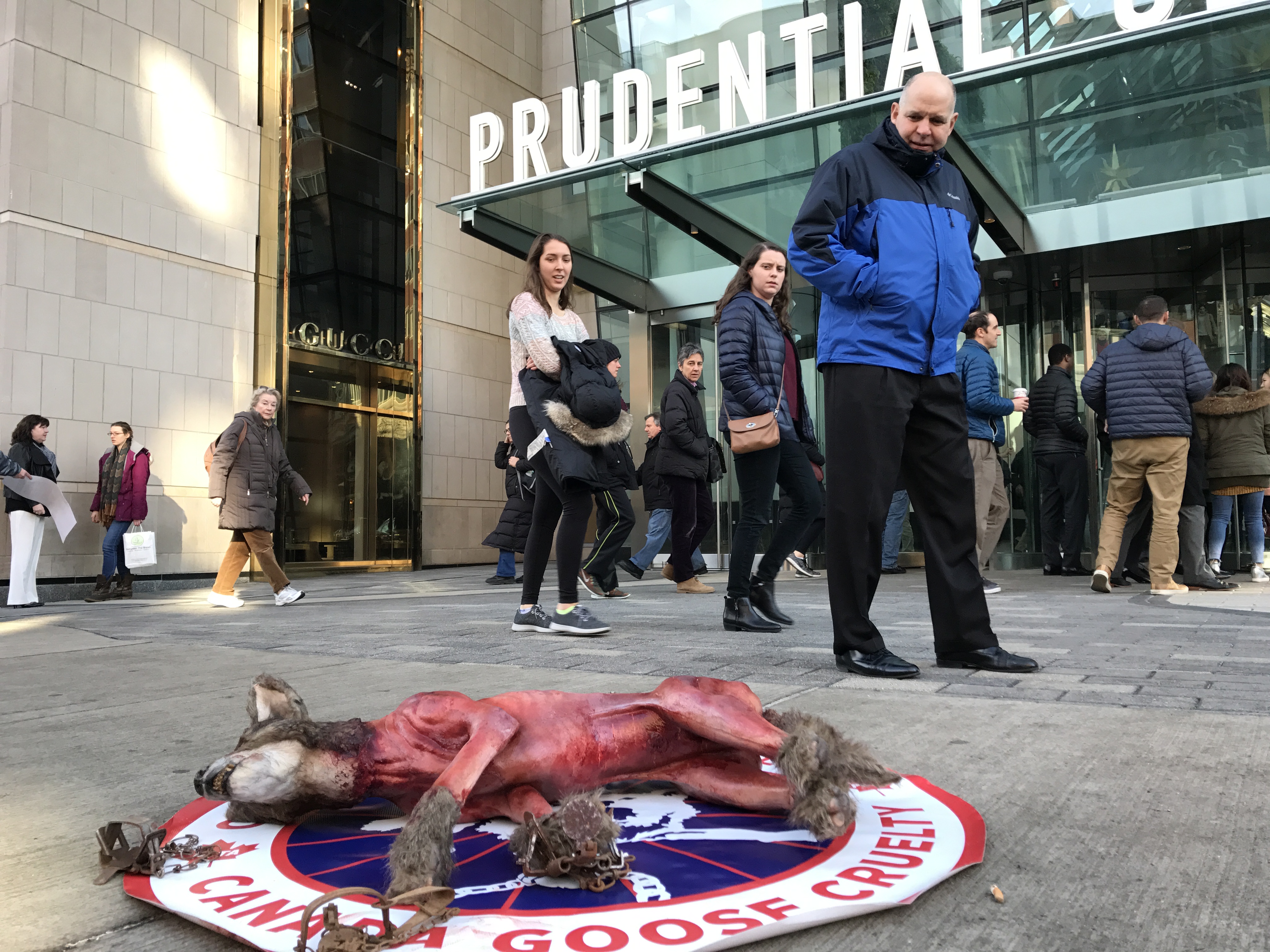 Click here to tell Canada Goose to stop selling fur and goose down.
Folks in San Antonio and San Diego were amazed by PETA's "I, Orca" virtual reality experience. One woman even said, ""I haven't been to SeaWorld since I was 8, and even then, I knew it was wrong."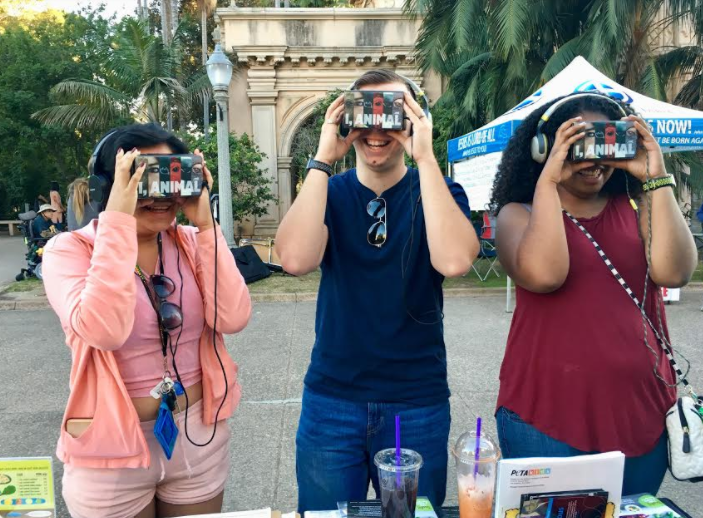 Click here to urge SeaWorld to empty the tanks.
PETA President Ingrid Newkirk dressed like an elephant and was "beaten" by a handler at a popular Jaipur tourist spot to call for a ban on elephant rides in India.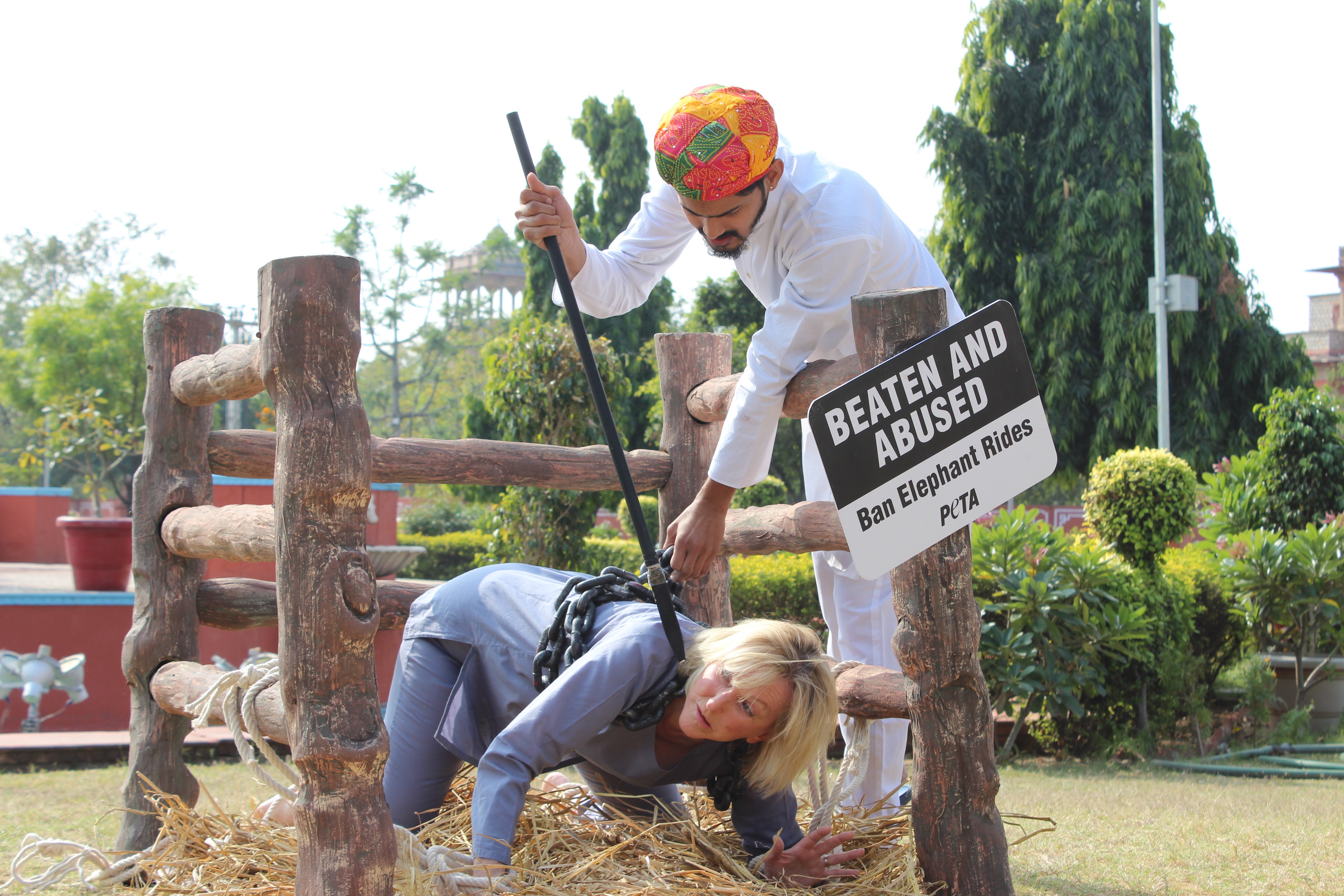 Click here to urge companies to end cruel elephant rides.
Kate del Castillo joined PETA in busy Herald Square in Midtown Manhattan to launch her gorgeous "I'd Rather Go Naked Than Wear Fur" ad for PETA and PETA Latino. Fans and reporters clamored to meet and congratulate the longtime activist.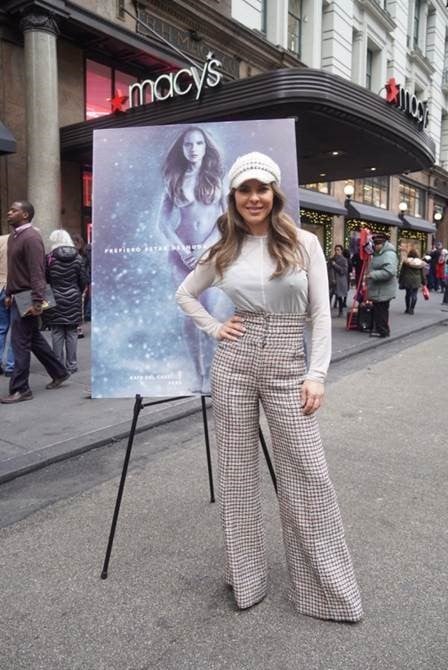 Click here to join del Castillo and pledge to be fur-free.
Sometimes, people just need a little help to see the light. So PETA supporters across the country lit the skies up with animal-friendly messages to make the lightbulb about animal rights switch on for holiday shoppers.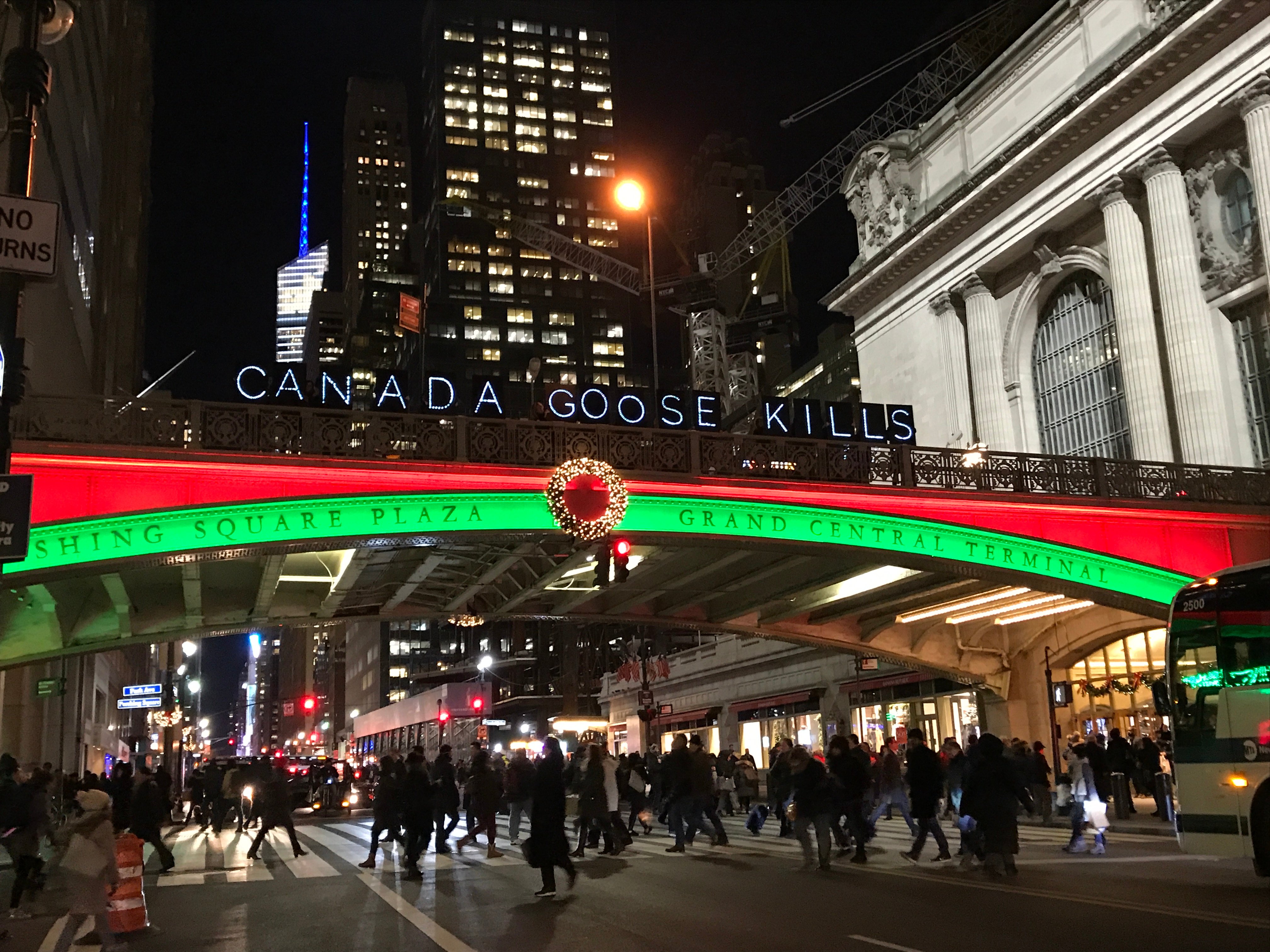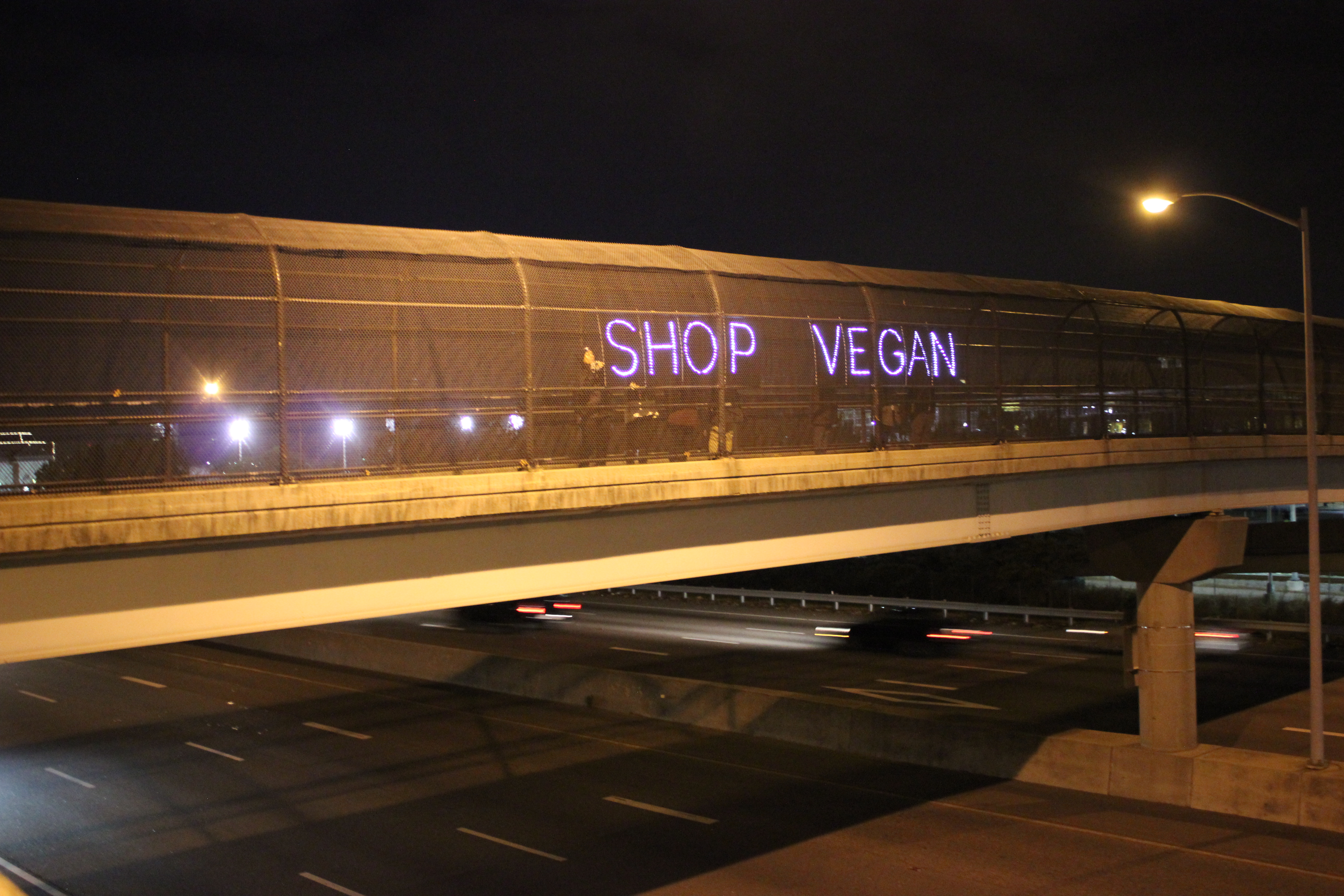 Click here to learn how you can help spread peace on Earth to all.
Pedestrians at San Francisco's Fisherman's Wharf had the surprise of their lives when they saw a "mermaid" hanging several feet above the ground from hooks pierced through her skin to urge folks to keep aquatic animals off their plates.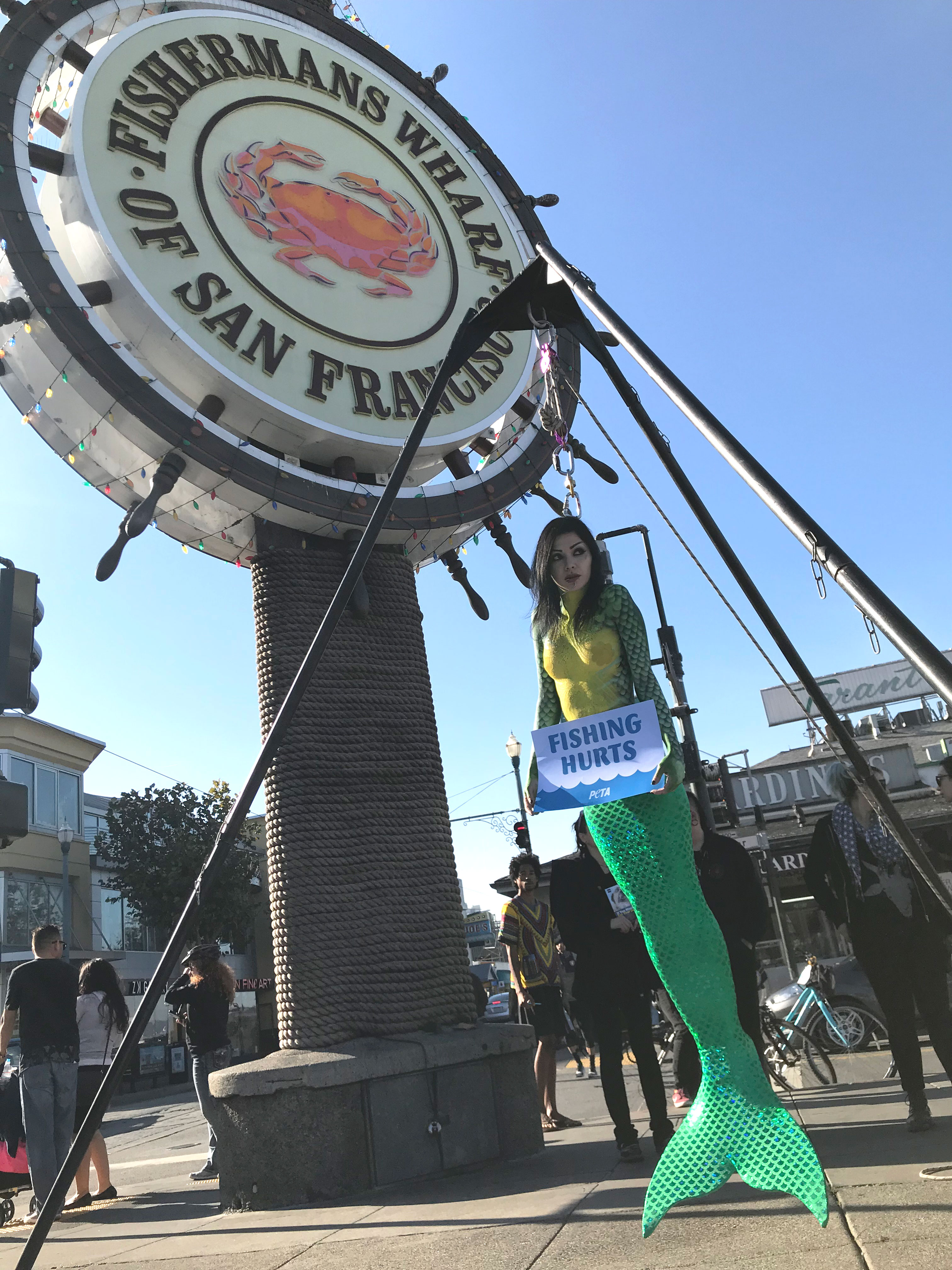 Click here to pledge to skip seafood.
"Jesuses" gathered outside the new Museum of the Bible in Washington, D.C., to remind folks that going vegan is the perfect way to honor the Christmas message of peace on Earth and goodwill to all members of creation.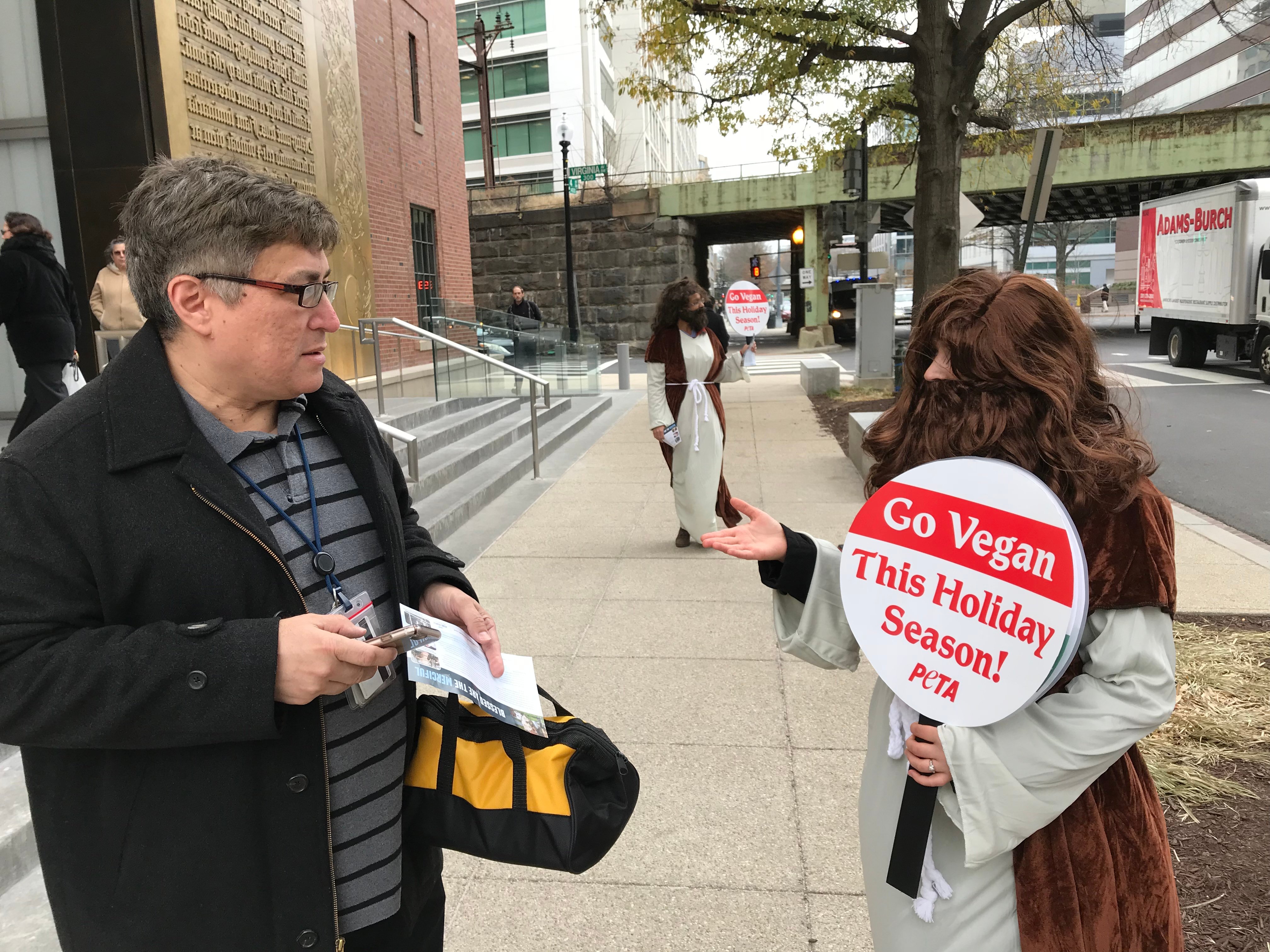 Click here to celebrate every holiday—and every day—with compassion.
Television host Anneka Svenska and model Rhian Sugden joined PETA U.K. to protest Canada Goose's new European flagship store in London.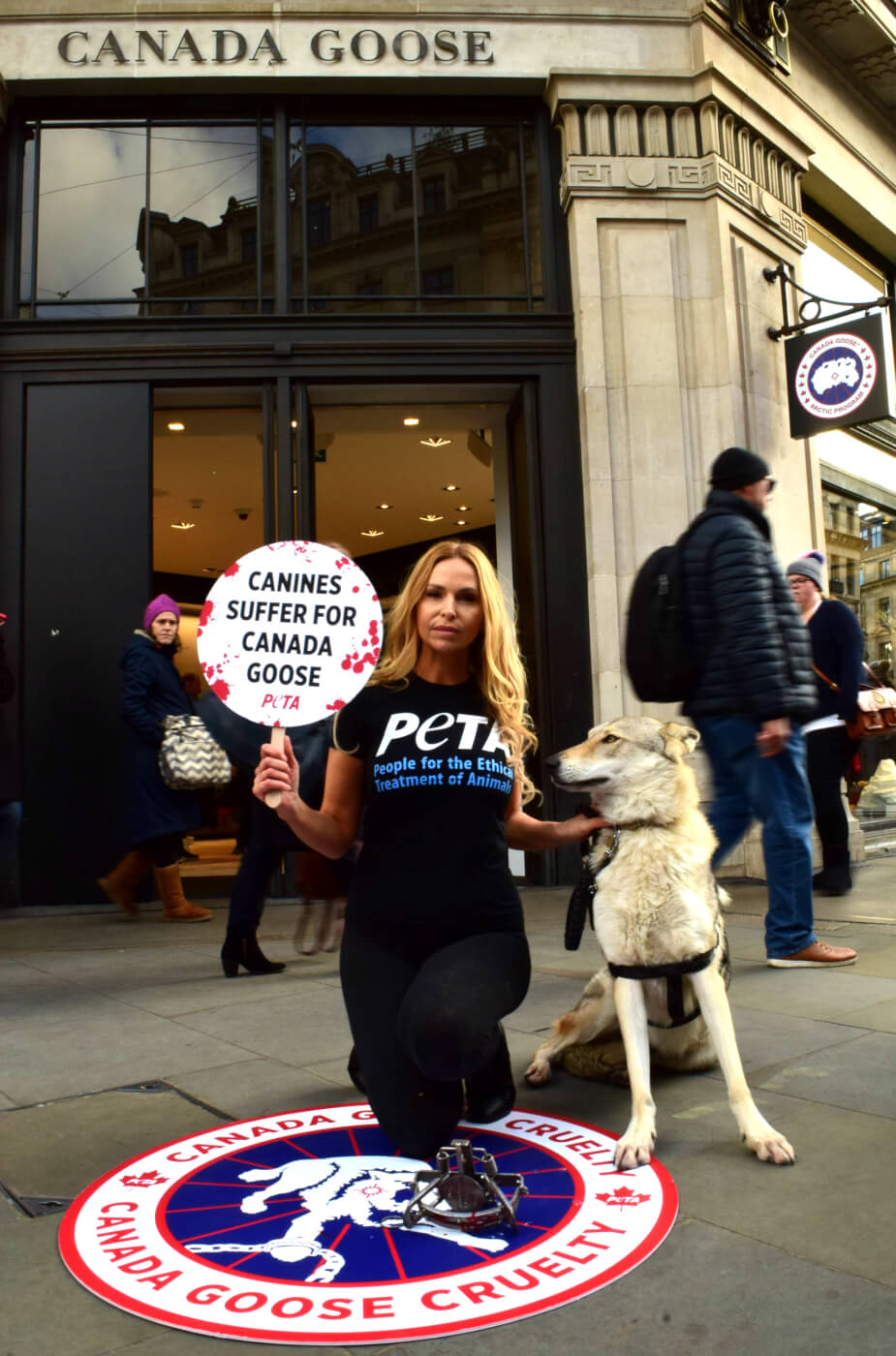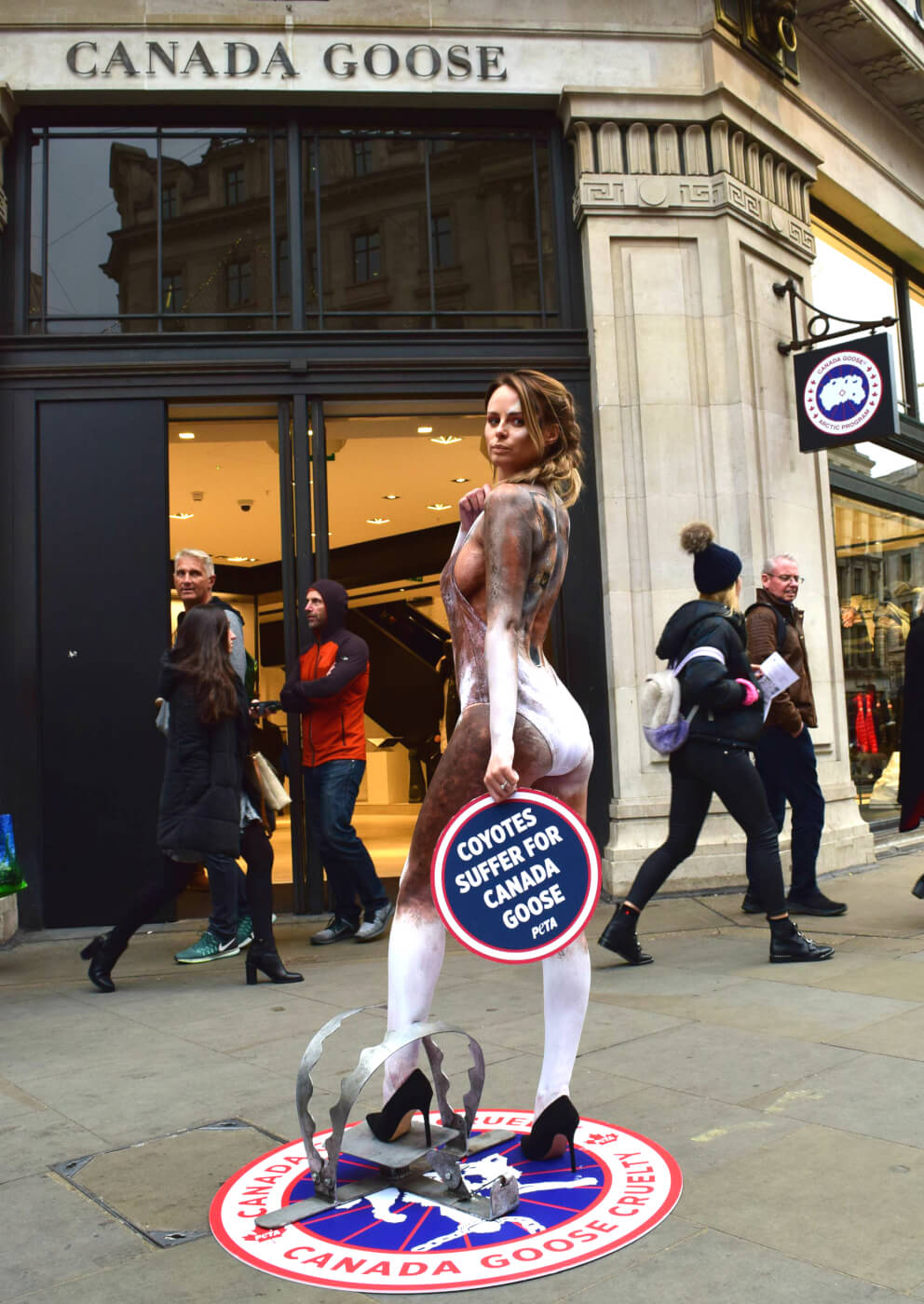 Click here to join Svenska, Sugden, and PETA U.K. in urging Canada Goose to ditch fur and down.
PETA Germany had a busy few weeks, too. Local supporters urged folks to buy leather-free cars, sea the truth about seafood, and—of course—say no to cruel Canada Goose jackets.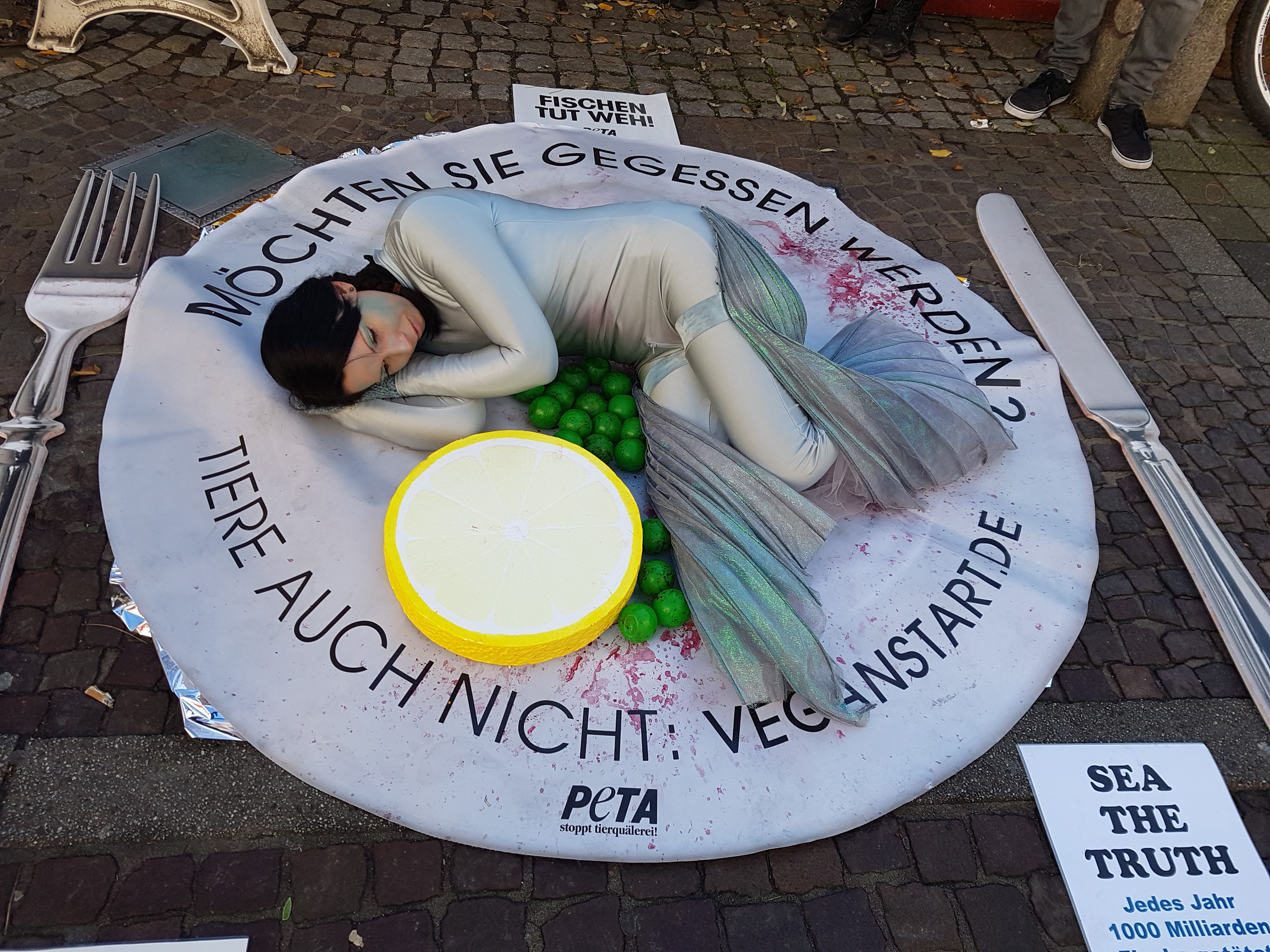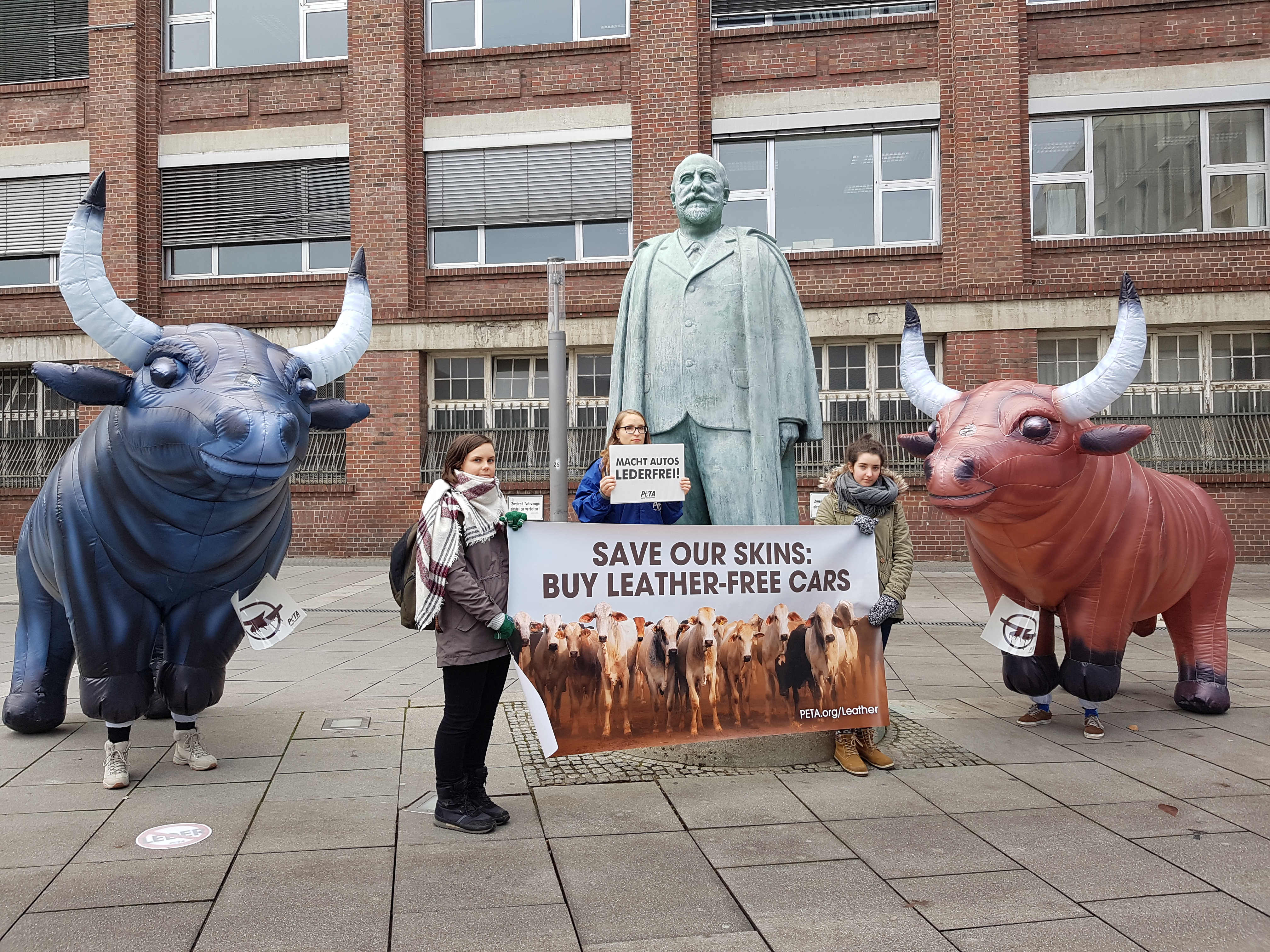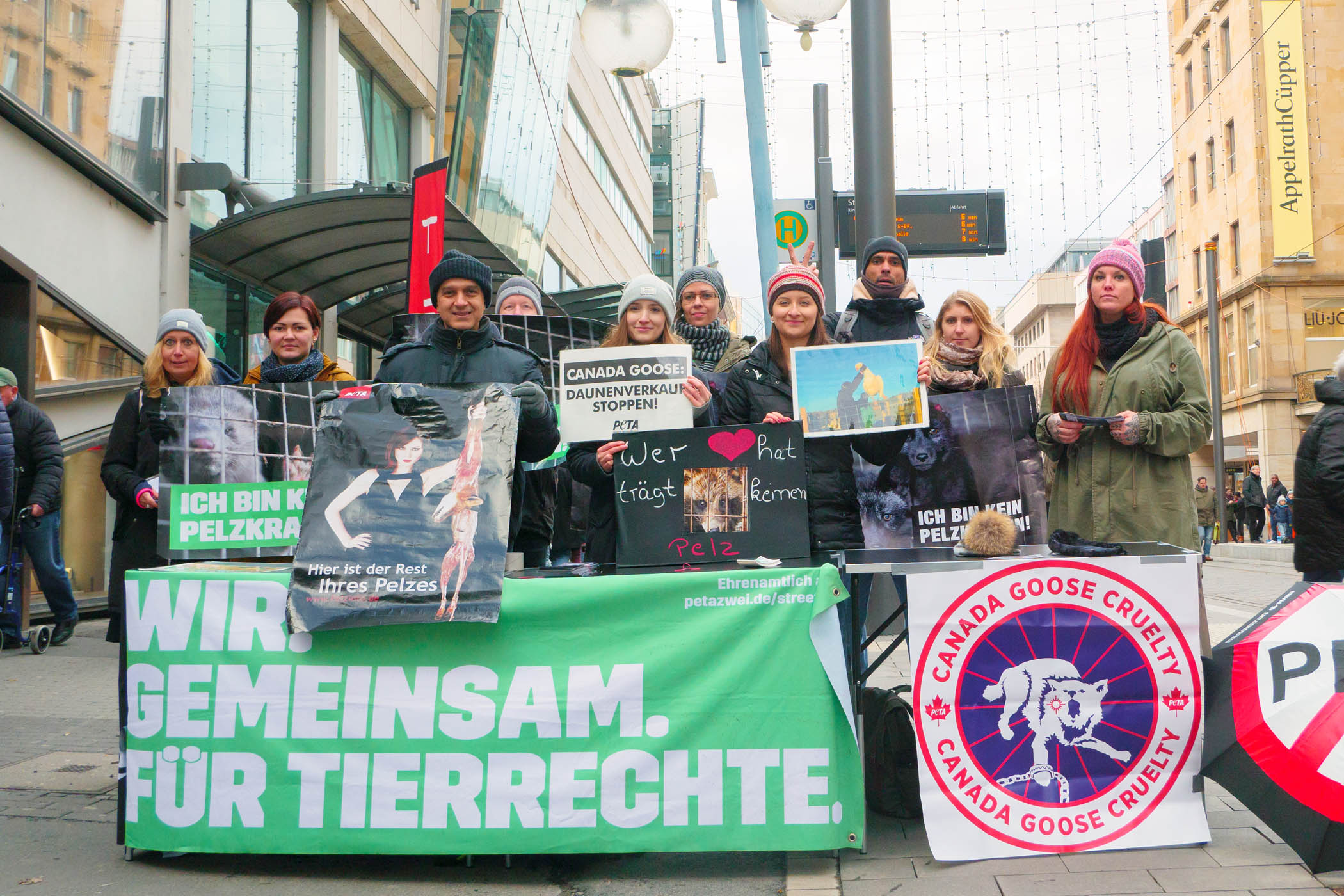 Click here to sea the truth, pledge to be leather-free, and tell Canada Goose to stop selling fur and goose down. 
As Texas A&M University (TAMU) continues its cruel tests on dogs, PETA activists showed up at the school's graduation ceremony to remind students and their families that dogs are still suffering in the university's laboratories.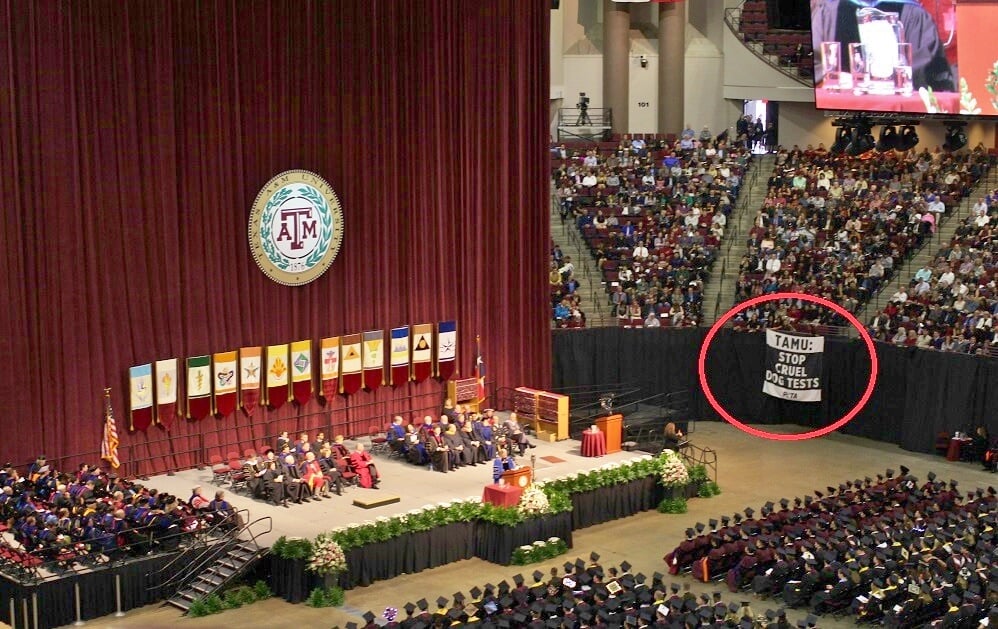 Click here to urge TAMU to end cruel and wasteful experiments on dogs.
Nearly nude PETA supporters—bodypainted to look bruised, beaten, and bloodied—asked holiday shoppers to give sheep some peace on Earth this year by keeping wool apparel off their lists. Demonstrators braved the cold in Philadelphia …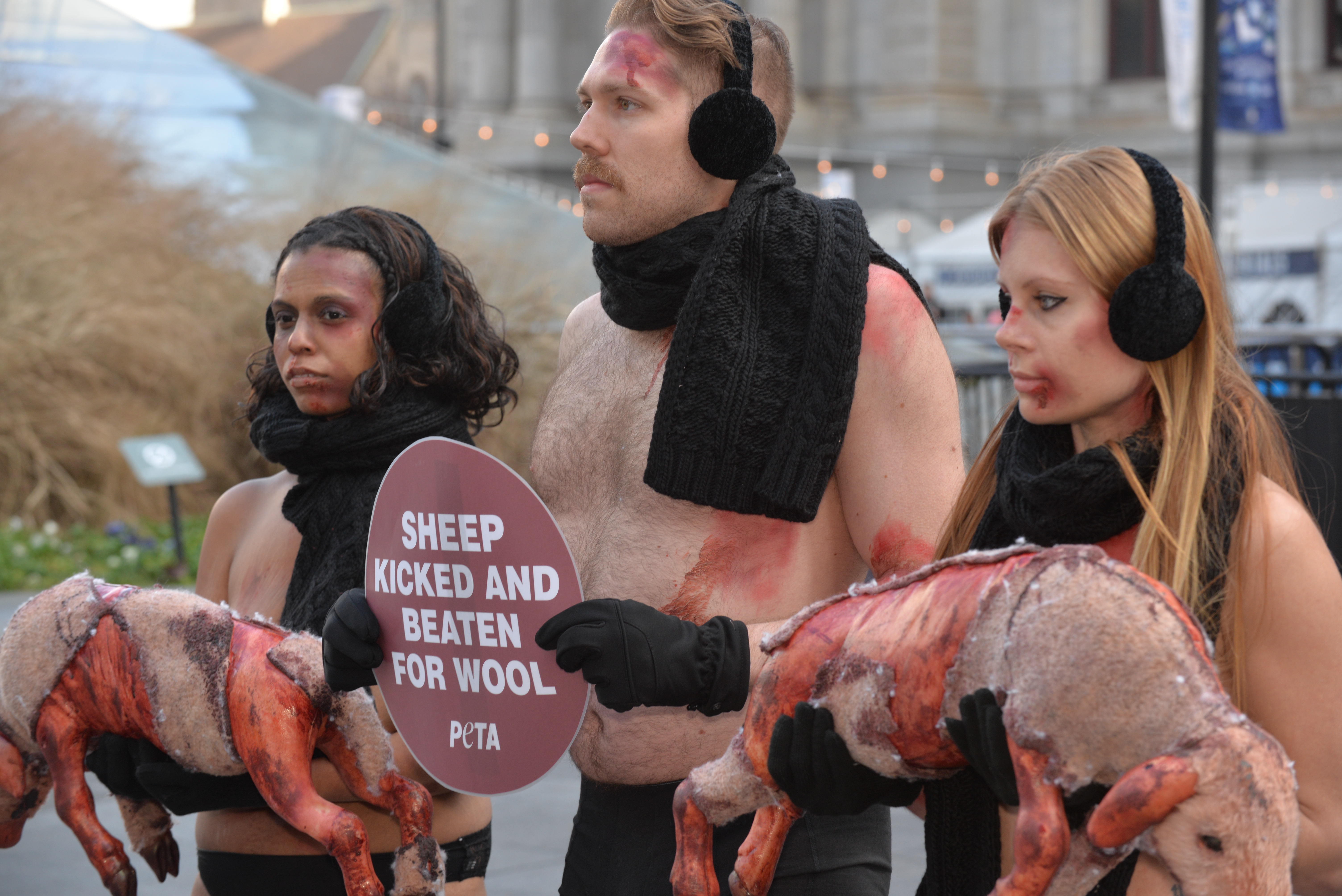 … and Portland, Oregon, to call for a wool-free winter.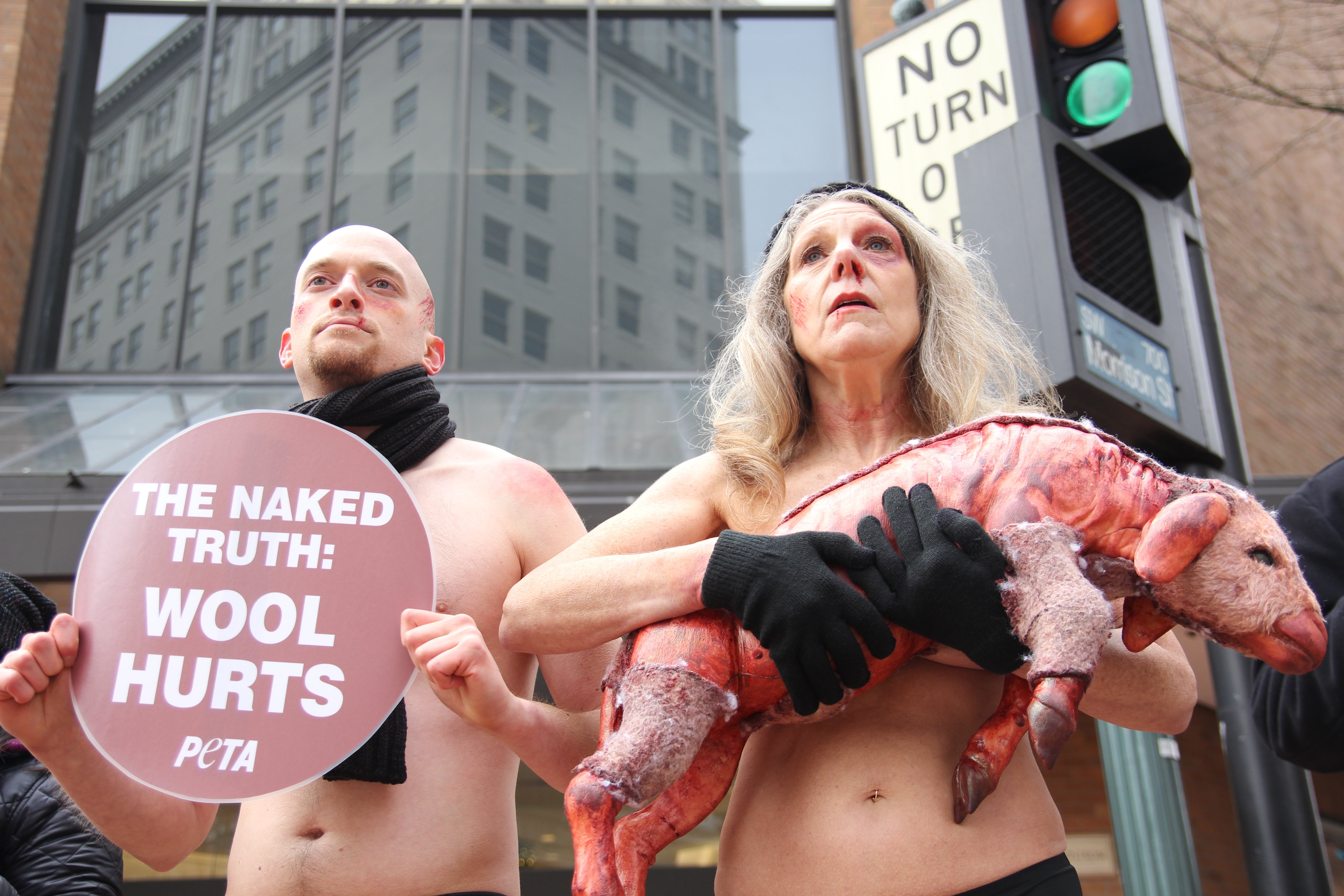 Click here to urge companies to drop wool in favor of animal-friendly materials.
Join PETA's Action Team to Help Animals
Around the globe, our voices are being heard. And animal abusers are getting the message loud and clear: We will never be silent.
Together, we can make a difference for animals. Are you ready to get active? If so, click the button below to learn how you can make a difference by joining our team: