Many of Sarah-Jane Honeywell's fans—the children who know her as the presenter of two British kids' TV shows—might not have recognized her earlier this week when she was nearly naked and lying on a plate.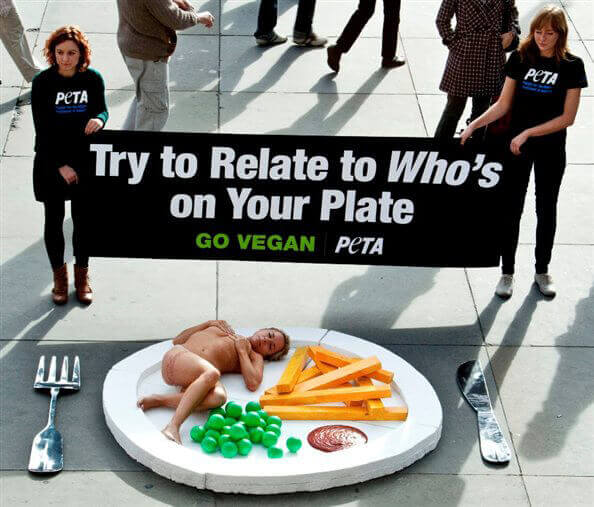 Honeywell stripped off the bright, hip clothes she normally wears to ask people young and old alike to understand that the meat on their plates came from living, thinking, feeling beings. "Going vegan is the best decision I've ever made," she said. "I have tons of energy, and I know that I'm not contributing to animal suffering."
Still not convinced that the meat in front of you is a "who," not a "what"? Watch PETA's Glass Walls video, narrated by another famous Brit, Sir Paul McCartney, before deciding if you can look your cat or dog in the eye while eating someone who is just as capable of experiencing joy and sadness.
Written by Michelle Sherrow