As the Discovery Channel wraps up its annual Shark Week, TOMS Shoes is making it Shark Year. The philanthropic footwear company created a pair of shark-silhouette–lined shoes, with proceeds going to protect these often misunderstood, abused animals.
If the vegan shoe fits, wear it. Former Miss World Rosanna Davison is trading her stilettos for running shoes, training for Ireland's Ironman Triathlon. She's also trading her vegetarian diet for a vegan one, and she tweeted, "I absolutely LOVE it & have never felt better! I recommend it to so many people."
Mischa Barton is raving about her vegan diet, too, noting that healthy food and regular exercise have given her the body she wants without having to count calories.
Another great way to get in shape while helping animals? Running with the PETA Pack. Jillian Michaels and Renee Olstead were among the animal-friendly celebs running to Twitter this week, with both gals encouraging everyone to start "packing":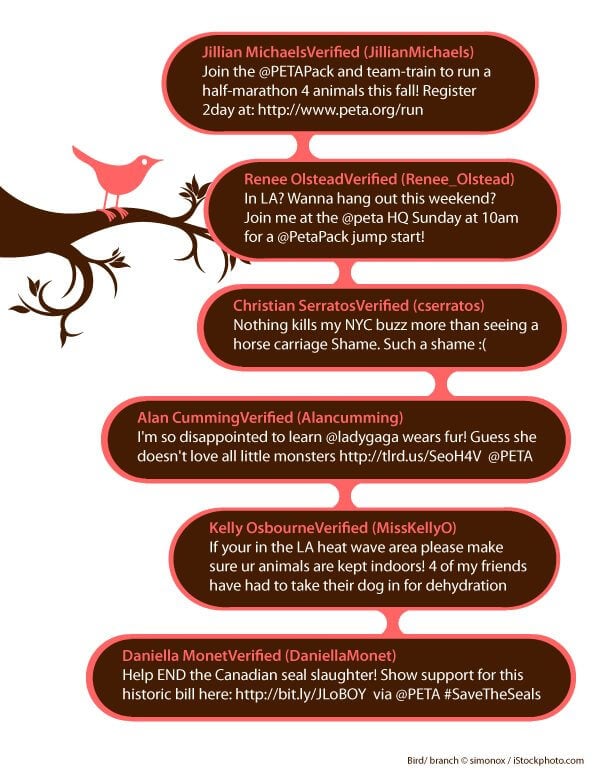 To keep up with what the stars are doing for animals, follow @PETA on Twitter.