Big cats should not be displayed at school proms, used in photo shoots with pregnant women or with teenagers celebrating their quinceañera (15th birthday), or rented out for parties. Nevertheless, two big-cat exploiters, Frank Pajon of Everglades Exotics and Jeremy Possman of Predators Unlimited, rent out tigers and use other exotic animals for parties and photo shoots that put the animals and humans in grave danger.
[peta-video youtube="YqTW-jlS4WY"]
Tiger for Rent? Animals Are Not Props
Pajon's Everglades Exotics and Possman's Predators Unlimited rent out tigers, wolves, and other animals for dangerous maternity and birthday photo shoots coordinated with photographers, largely in the Miami area. Often in these photo shoots, pregnant women pose next to adult tigers and lions or teenagers celebrating their quinceañera pose with their faces next to those of the big cats and wolves.  To guarantee that these girls' 15th birthday is not their last, animals such as tigers, lions, and wolves should never be in close contact with humans.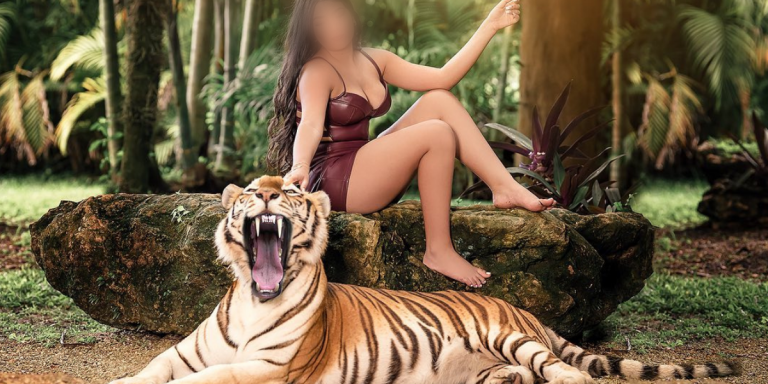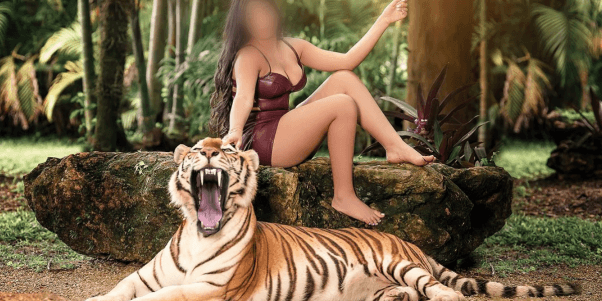 Everglades Exotics and Predators Unlimited Put Humans in Danger and Exploit Big Cats
Big cats are apex predators, and there are no circumstances under which it's safe for the public to have close contact with them. In their natural habitat, tigers avoid humans, but there's no way to know how they'll react when forced into unnatural situations like photo shoots and parties.
Paying to use big cats or other animals for entertainment means funding their cruel exploitation. Possman has been cited for animal welfare violations, including failing to provide animals with safe and secure enclosures and adequate veterinary care. Big cats rented out for events are typically forced to live in tiny, cramped cages, where they're denied the opportunity to satisfy their basic social and physiological needs.
What You Can Do to Help Big Cats and Other Animals
Never participate in cub-petting encounters or photo ops with wild animals, and be sure to stay away from any venue where lions, tigers, or other animals are used as props. Explain to your friends, family members, and social media followers why roadside zoos and wildlife-rental companies are cruel, and encourage them to support reputable sanctuaries instead.
You can stand up for animals by pledging not to support facilities or events that offer encounters or photo ops with them. To help stop the use of animals as props, urge your U.S. senators to pass the Big Cat Public Safety Act. If passed, it would safeguard big-cat families by ending the private ownership of and public contact with these animals.