Update: PETA has sent an urgent complaint—complete with photographic and video evidence—to Brian Ripley, manager of law enforcement for Region 4 of the Tennessee Wildlife Resources Agency (TWRA), asking that the state immediately launch an investigation and take all necessary actions against Three Bears, including seizing the bears.
Originally posted March 18, 2014:
On the main tourist strip in Pigeon Forge, Tennessee, the Three Bears General Store (once known as the Three Bears Gift Shop) keeps bears in a pit made entirely of concrete "rocks," a log or two, and one small pool where they apparently have to drink and bathe. Bears have suffered in this tourist trap for decades. Even after the place burned down in 2008, it was business as usual after the owner rebuilt. Now, after a visitor saw the bears eating contaminated food and with wholly inadequate space, we're asking the U.S. Department of Agriculture (USDA) to inspect the facility to see if the zoo is violating federal animal-protection laws.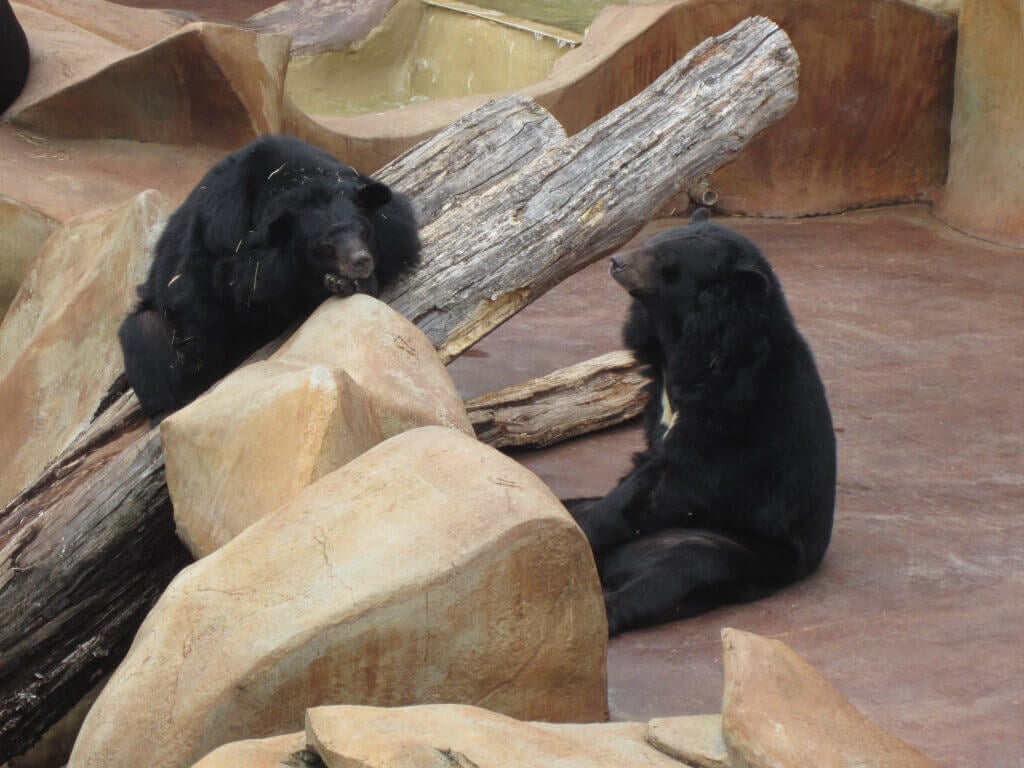 Bears are fed dog food and are confined together, even if they don't appear to get along. They're on display all day during business hours, with nowhere to hide. The zoo sells visitors cups of broken dog biscuits and chunks of fruit to throw into the pit, even though the food often lands in feces or puddles. Less aggressive bears may go hungry, while the more assertive ones eat too much.
In the wild, bears are active and spend their time exploring diverse terrain, foraging for a wide variety of foods, and digging in soft earth, brush, and leaves. Surrounded by four solid walls, every day is the same as the one before for the bears at Three Bears General Store. They have a very poor quality of life.
PETA has been campaigning against this roadside zoo since way back in 1999, when we offered to help transfer the bears to reputable sanctuaries.
What You Can Do
If you're taking a vacation or road trip and see signs advertising animal displays, keep on going.