This is Us is known for being the biggest show on television—and for making everyone cry. A lot. Well, we're crying tears of joy for this compassionate cast, whose call sheet boasts some true champions for animals. Let's take a look at the Pearson family tree of animal lovers—they're just so us, after all.
Mandy Moore: Animal Lover and Adoption Advocate
Love @TheMandyMoore for speaking out for cats in shelters. #AdoptDontBuy #NationalCatDay pic.twitter.com/uBsoPsmbvt

— PETA (@peta) October 29, 2017
Mandy Moore—we've loved her forever! As the extremely popular Pearson family matriarch, she's attracted quite the following on her popular social media accounts, where she regularly delivers lifesaving and touching messages. Mandy promotes #AdoptDontShop and alongside her on-screen husband, played by Milo Ventimiglia, raises awareness of the need to rescue dogs. When her cat tragically passed away, she wrote a touching tribute, calling animals "the ultimate teachers." And her adopted dogs, Jackson and Joni, even made it onto the cover of Architectural Digest.
Faithe Herman: Dissection? Cut. It. Out.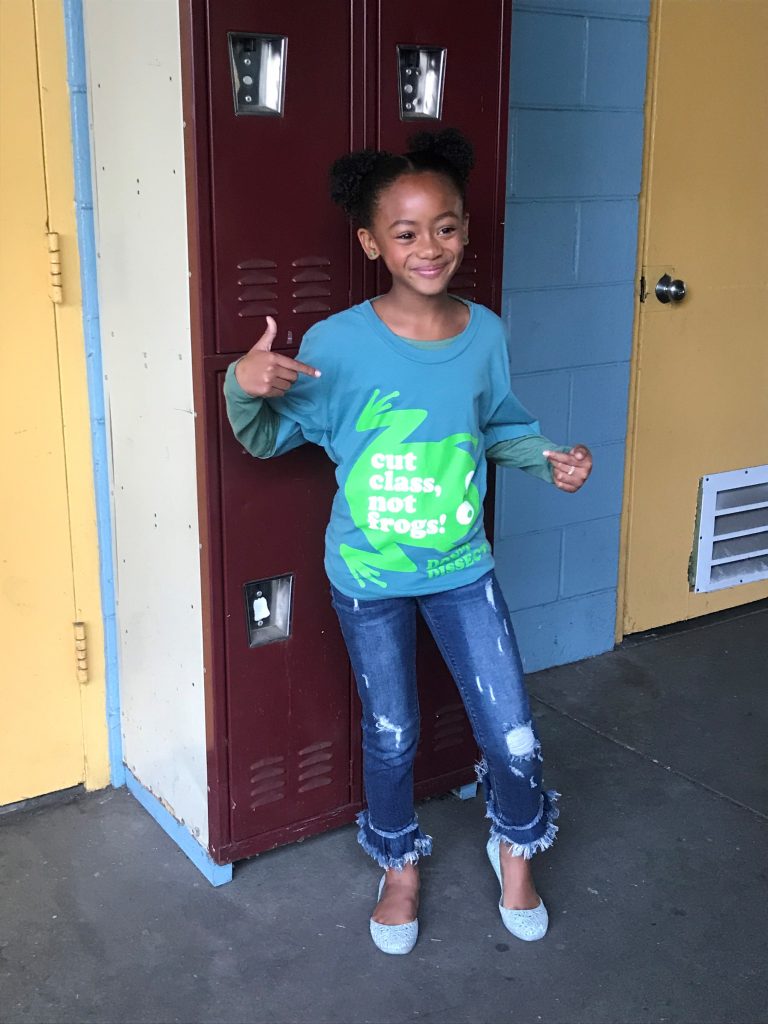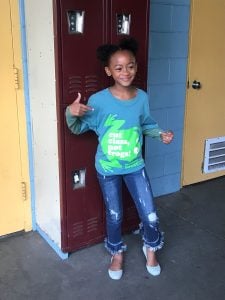 Faithe Herman may be adorable as the precocious Annie Pearson, but we can't get enough of her role in opposing dissection. In a PETA public service announcement, she speaks out against this cruel practice, which uses approximately 10 million animals annually in the U.S. "School is supposed to be about learning, not killing," she says in the video—and we couldn't agree more. Faithe also loves playing fetch with her dog and is a big fan of dolphins! We can't wait to see what the future holds for this young and passionate animal advocate.
Eris Baker: Young, Proud, and Vegetarian
WE'RE SO PROUD OF TESS RIGHT NOW! #ThisIsUs pic.twitter.com/xULZP3vrL1

— This Is Us (@NBCThisisUs) November 21, 2018
At just 13 years old, Eris Baker is one of the younger actors on This Is Us. But in our book, she's one of the wisest, since she decided to go vegetarian at such a young age. She has proudly highlighted her lifestyle in her Instagram bio and many of her interviews. Cooking with compassion is also one of her favorite pastimes: "I love to find vegetarian recipes and [dishes from] restaurants and try to recreate them at home."
Justin Hartley: Lover of Dogs—and Vegan Burgers
Practicing my grilling skills while making room on the grill for delicious @MorningStrFarms veggie & vegan burgers this Memorial Day Weekend! Delicious! #Ad pic.twitter.com/OPk54O55vT

— Justin Hartley (@justinhartley) May 22, 2018
Sure, Justin Hartley has abs for days, but what really makes our heads turn is his love for rescued dogs—and vegan burgers. As a spokesperson for Morningstar Farms, Justin is asking home chefs to make room on the grill for vegan burgers that are delicious and cruelty-free. He's also an advocate for adopting animal companions. We cried more than we did during the show's finale at Justin's sweet tribute to his senior rescued dog, Memphis, when he passed away last spring.