Dogs who are chained or penned 24/7 never get a holiday, and that's why PETA's dedicated fieldworkers and volunteers spent part of their Thanksgiving weekend delivering custom-built doghouses and straw to dogs who are forced to live outdoors, far from the companionship of their human families and the comfort of a home. A PETA doghouse helps prevent painful frostbitten ears and tails and even hypothermia.
While out there, our fieldworkers and volunteers also removed dogs' heavy chains, replaced them with lightweight and tangle-free tie-outs to give them some freedom of movement, and gave hungry dogs a satisfying holiday meal.
Here are just a few of the dogs we helped last weekend:
Blackie's living space was practically buried in old tires and junk. We thoroughly cleaned out his area and gave him a temporary shelter until we can build him a custom wooden doghouse just his size.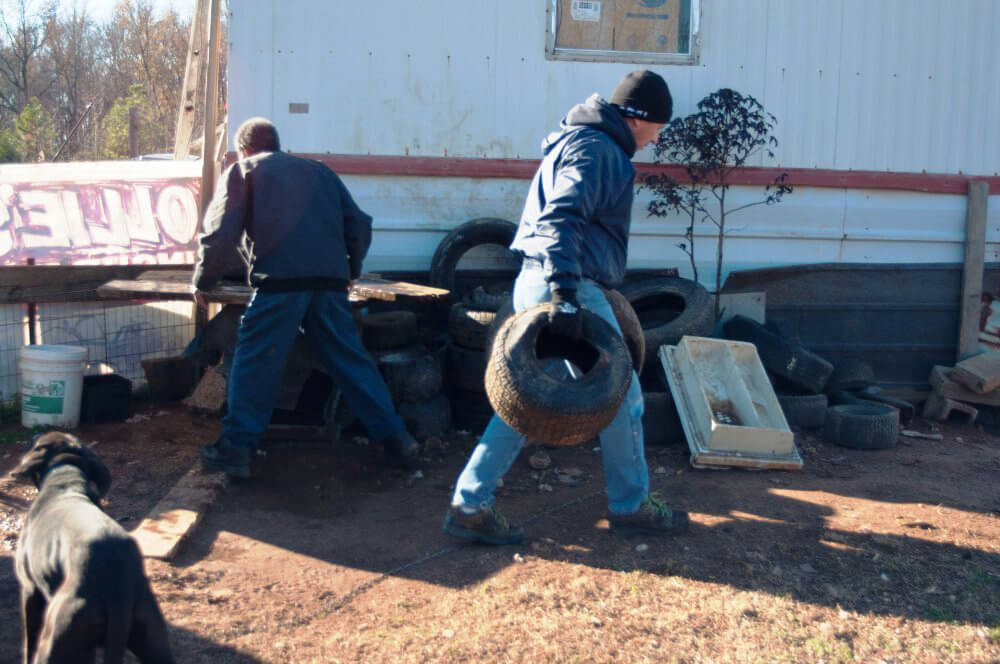 This pup named Billy had nothing but a beat-up plastic crate for shelter, and his living area was surrounded by debris. We set him up with a new PETA doghouse, a lightweight tie-out, de-worming medicine, and a toy …
… and received plenty of enthusiastic "kisses" in return.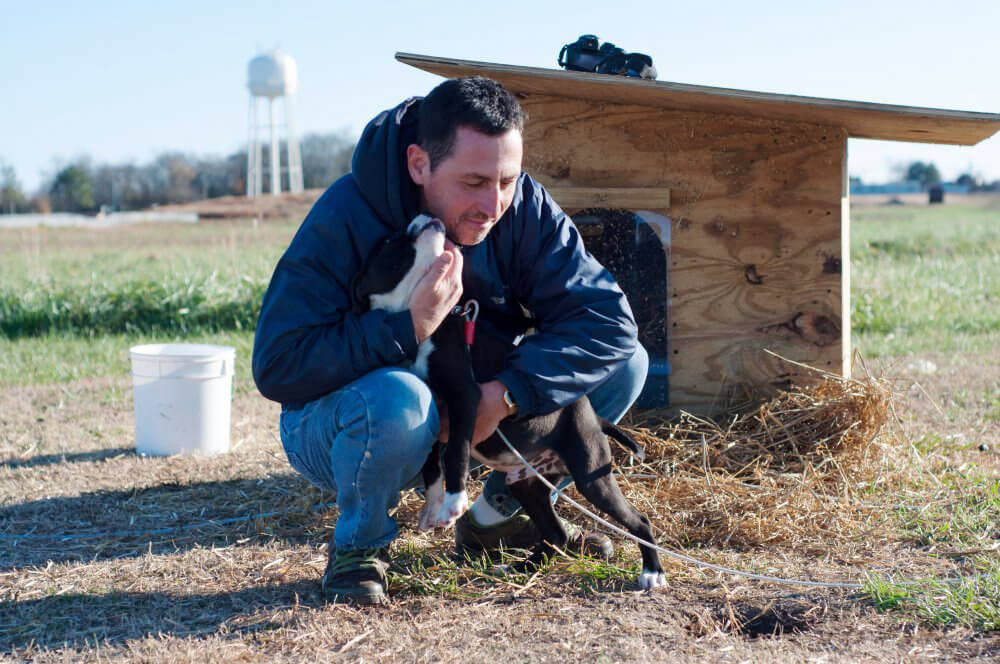 Icon had only a plastic barrel and a piece of plywood for "shelter"—but he couldn't even reach it because his tether was so badly tangled. We untangled him and gave him a new PETA doghouse to help protect him from the elements this winter.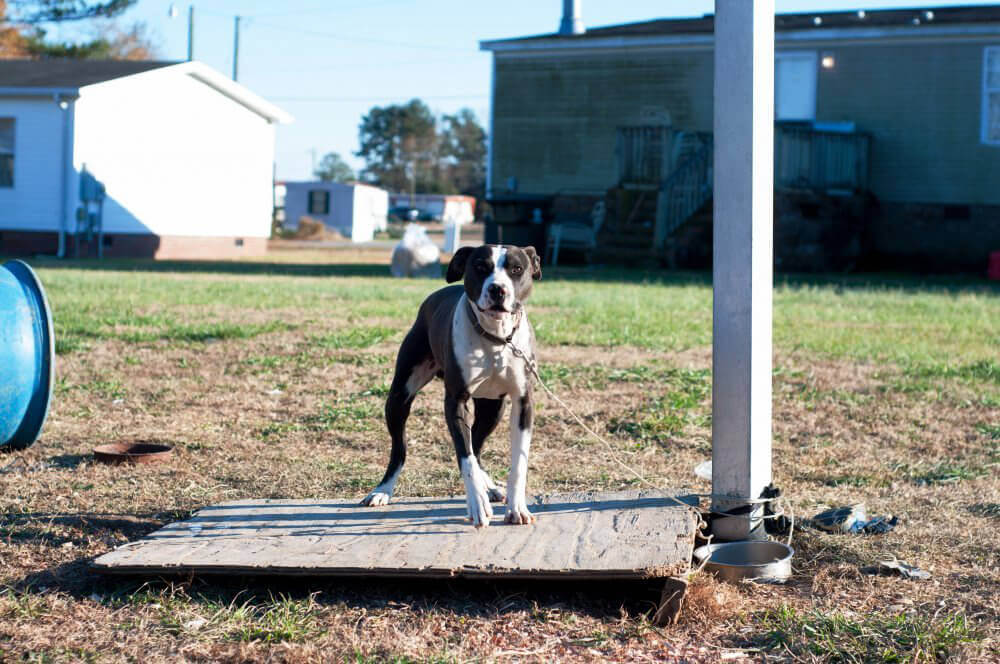 Are there chained and penned dogs in your neighborhood? You can give them something to be thankful for by making sure that they have adequate shelter and taking them straw to stuff inside their doghouses, offering to take them for walks, asking permission to give them toys and treats, offering to transport and/or pay for them to be spayed or neutered, encouraging their guardians to let them live indoors with the rest of the family, and always reporting abuse and neglect.