PETA Senior Vice President Dan Mathews has devoted his life to promoting justice and compassion. On Thanksgiving Day, he and his partner celebrated what it's all about: love.
Dan married his longtime partner, production designer Jack Ryan, under the famed "Welcome to Fabulous Las Vegas" sign, flanked by maid of honor Pamela Anderson and "best man" Chrissie Hynde.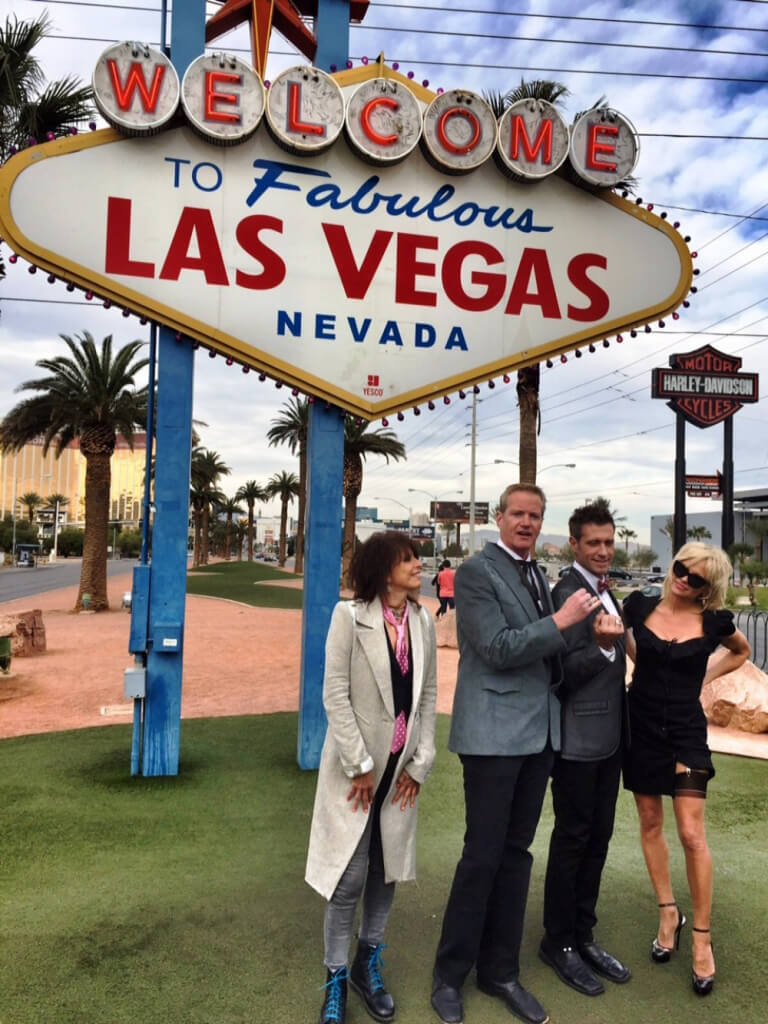 Photo by Slobodan Randjelovic
Dashing Dan and his charming partner, Jack, met six years ago, and together they've watched gay marriage bans fall across the country. But they held off on tying the knot until same-sex marriage was legal in their favorite city.
The ceremony included a performance by Chrissie, and the grooms were showered with faux casino chips. Afterward, the couple hopped into a 1969 Firebird and sped off to a private vegan Thanksgiving dinner reception at a nearby home.
What's next for the newlyweds? Working to change prejudice into understanding everywhere they go.
Congratulations, Dan and Jack!