Sentencing a dog to a solitary life on a chain is wrong, and PETA couldn't be happier to see the Virginia Governor approve new tethering restrictions.
https://twitter.com/peta/status/1251560627925135364
After four legislative sessions, countless discussions, supportive editorials, hard-fought compromises, and bipartisan collaborations, the Virginia General Assembly voted to pass two desperately needed animal protection bills that will prohibit tethering dogs outside during below-freezing temperatures, extreme heat, and hurricanes and other severe storms. The bills also increase the minimum length of a tether from 10 feet to 15 feet.
Many dogs who are chained up like bicycles, alone and uncared for, will now be spared frostbite, baking to death during Virginia's stifling summers, and even drowning during severe weather—all circumstances that PETA's fieldworkers have seen.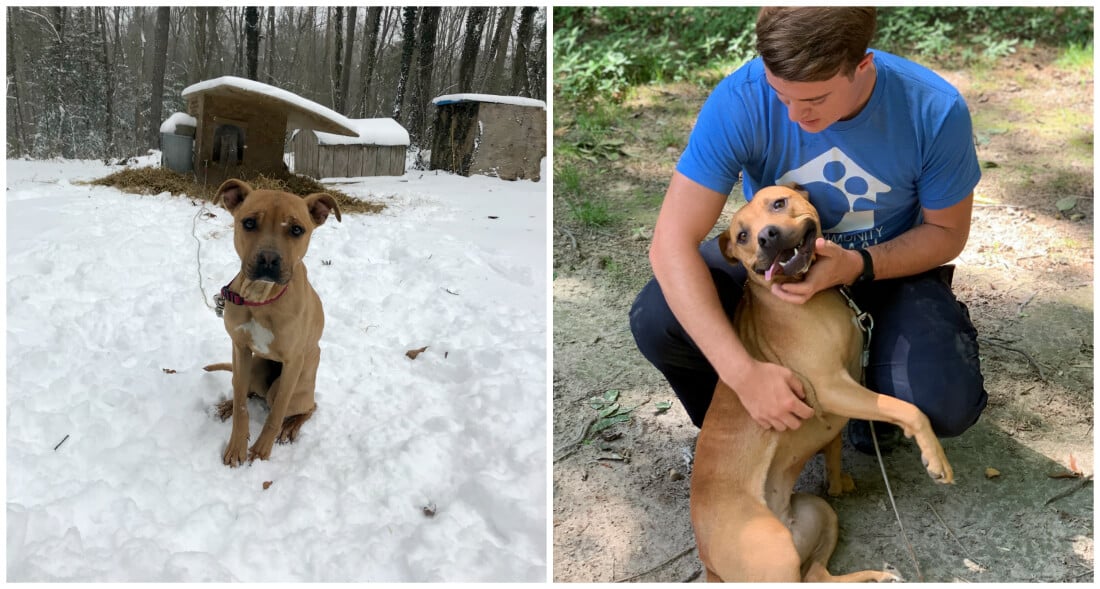 This session's bills, Senate Bill 272 and House Bill 1552, were championed by Sen. John Bell (D-Loudoun) and Del. Mark Levine (D-Alexandria), respectively. SB 272 was cosponsored by Sen. Bill DeSteph (R–Virginia Beach) and Sen. Lionell Spruill (D-Chesapeake), and HB 1552 was cosponsored by Del. Alfonso Lopez (D-Arlington).
"It has been an honor and a privilege to work on this legislation," said Sen. Bell. "I am thrilled to see this commonsense lifesaving measure finally pass both chambers and know it will spell relief for countless dogs in the Commonwealth."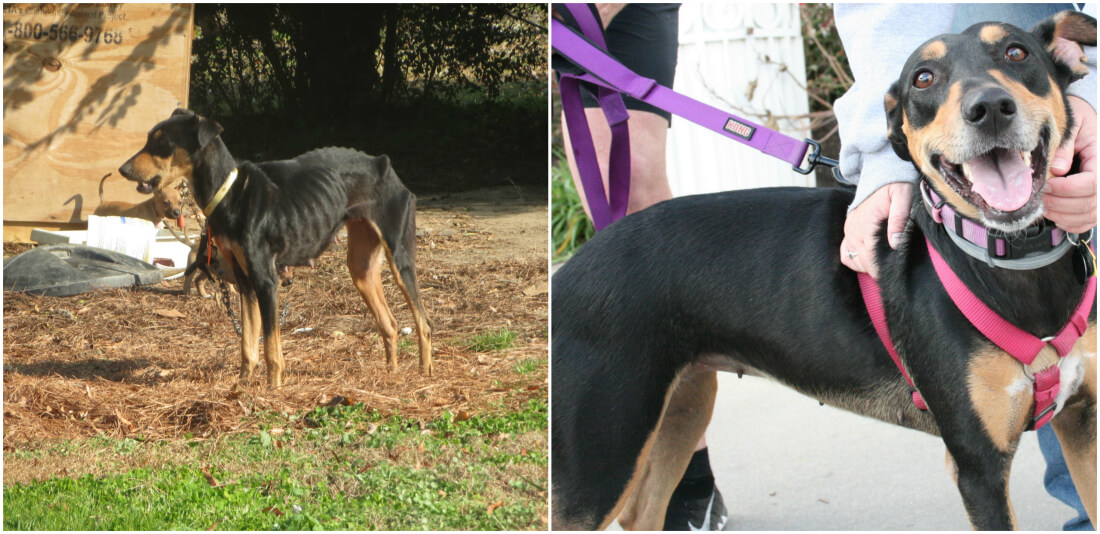 Gov. Ralph Northam's administration supported the bills, which prohibit leaving dogs tethered outside when temperatures dip to 32 degrees or below or soar to 85 degrees or above. The ban also prohibits people from leaving dogs tethered outside during winter storms, tornadoes, severe thunderstorms, hurricanes, and tropical storms.
PETA thanks Sen. Bell and Del. Levine for championing these lifesaving bills and making Virginia a kinder, safer place for animals.
Dogs chained outdoors around the clock spend their entire lives in the same few square feet of space, forced to eat and sleep near or even in their own waste, and are deprived of the social interaction that they crave as pack animals. Dogs left outside have been found suffering from heatstroke in the summer and from frostbite and exposure in the winter. All year round, dogs become tangled in their chains and die when they're unable to reach food, water, or shelter.
You, Too, Can Make a Difference for Animals
PETA urges anyone who witnesses animal abuse to try to stop it or at least report it to local authorities. If possible, witnesses should take pictures and note how long an animal is left without adequate food, water, or shelter.
Familiarize yourself with local tethering laws so that you'll know whether they're being enforced. You can also ask local government officials how you can help get laws passed that would ban tethering.
Click on the button below to help support some of PETA's lifesaving outreach efforts: