In the wake of terrorist threats against America's malls and shopping centers, PETA is launching a new ad campaign that shows shoppers that while they need to keep a watchful eye out for their own safety, they can do something tangible to reduce violence by going vegan.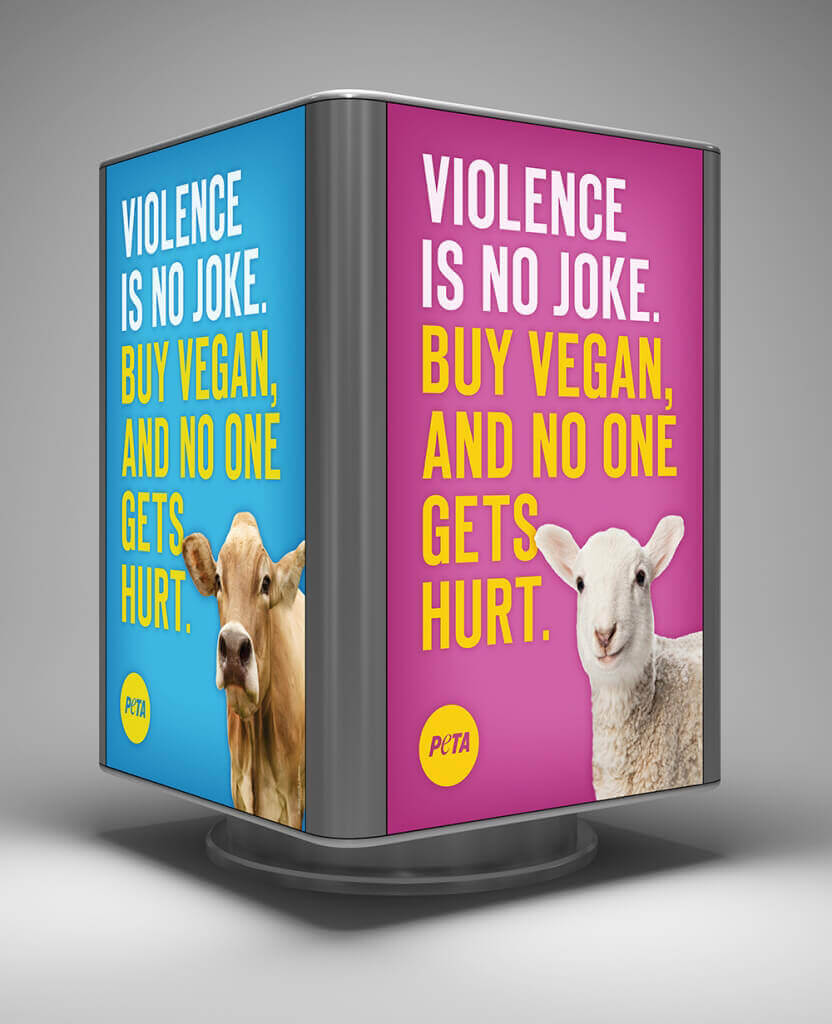 The ads are meant to encourage shoppers to avoid subsidizing violence and instead choose to buy cruelty-free food and clothing that leave animals unharmed, alive, and well.
Animal agriculture is a violent industry. Chickens and turkeys have their throats slit in slaughterhouses, fish are suffocated or cut open while they're still alive on the decks of fishing boats, and calves are torn away from their mothers within hours of birth so that supermarkets can sell the milk that nature intended for them. The millions of animals whose skins are turned into leather endure branding, tail-docking, dehorning, and castration—all without painkillers. And as PETA's exposé of the wool industry revealed, gentle sheep are beaten, punched, and even killed by impatient shearers.
What You Can Do
To jump-start your cruelty-free lifestyle, order a free vegan starter kit today—filled with tips, recipes, and shopping lists.