Just before summer break, students across the New York City area got a taste of animal liberation. TeachKind—PETA's humane education division—organized "Meet the Author" events at five elementary schools with Stewart Mitchell, author of Liberation Summer.
Stewart, also known as "Vigilante Vegan," is an animal and human rights activist who shares his story of going vegan and inspires students to make the world a better place for animals. He visited schools in Brooklyn, the Bronx, Long Island, and Queens to speak about the book, being vegan, and how the kids can help animals. Prior to each event, TeachKind donated copies of Liberation Summer to the school's fifth graders.
Based on Mitchell's own experiences, Liberation Summer tells the story of a Black teen named Jayden who gets a job at a fast-food chicken restaurant, learns about the cruel treatment of chickens in the meat industry, and decides to go vegan and advocate for animal liberation. The book emphasizes the importance of having empathy for others, including animals.
Following the talks, he autographed copies of his book for the kids and even had them sign his copy as well! Every student at these events also received a free vegan chicken sandwich or wrap to try from local vegan businesses The Happy Pig food truck and Spring Cafe. Many students' negative views about vegan food changed dramatically after they tried the delicious food provided at the event. Now they give it a thumbs-up.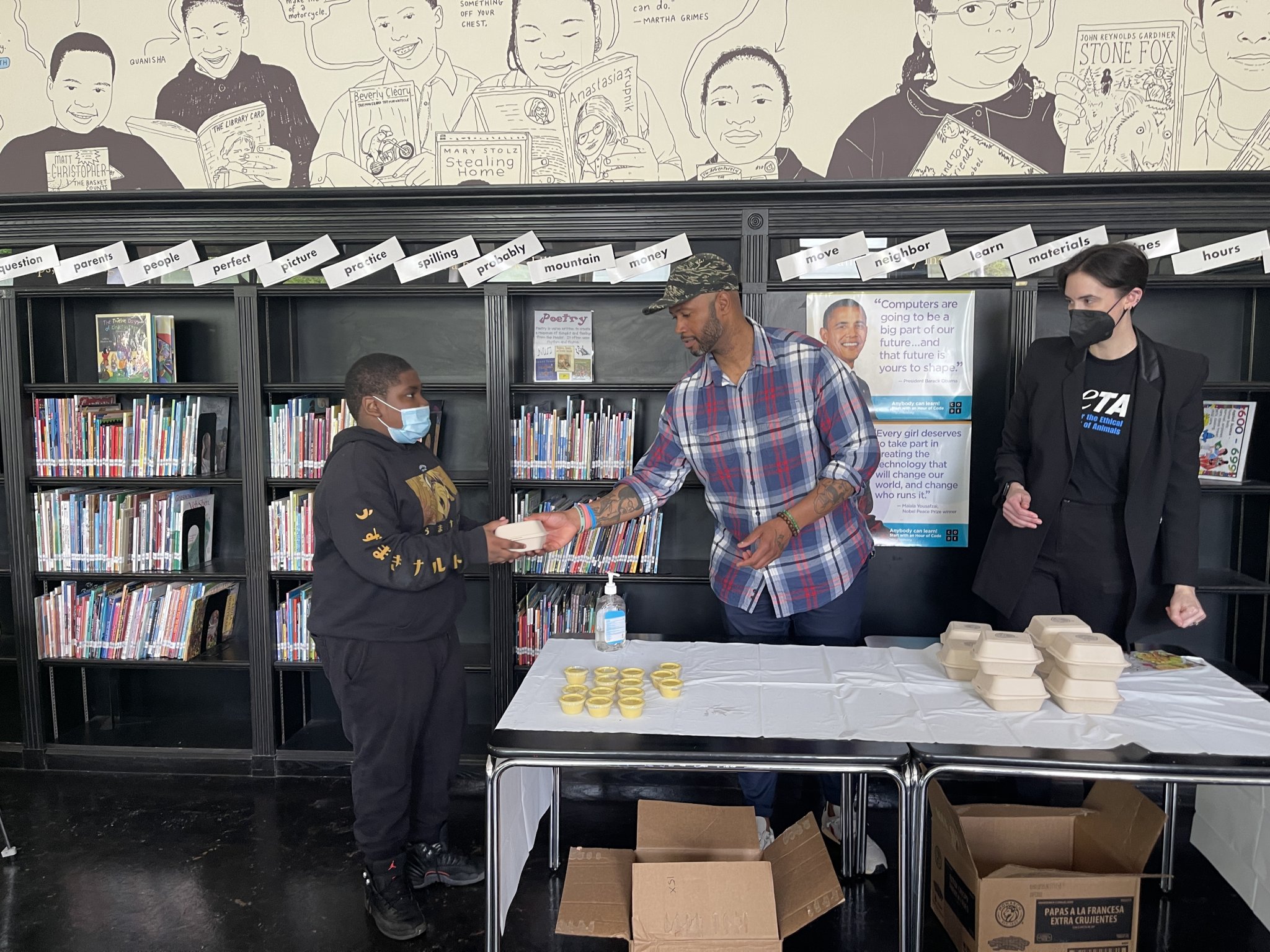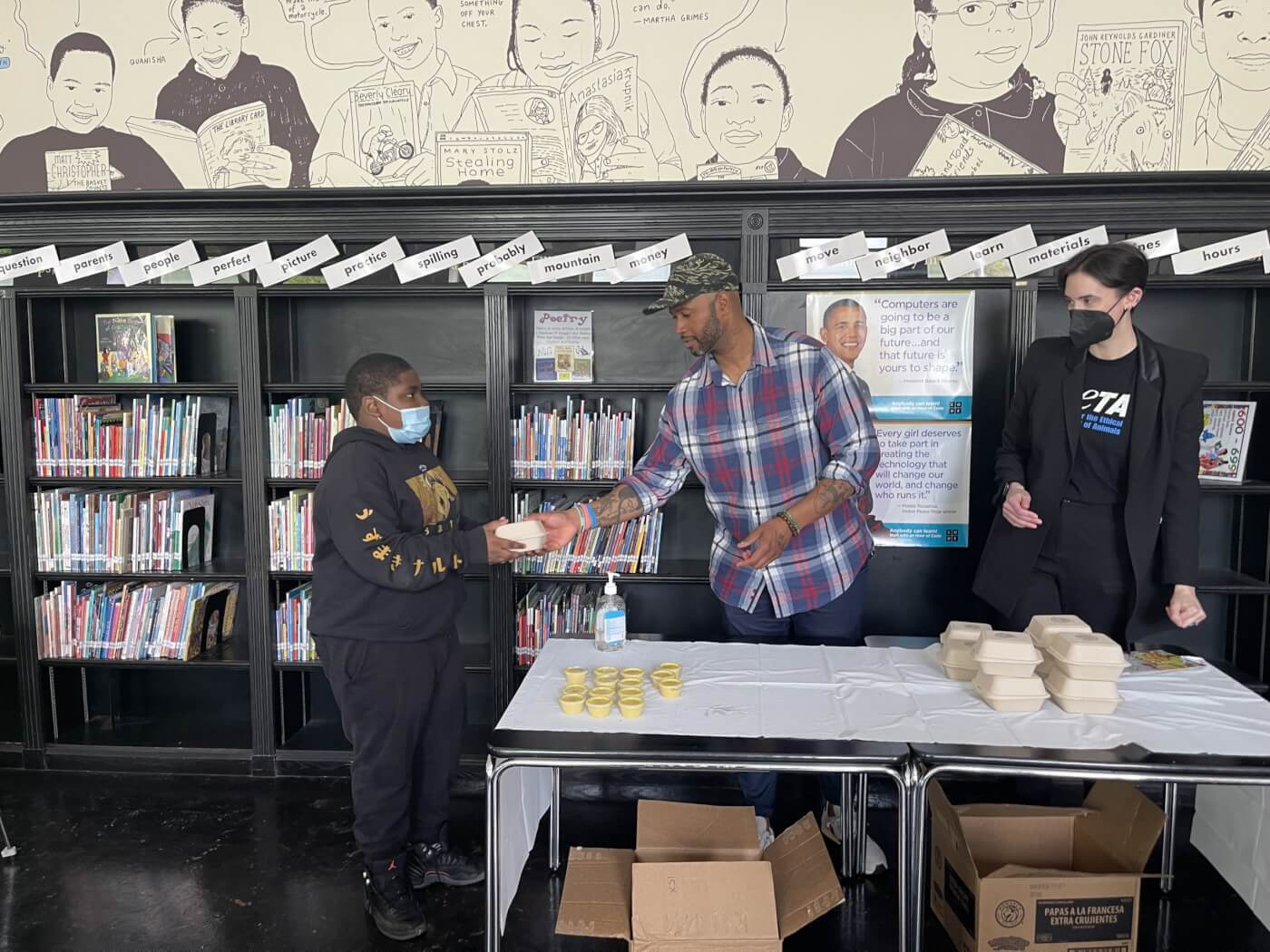 Each school used TeachKind's free lessons to help the kids better understand the story's theme. Teachers loved seeing how excited their students were about reading Liberation Summer. Many said that their students were riveted by the story and didn't even wait to read it as a class because they couldn't put the book down after reading just a few pages. All the schools were thrilled to have students read Liberation Summer, meet the author, and try vegan food—exposing them to a different perspective, which is what education is all about. Here's what one principal had to say: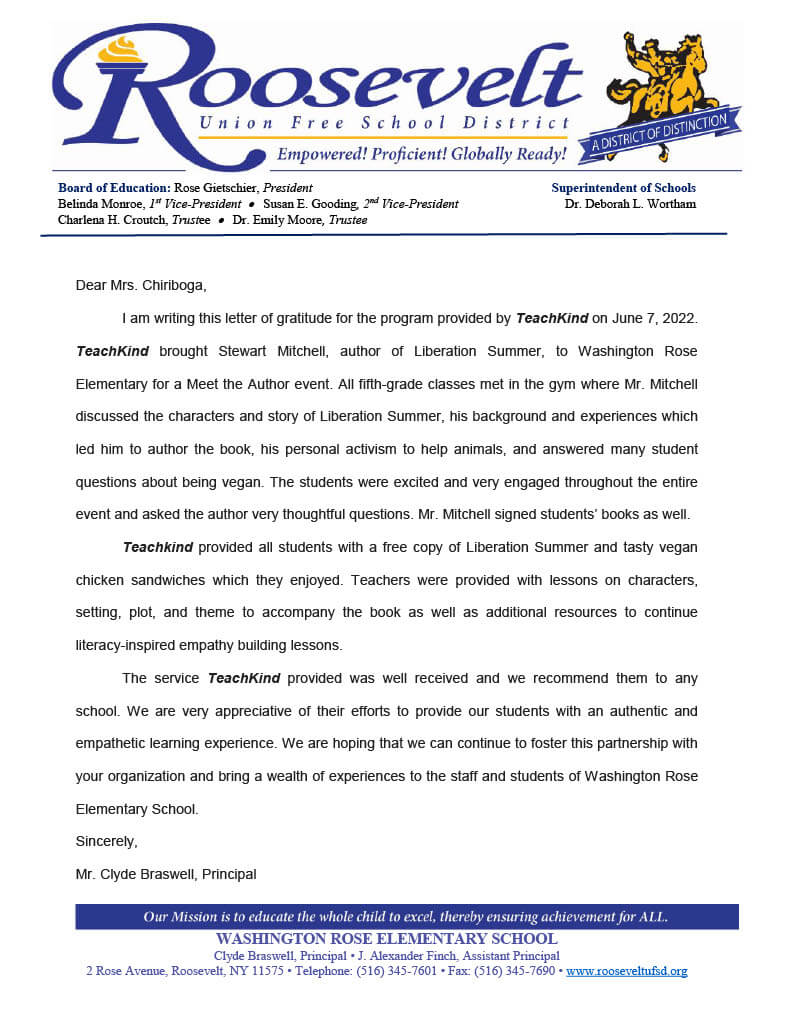 If you're an educator who's interested in obtaining more information about this event, please e-mail TeachKind at [email protected] and follow us on Instagram and Facebook:
For more resources that foster empathy and motivate students academically, check out TeachKind's Rescue Stories. A groundbreaking study found that students who read these stories performed significantly better in reading comprehension on Common Core–aligned tests.