Have you heard about the new dance craze? Introducing … the calico Tango.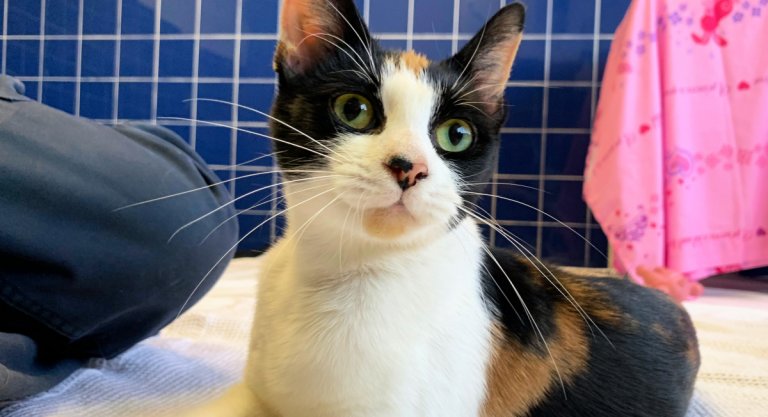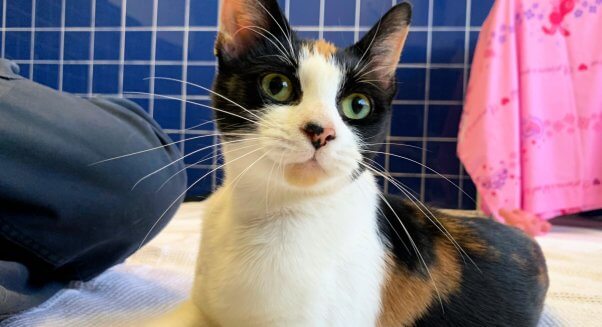 Tango danced her way into our lives after her guardians called PETA to ask for assistance with all the cats they were caring for—nearly a dozen of them. The local shelter wouldn't help—like increasing numbers of shelters across the country, it limits admission in an effort to boost its "saved rates." But in their feverish pursuit of ever-higher statistics on a page, these shelters are leaving living, breathing animals like Tango by the wayside.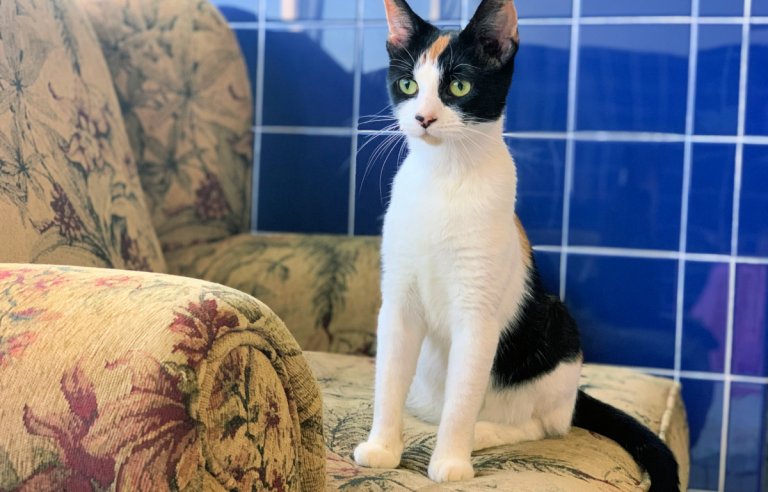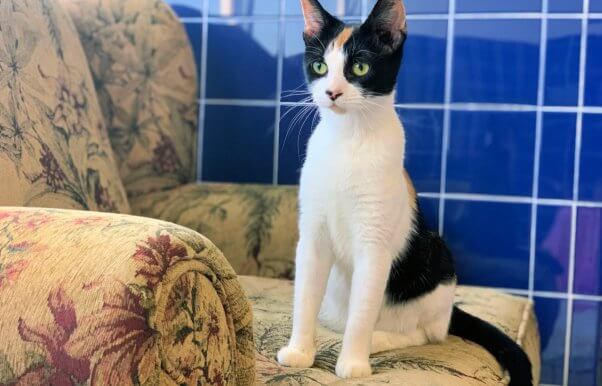 Luckily, here in southeastern Virginia, people have another option: the Sam Simon Center, PETA's shelter in Norfolk. We never turn any animal away for any reason. In addition to taking in Tango, we assisted her family by transporting several kittens to one of our partner shelters, the Norfolk SPCA, and spaying and neutering the cats remaining in the household.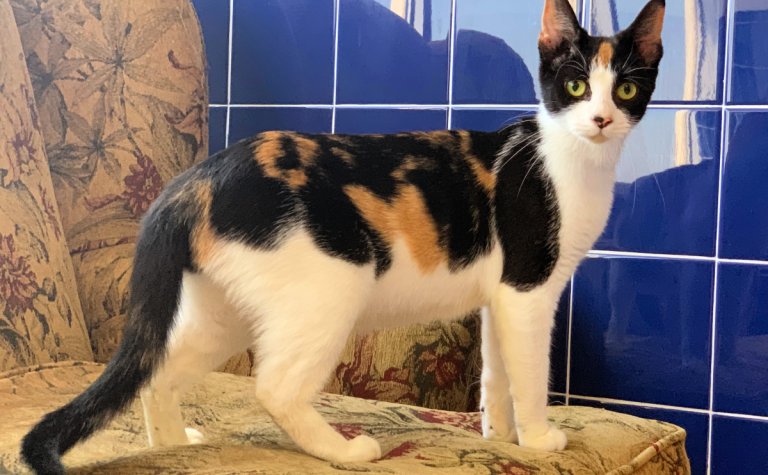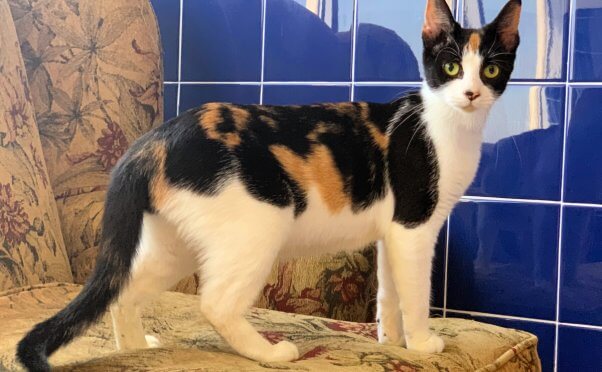 In her short time here, we've already realized that Tango is a cat of many talents.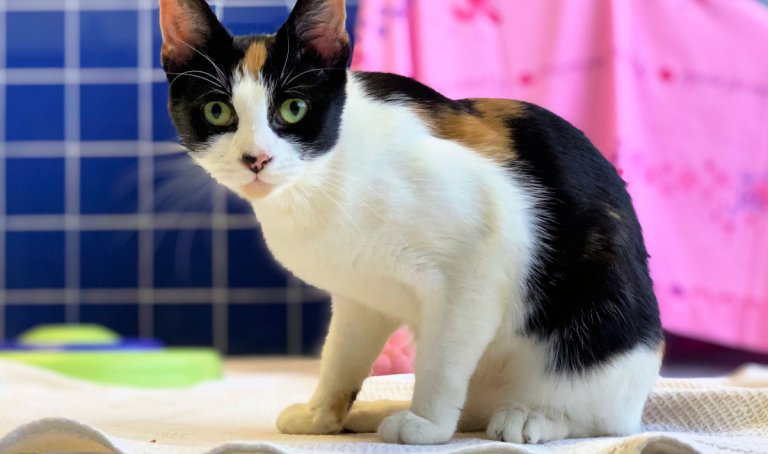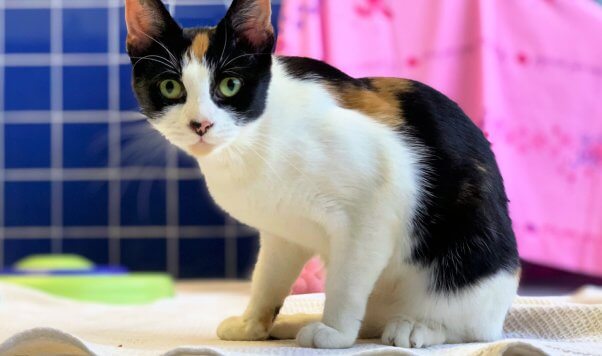 She's a master of improvisational dance moves!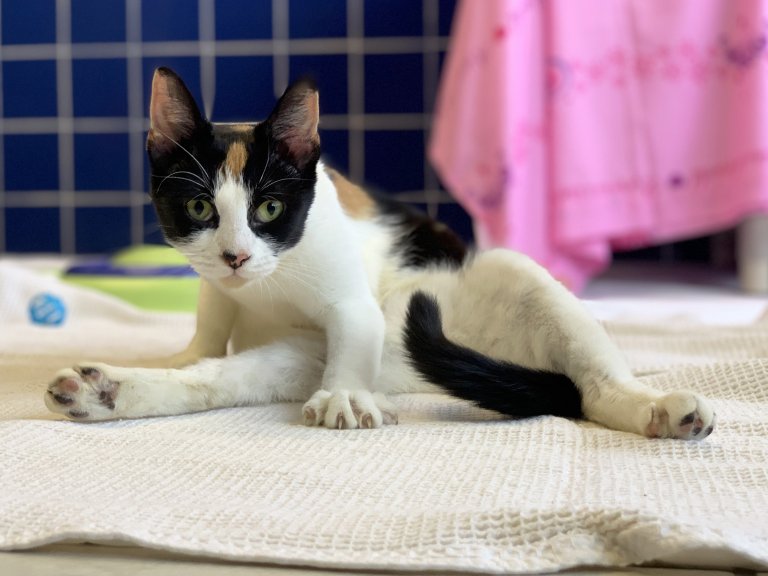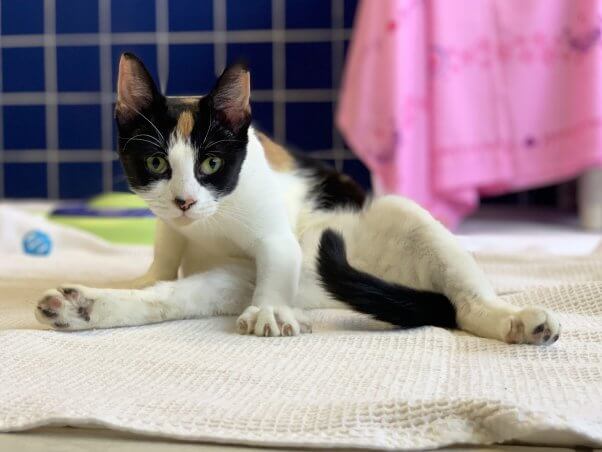 She calls this one "The Biscuit Maker."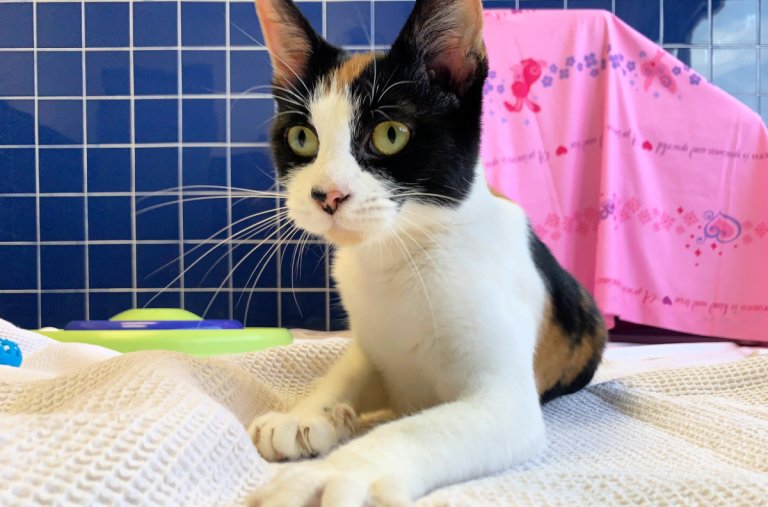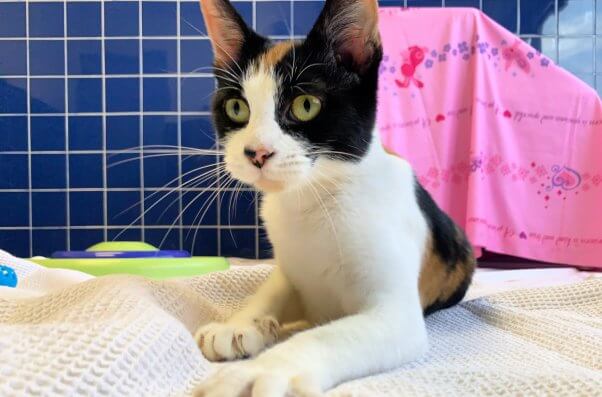 She plays mean air castanets.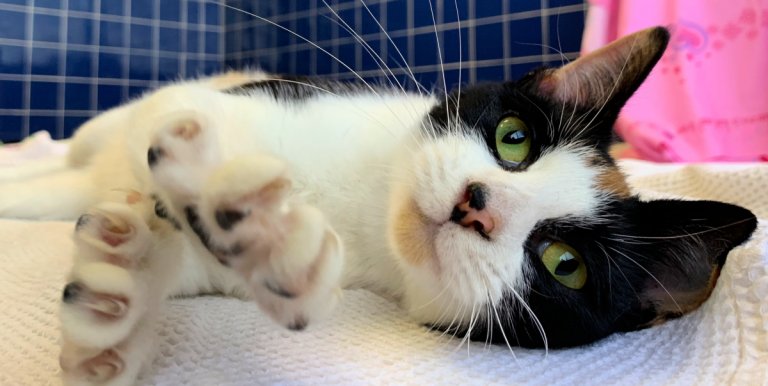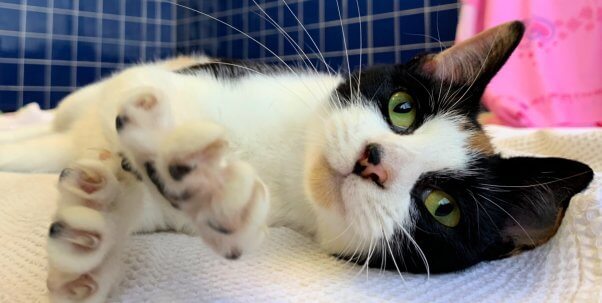 And she's a rubber piglet whisperer. (Niiiice piggy.)
You won't see this Tango on Dancing With the Stars—she has a limited engagement exclusively at the Sam Simon Center. But she's hoping to book a permanent residency at a venue where she'll be treated like the dancing queen she is. Are you ready to waltz off with this cat? E-mail us at [email protected].