The following is a guest post from Brophie, who accompanies his guardian to PETA's Norfolk, Virginia, headquarters every day.
As a former "backyard dog," I spent many years outside in all weather extremes. I didn't receive the medical care I needed when I was sick or much of anything I needed, really—but what I craved the most was love.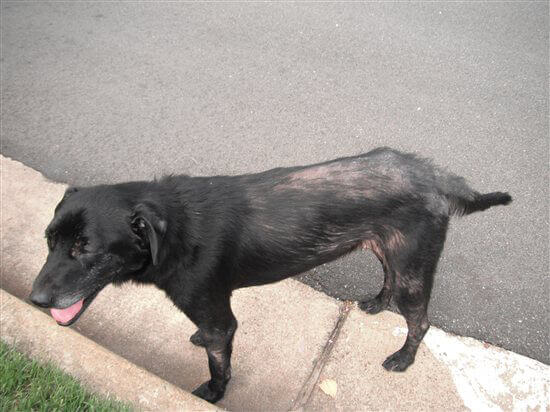 Then my owner—during Hurricane Irene—left me in the backyard to fend for myself. When the fence blew away (yes, the wind was that strong), I managed to make my way to a fire station. Somehow, I knew that was the best place to go in an emergency. The wonderful firefighters called PETA, and soon I was here in the office, resting on a cushy bed. I received plenty of food, treatment for severe flea allergy dermatitis, and lots of ear scratches (those were what I enjoyed the most). A PETA Foundation staffer couldn't resist my handsome mug (could you?), so I finally learned how it feels to be part of a family.
Like you, we dogs are pack animals. We need our "pack" around us, to snuggle with us, play with us, take us for walks, and make us feel loved every day. I'm fortunate enough to experience all these things now, and I would love for all dogs to have these opportunities, too.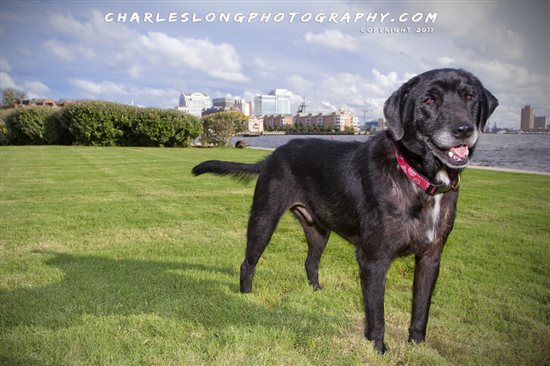 I also get to go to the PETA office every day, where I play with other smart people (dogs) in the PETA dog park and go for walks with my human. Of course, the calming influence of having dogs at work isn't appreciated in every office, so it's vital for guardians to go home on their lunch breaks or hire a well-recommended dog-walker to come by so those dogs don't have to sit "holding it" all day. They also get some essential mental stimulation and exercise. Having plenty of toys around helps, too—they keep our minds and bodies active. But what we really want—and need—is quality time with you, so please, when you come home, take us out for a long walk and play with us. Don't just go dashing off somewhere, leaving us to stare at the wall.
I've seen how the other half lives. And I can't tell you how much happier and healthier I am now that I have all the love and affection I could want.