As the sky-high temperatures across the country make clear, it's summer. But it's not vacation season for the staffers of PETA's mobile clinics division, who hit the road year-round to take low-cost to no-cost spay and neuter surgeries and other veterinary services to animals in need.
Too Hot to Be in Heat
We kicked off the summer in fine fashion—in June alone, the mobile clinics spayed and neutered 359 cats (84 of whom were feral) and 302 dogs, including 30 pit bulls. Here are some more stats to break it down even further:
127 of the animals were prepubescent, so they'll never reproduce and add to the overpopulation crisis.
105 surgeries were subsidized for indigent families.
32 animals were given door-to-door rides by PETA staff to and/or from our clinics.
In total, 661 animals were altered in June alone, including Booboo, whose guardian contacted PETA seeking help with flea prevention and grooming. He initially planned to breed this little Pomeranian, but when PETA offered to groom her for free, he gladly accepted the offer to have her spayed at the same time.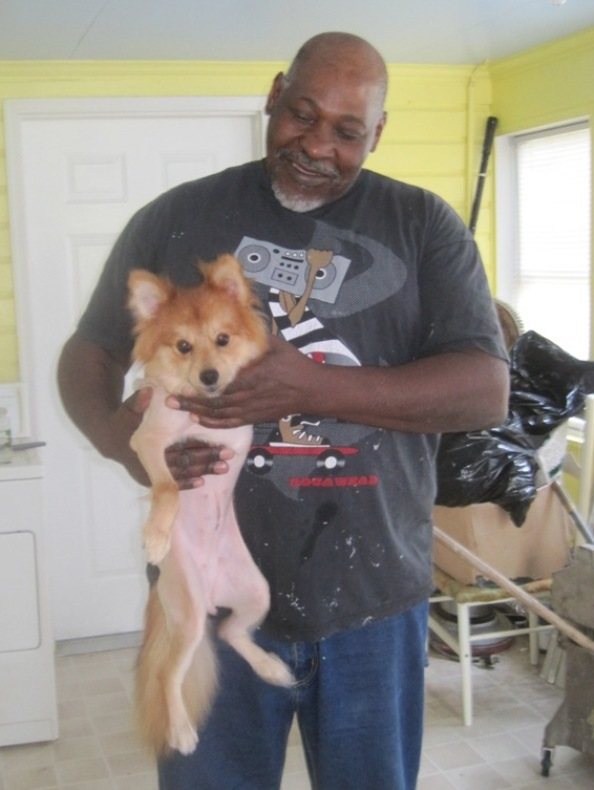 Another animal who caught the summer spay-and-neuter wave was Daisy, who was just about to come into heat for the first time. Fortunately, her guardians did not want that to happen, so PETA spayed her before she could have any puppies.
What You Can Do
Long summer days are the ideal time to help make life brighter for dogs and cats by pledging to end animal homelessness. One great way to start is to support PETA's work to address the homeless animal crisis—and you don't even have to go out in the heat to do it!