Summer has arrived, and PETA is sharing 10 titles that offer exciting stories about a boy who set out to help two captive bears and succeeded, an animal experimenter's change of heart, what makes animals our kin, fabulous vegan food and fashion tips, and more.
Whether you're a college student on vacation or a retiree lounging poolside, our summer reading list will deepen your appreciation of all the wondrous animals who share our world and how human supremacism sometimes unfairly relegates them to the laboratory cage or the dinner plate.
So, what are you waiting for? Pop into your local bookshop or fire up that Amazon account—this summer is going to be lit(erary):
Jonathan Balcombe
Do you know what fish know? Jonathan Balcombe does, and he's sharing it with us in his groundbreaking book. You'll learn about the loyalty of rabbitfish, guppies' mirthful way of attracting the ladies, French grunt fish and the surprising reason why they grind their teeth, and goldfish's remarkable ability to differentiate between two famous composers.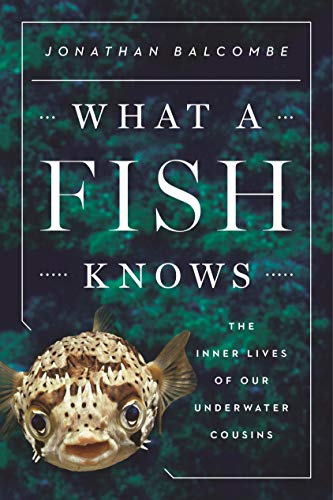 Carl Safina
The Washington Post said, "In this superbly articulate cri de coeur, Safina gives us a new way of looking at the natural world that is radically different." It's a passionate appeal that reinforces what PETA's been saying for decades—we are all animals. Becoming Wild truly drives this point home.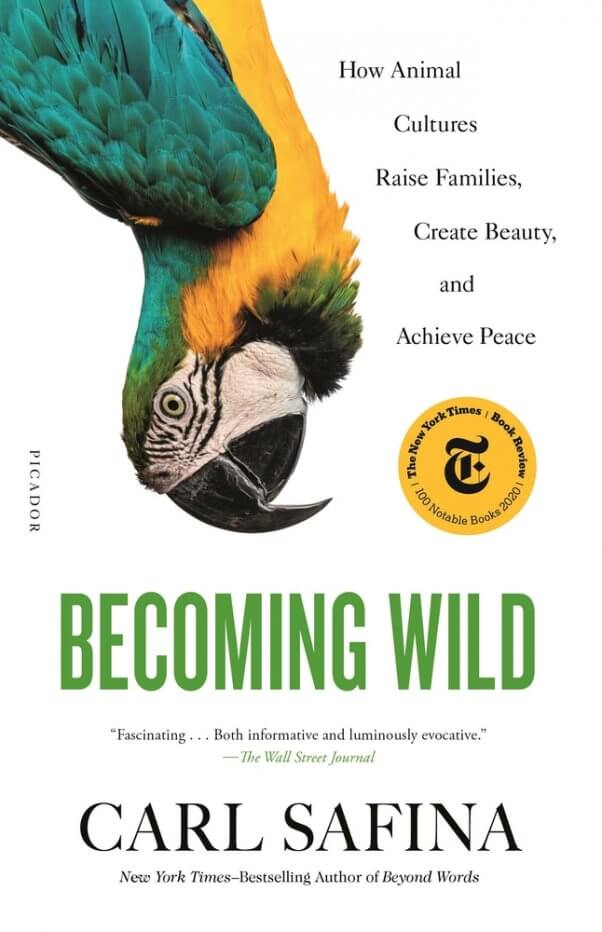 Justin Barker
Set a reminder for June 22 (or just visit Amazon to preorder), because Bear Boy—a book that Jane Goodall said she simply couldn't put down—will be available for purchase. The young-adult memoir is truly a story for all ages—adults and teens alike will marvel at main character Justin's quest to help to two black bears languishing at a ramshackle roadside zoo. Will Justin be able to raise the quarter of a million dollars necessary to rehome them? And what will he discover about activism during his pursuit? You'll just have to order Bear Boy to find out.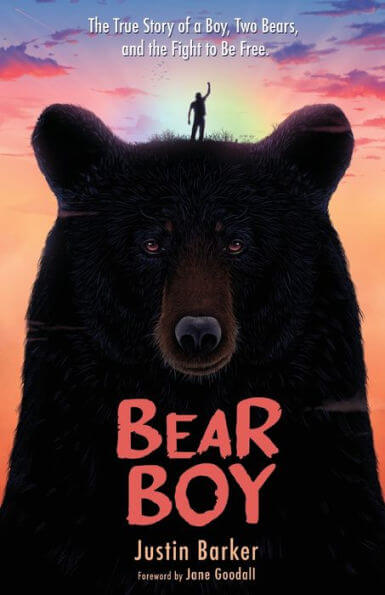 Valentina Camerini
With Greta's Story, former Disney comic author Valentina Camerini gives readers insight into the protest that launched a movement. PETA and our president, Ingrid Newkirk, have long worked to raise awareness of even one person's ability to effect change—Greta's Story echoes the sentiment that "[y]ou are never too small to make a difference."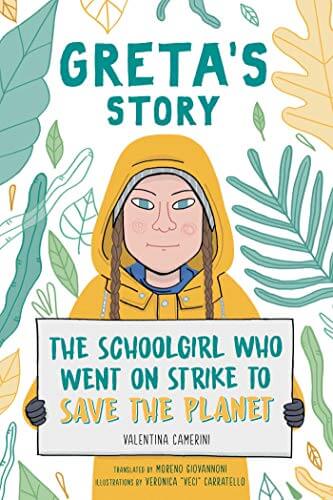 Jim Mason
Just as Peter Singer introduced the world to "speciesism" in Animal Liberation, with An Unnatural Order, Mason puts humans' "dominionist" worldview on readers' radars—and he does a bang-up job of making sure that his audience wants no part in the human supremacism that he chronicles. It's why so many walk away from Mason's "manifesto for change" with plans to start shopping cruelty-free, ditch hamburgers, and boycott the circus. An Unnatural Order is the history book that teachers don't assign in school—although they should.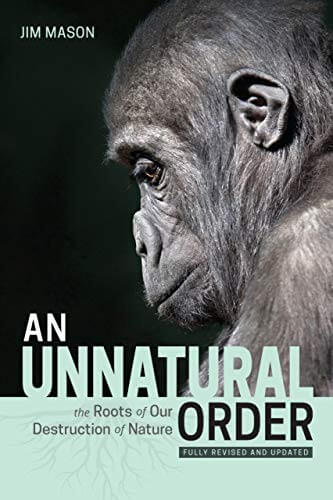 Ingrid Newkirk and Gene Stone
BookAuthority named Animalkind one of the best animal behavior books of all time—and although we may be a bit biased, we think that it's no wonder why. The bestselling book by Newkirk and acclaimed author Stone is adored by readers, too: "The book is truly inspiring," said CEO and founder of Sea Shepherd Conservation Society Captain Paul Watson. Order a copy (now in paperback!) to find out for yourself which animals are monogamous, which ruminants are natural "pharmacists," and why Animalkind is getting such rave reviews.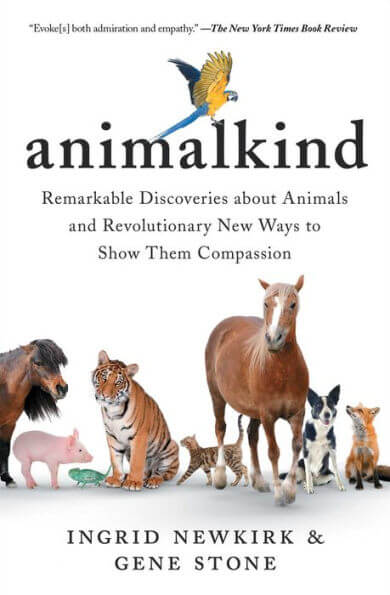 John P. Gluck
Who better to clue us in to why animals don't belong in laboratories than a scientist who once experimented on monkeys and then stopped for ethical reasons? In his book, the animal experimenter–turned-bioethicist details how he developed empathy for the macaques he used while working in infamous monkey tormentor Harry Harlow's laboratory. Through Gluck's honest story, you, too, will come to understand why using a monkey for "research" is just as unacceptable as experimenting on your beloved animal companion or any other member of your family. For insight into why "[a]nimals are not ours to experiment on" spearheads PETA's own mission statement, Gluck's memoir is a great place to start.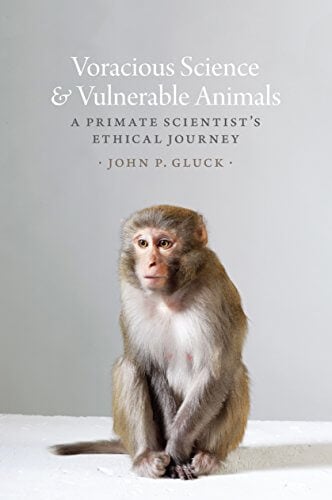 Ashlee Piper
There isn't much more to explain—TV personality and journalist Ashlee Piper pretty much says it all in the title of her debut book. "If everyone gave a sh*t, we'd have a far better world. [Give a Sh*t] is Making Kind Choices for today's audience, and I love it," said Newkirk. To discover why eating dairy isn't "doing good" and why you can never wear leather and save the planet, pick up a copy of Piper's guide today.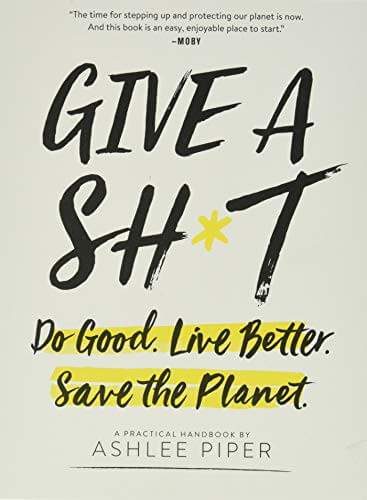 Marc Bekoff, Ph.D., and Jessica Pierce
The stories of Cecil the lion and Tilikum the orca broke hearts all over the world. In their revolutionary publication The Animals' Agenda, animal behaviorist Bekoff and bioethicist Pierce make a convincing case for extending that same compassion to all animals. With just one book, these authors tackle animal experimentation, animal agriculture, hunting, roadside zoos, and marine parks—and they'll make you want to speak out against them all. If freedom, compassion, and coexistence sound like they're up your alley, order a copy of this "bold and important book" now.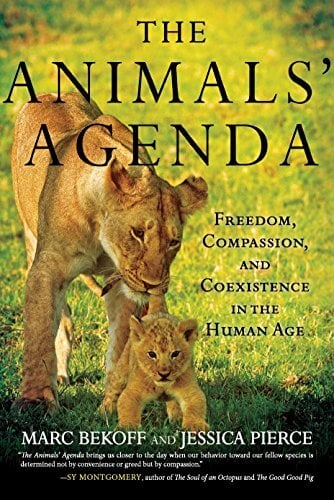 Sascha Camilli
Like a vegan cookbook for your closet, Vegan Style is truly the guide that every compassionate consumer needs. "I wish I'd had this little gem sooner," said Shelly Vella, former fashion director at Cosmopolitan U.K. and PETA U.K. Innovation Award winner. Us, too, Shelly—us, too.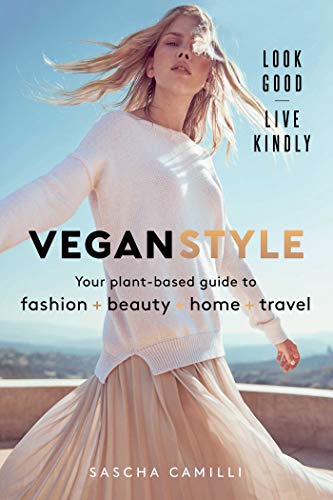 *****
Other species are as complex and feeling as we are, and their stories of adventure, heartbreak, and resilience reflect this. That's why our summer reading list is chock full of compelling narratives as well as tips for keeping your kitchen, wardrobe, and life free of animal suffering. If you loved one of these reads, be sure to let us know on Twitter, and tell your family, friends, and followers to peruse PETA's publication picks, too:
As an Amazon Associate, PETA earns from qualifying purchases. If you buy something after clicking the Amazon links on this page, a percentage of the qualifying purchase will be donated to PETA and help us protect more animals from exploitation.