While out participating in PETA's straw- and doghouse-delivery program, a volunteer happened upon an emaciated pit bull who was chained outside in frigid weather with nothing but a cold, empty plastic barrel for "shelter." The volunteer stuffed the barrel with straw, but—alarmed by the dog's appalling condition and fearful about her chances of survival in sub-freezing temperatures and an impending snowstorm with such flimsy shelter—she called PETA's Community Animal Project right away.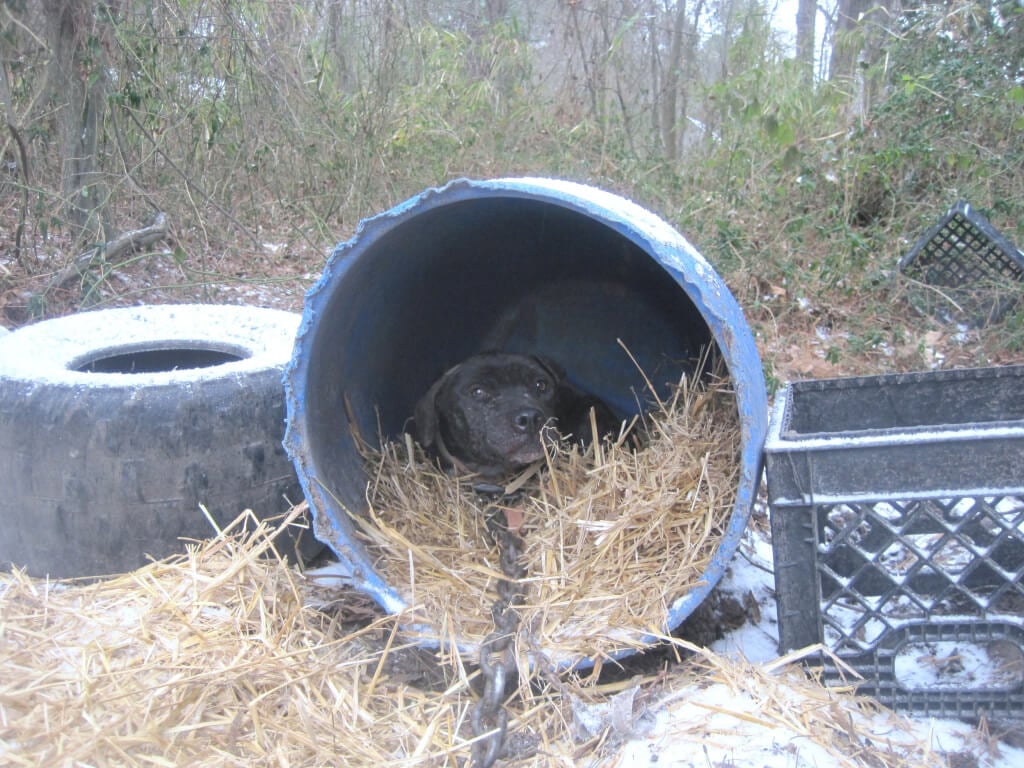 A PETA fieldworker arrived on the scene and spoke with the dog's owner, explaining that, given her grave condition and the freezing temperatures, the dog might not survive the night. Our fieldworkers do find dogs frozen to death outside during winter cold snaps.
Her owner signed the dog over, and our fieldworker rushed her to a vet.
The pit bull, whom we dubbed Melissa, weighed just 30 pounds, about half what she should have weighed. The veterinary exam showed that she was in bad shape, indeed. She was anemic, tested positive for heartworms, and was suffering from the effects of chronic, long-term malnutrition. Her face was covered with scars, a sign that she had likely been involved in fights with other dogs. She basked in all the attention lavished on her by PETA staffers, and she ate ravenously. And in next to no time, she put on weight, an indication that she had been deliberately starved.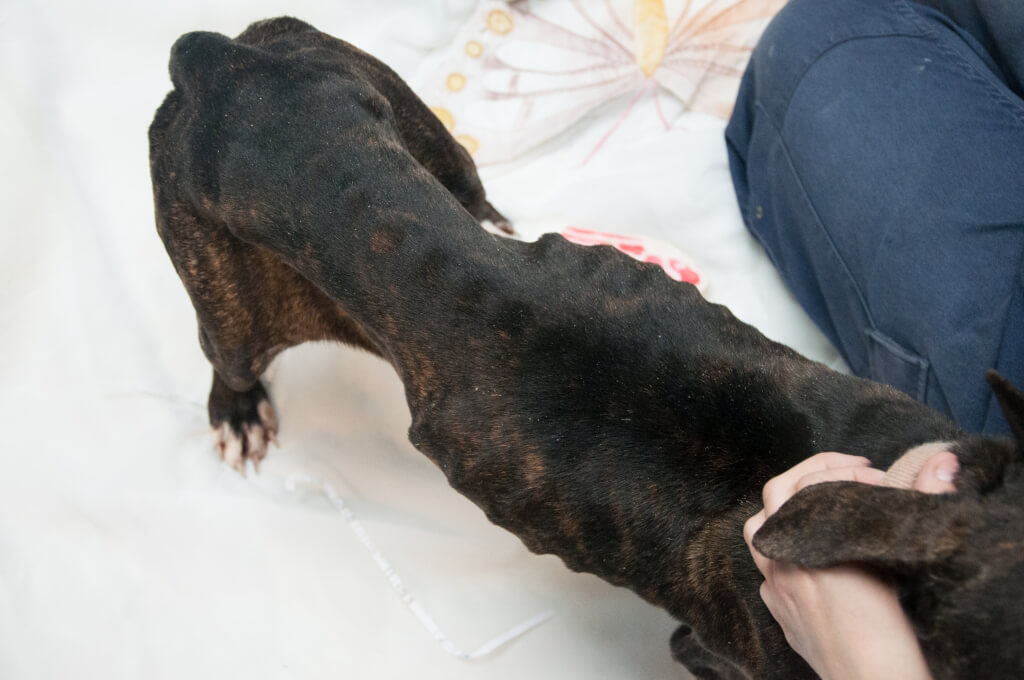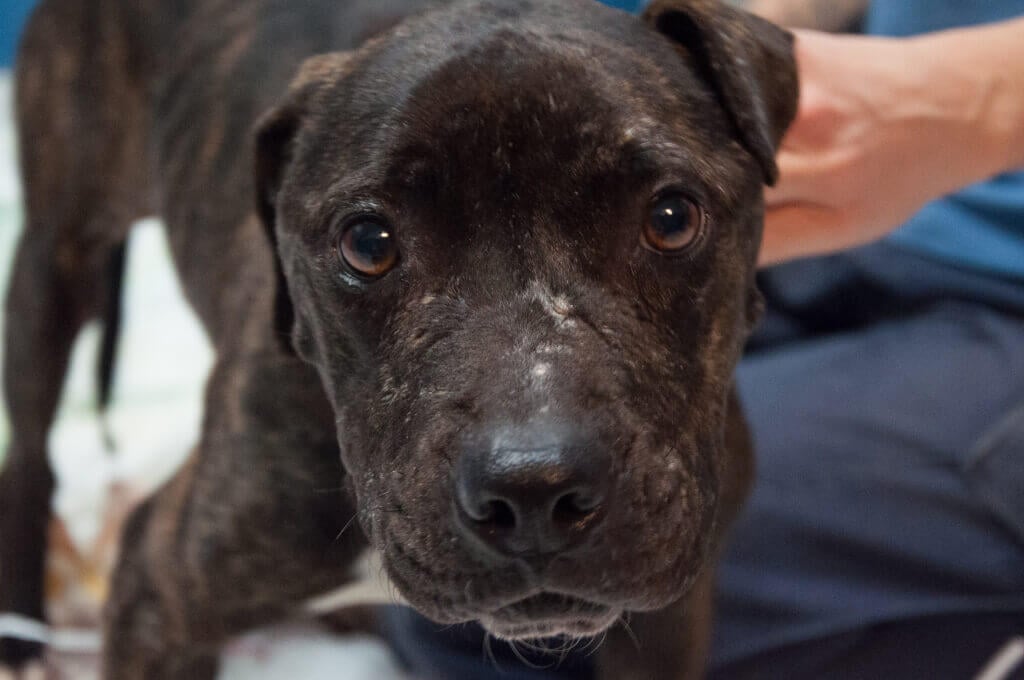 After reviewing the evidence provided by PETA, police charged Melissa's owner with cruelty, and this week, the woman was sentenced to 25 hours of community service and, more importantly, was banned from ever owning animals again.
What You Can Do
Many other dogs just like Melissa are out there suffering in the cold right now. If you suspect that an animal is being abused or neglected, contact your local law-enforcement agency right away. If you don't get results, call PETA at 757-622-PETA.