Update: Following an appeal from PETA, retail giant Gap Inc., which owns Banana Republic, Old Navy, and Athleta, said that it has "no plans" to obtain angora wool. PETA is urging the company to take the next logical step and permanently ban products made with angora, as dozens of other kind retailers—including Eddie Bauer, Forever 21, Limited Brands, Mango, H&M, Lands' End, Calvin Klein, and Tommy Hilfiger—have already done.
Originally posted on December 27, 2013:
This wasn't your usual "It just isn't me" gift return. Animal advocates went to a Gap, Inc., store in both Hollywood, California, and Victoria, British Columbia, in order to "return" "bloody rabbits" meant to represent those whose angora fur had been ripped from their sensitive skin to make sweaters sold by the retailer.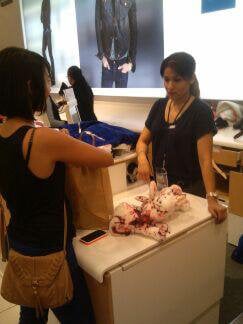 Crowds of Gap customers looked on as the pile of "bloody" victims grew higher.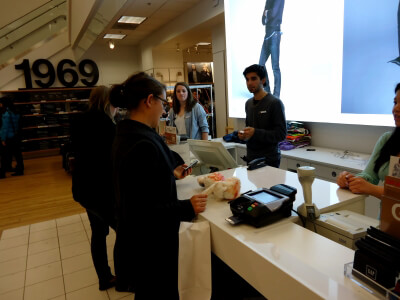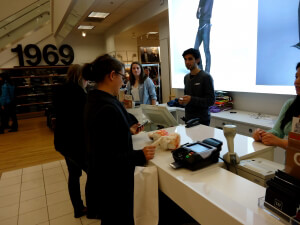 Several shoppers even told the protesters that they enjoyed the demonstration and appreciated what they were doing.
What You Can Do
You can help animals by banning angora wool (and other cruelly produced fashions) from your closet. For help putting together a fabulous, animal-friendly wardrobe, check out PETA's How to Wear Vegan shopping site.