When it was discovered that China—a 2-year-old Rottweiler mix who hadn't yet been spayed—had pyometra, her guardian was devastated. The life-threatening uterine infection is common in unspayed females. China's guardian contacted her local agency, which was thankfully familiar with PETA's mobile spay/neuter clinics. Our clinics provide deeply discounted (and often totally free) services for animals in the areas surrounding the Sam Simon Center, our headquarters in Norfolk, Virginia. The city got in touch with us, and we were, of course, happy to lend China a helping hand.
PETA veterinarians try to treat as many animals as they can every day, and they were able to fit China in the same day the call came in. The operation was a success, and the pup headed home to rest and recuperate with a relieved and grateful family.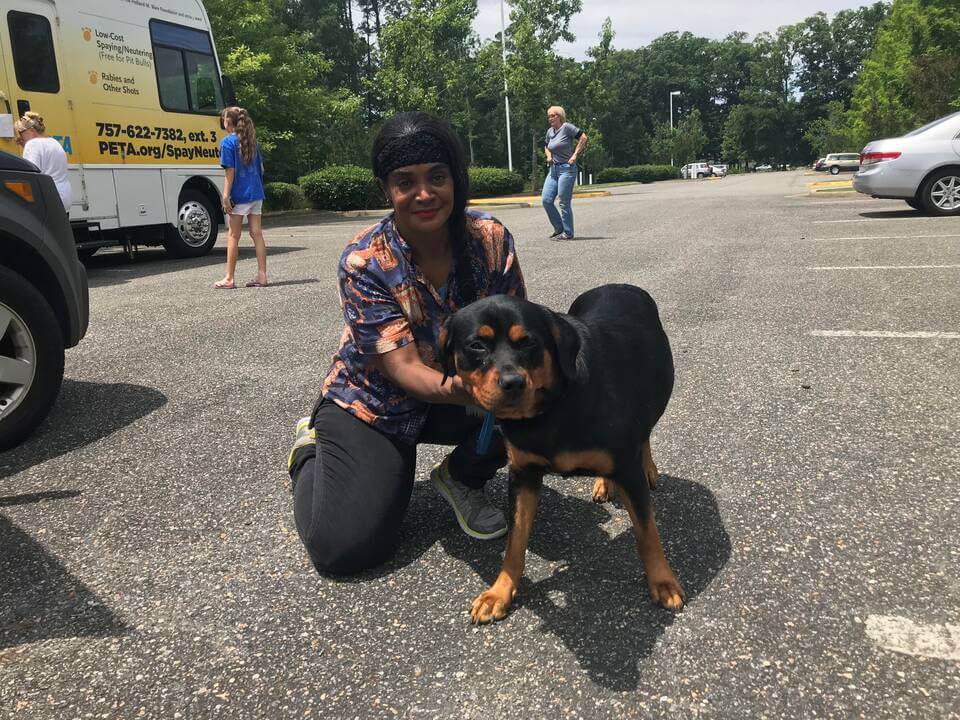 Of course, spaying and neutering prevents unwanted births and helps stem the homeless-animal crisis, but animals need to be spayed and neutered for their own health and well-being, too. Spaying eliminates the stress and discomfort that females endure during heat periods, eliminates their risk of suffering from pyometra and uterine cancer, and greatly reduces their risk of developing mammary cancer. Neutering makes males far less likely to roam and fight, prevents testicular cancer, and reduces the risk of developing prostate cancer. Altered animals are less likely to contract deadly, contagious diseases that are spread through bodily fluids, such as feline AIDS and leukemia. Spaying and neutering can also reduce or eliminate aggression, frustration, and urine marking.
China was one of many animals who got a helping hand from PETA and our fieldworkers in June. Our Community Animal Project staffers work to rescue, find homes for, or (at the very least) improve living conditions for hundreds of animals just like China every month, as well as ending the suffering of those for whom there is no hope.
Princess and her littermate along with Roscoe, Cujo, Misty, Honey, and Miji and her four canine and feline siblings were among the nearly 1,000 animals who underwent spay/neuter surgeries in June. Many even got a free ride to and from their appointments, courtesy of PETA's fieldworkers. Take a look:
Princess

Roscoe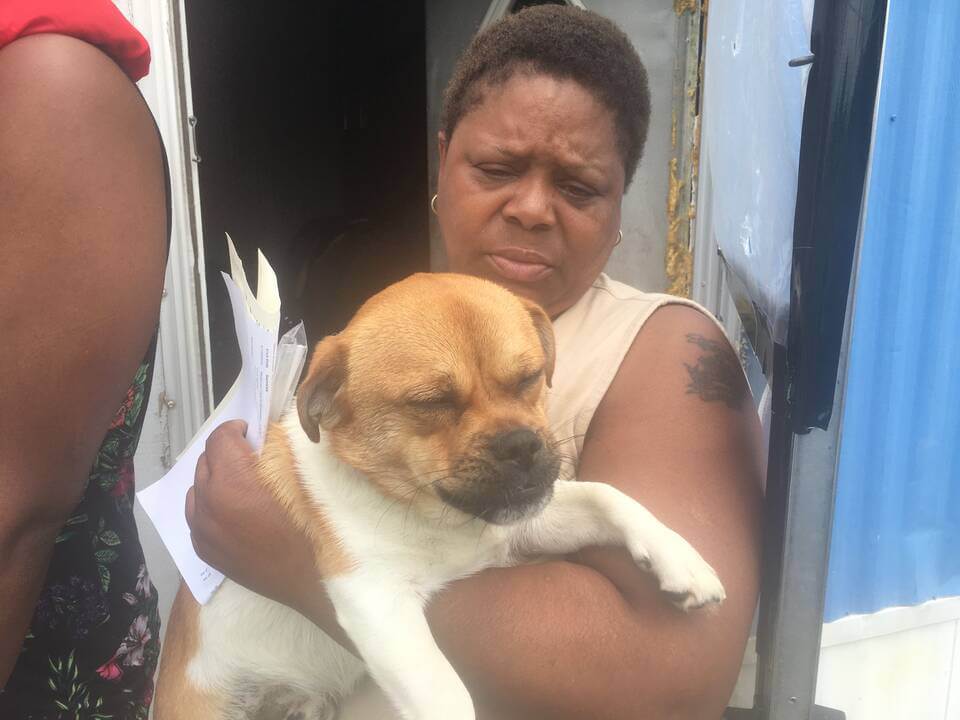 Cujo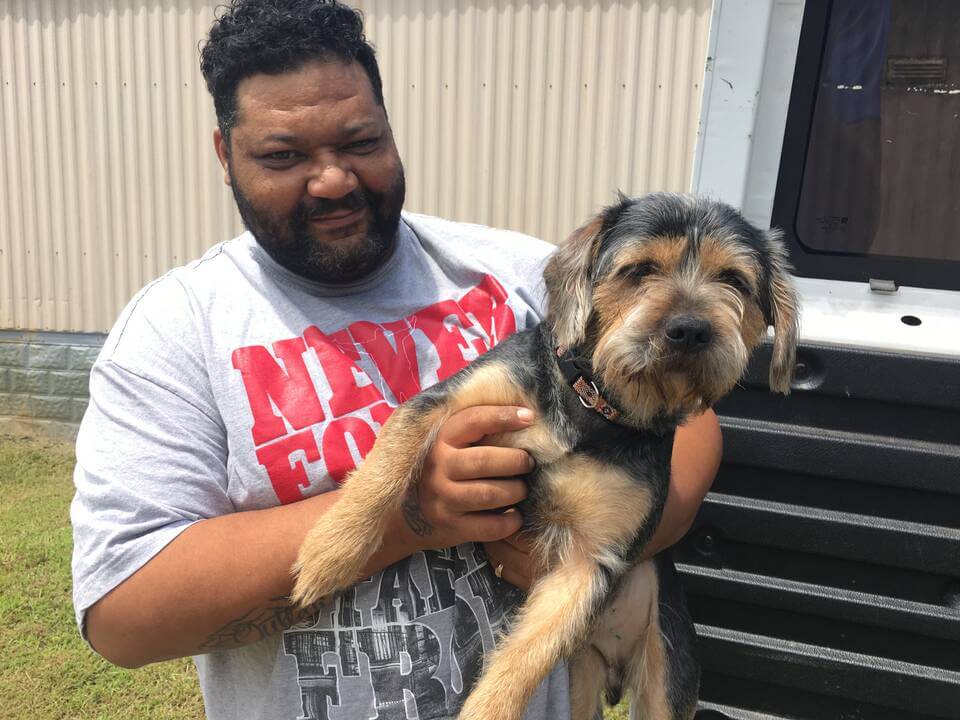 Misty and Honey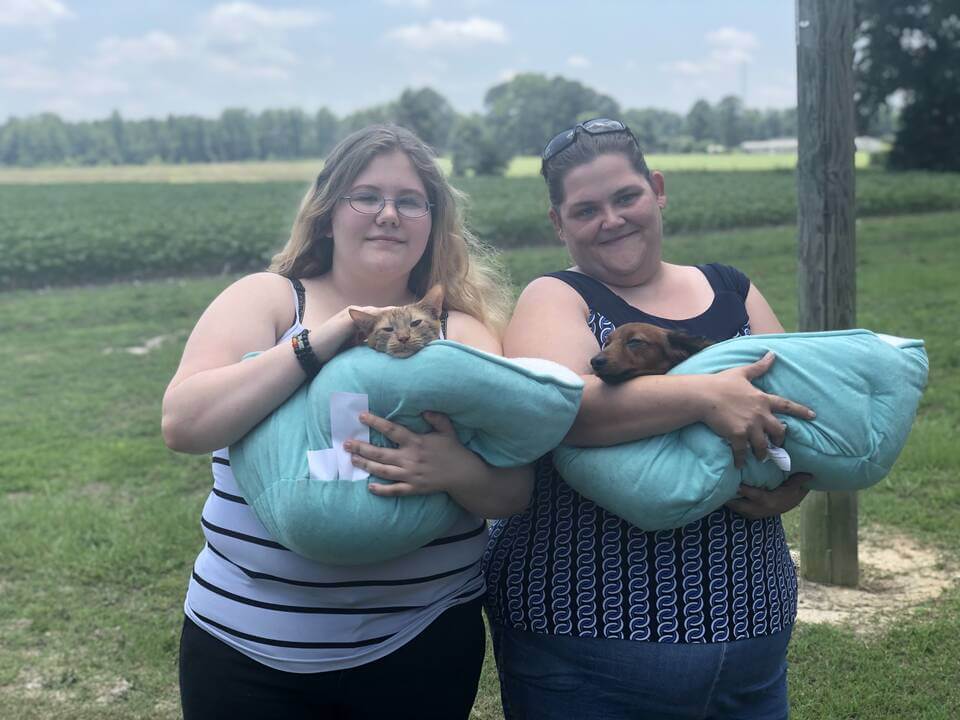 Miji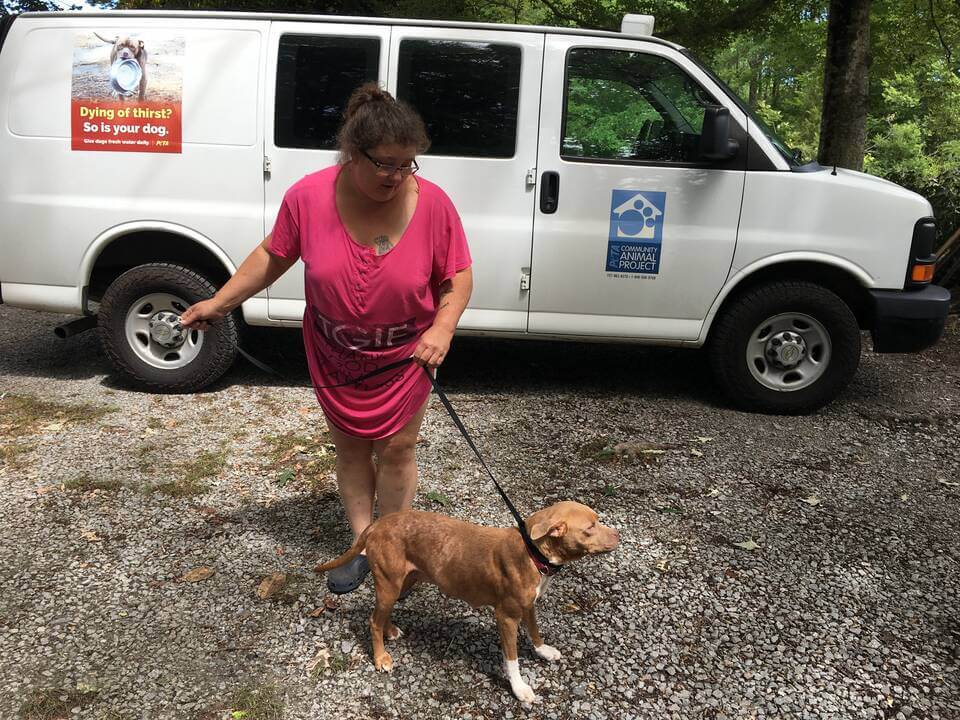 We came to the rescue of emaciated, chained boxer Rocky, who was suffering from an intestinal blockage. His owner made the difficult decision to have him euthanized after he stopped eating and drinking, he lost a large amount of weight, and his health started to decline rapidly.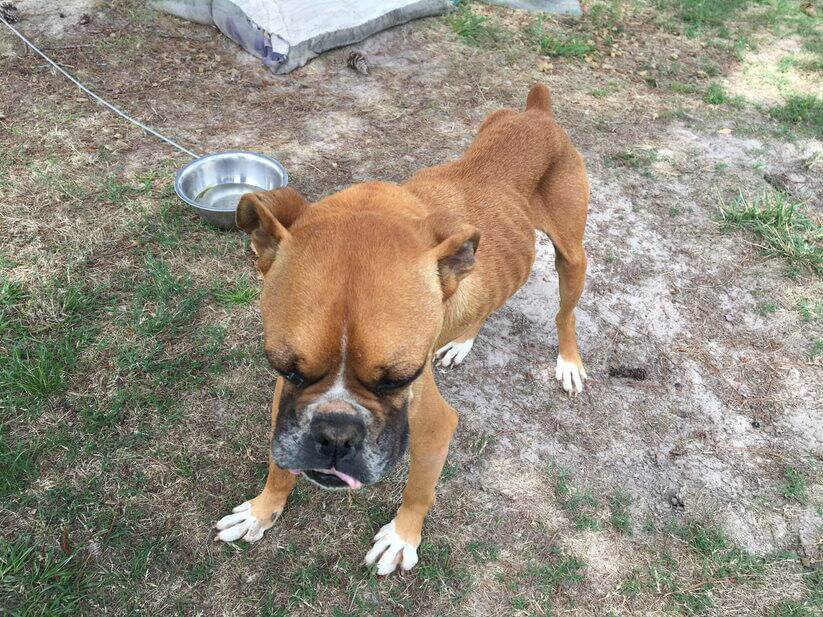 They were still only puppies, but Midge and Joel had already been relegated to an outdoor pen filled with urine and feces. It was chained shut, meaning that their owner rarely entered it to care for them.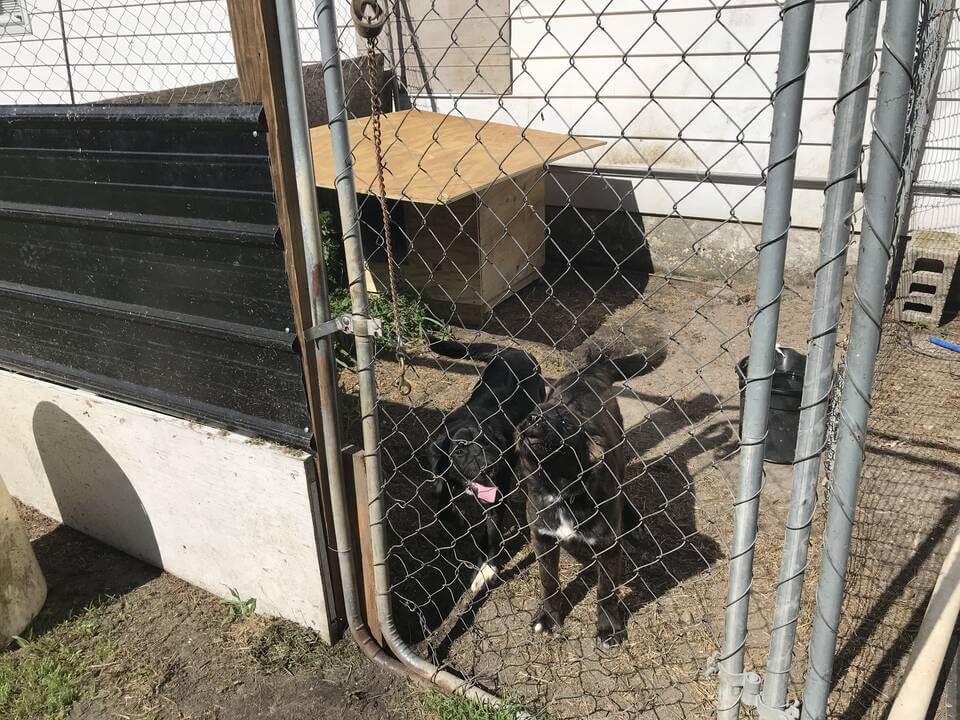 Our persistent fieldworkers patiently provided their owner with information on the care that dogs need, and she finally agreed to allow us to take them and give them the opportunity to find a loving indoor home. We transferred them to the Virginia Beach SPCA, where they were quickly adopted.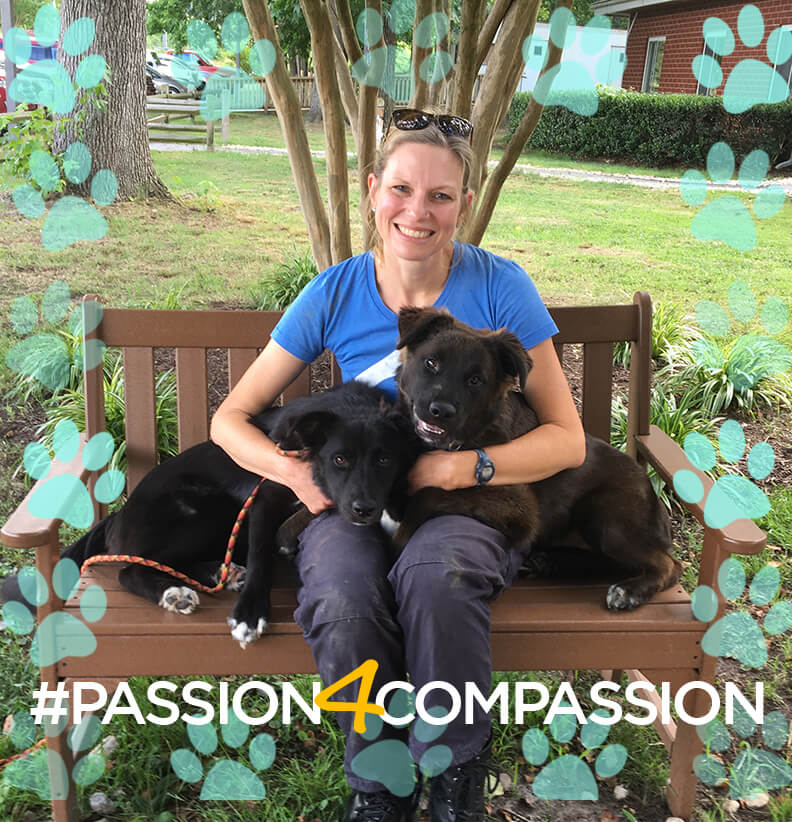 Beloved senior Chihuahua Baby was in desperate need of dental surgery, which PETA helped to arrange and fund.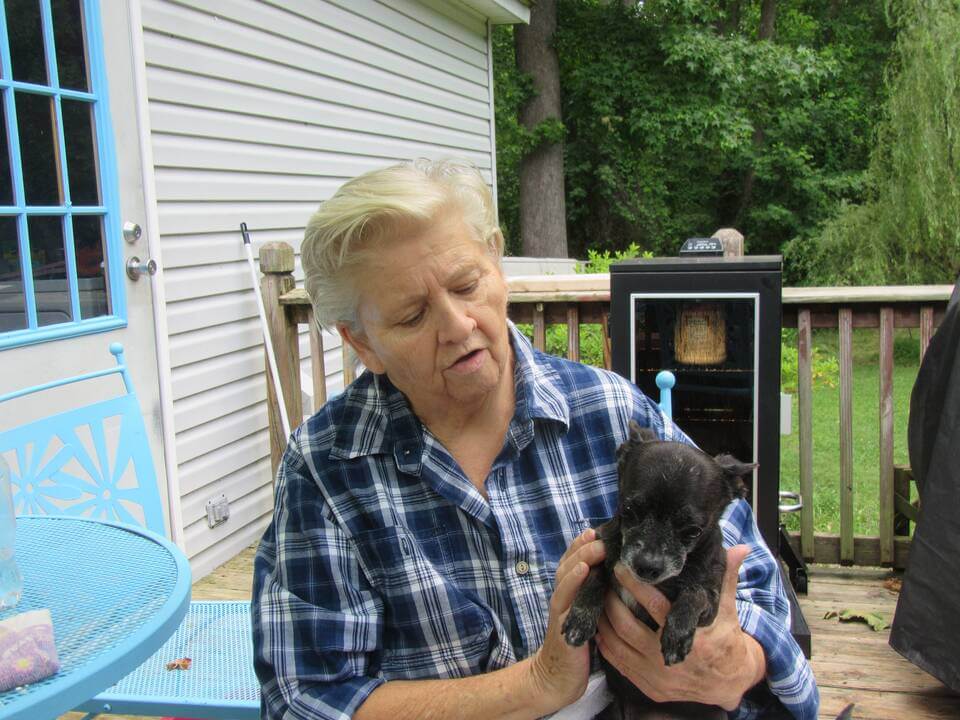 When Oreo hurt his leg, his guardians knew exactly where to go. They arrived on PETA's doorstep to ask for help, which the animal quickly received. Now he's healing nicely and feeling much better.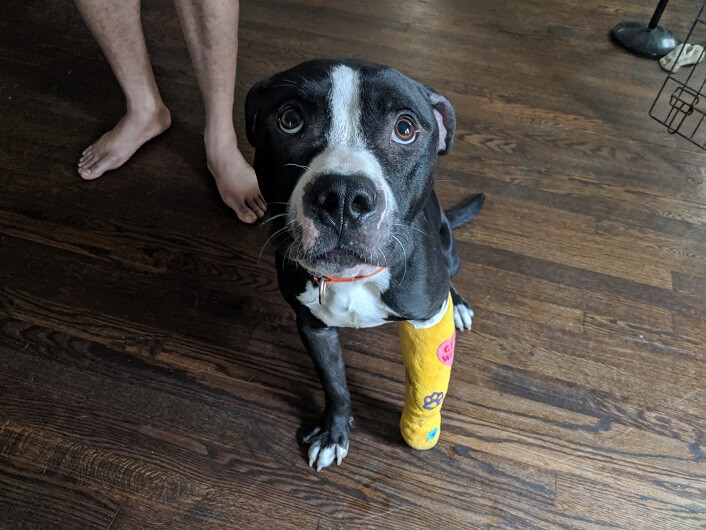 Supreme had spent his life chained up, and PETA fieldworkers visited him to make him as comfortable as we could. Years of intense confinement had made him dangerously aggressive, and on our last visit, we saw that he had also become painfully thin. Digestive problems, pressure sores, and other ailments suggested that he was slowly dying, so PETA persuaded his owner to let him pass quickly and peacefully. Supreme is finally free now.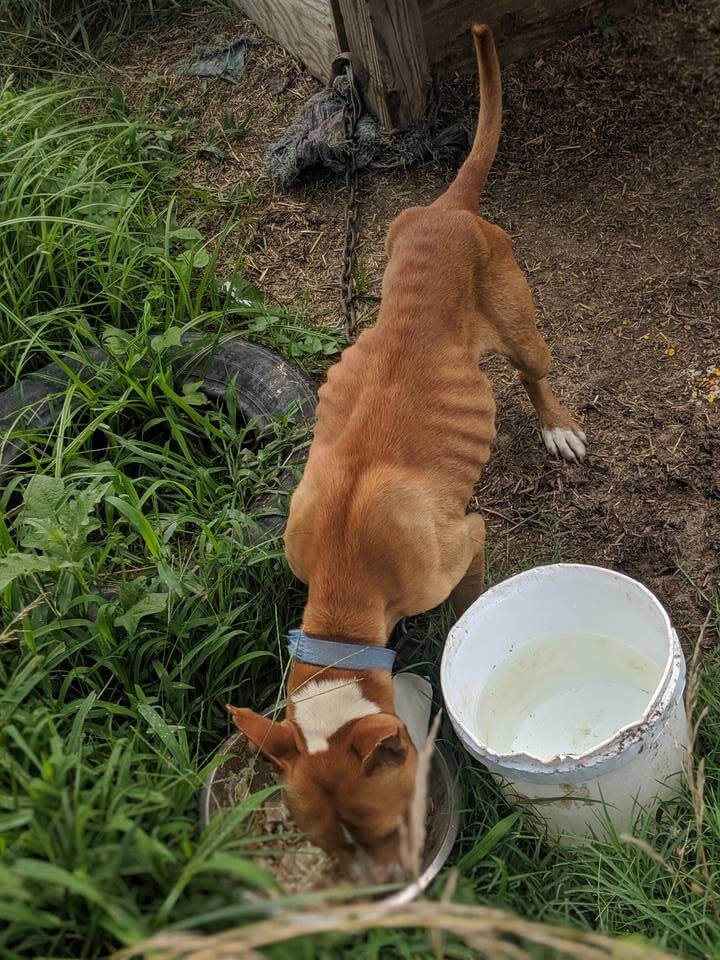 No dog deserves to live on a chain, and sweet dachshund Katie was no exception. We persuaded her owner to let her come with us, and now she's soaking up attention at the Norfolk SPCA while she waits to be adopted.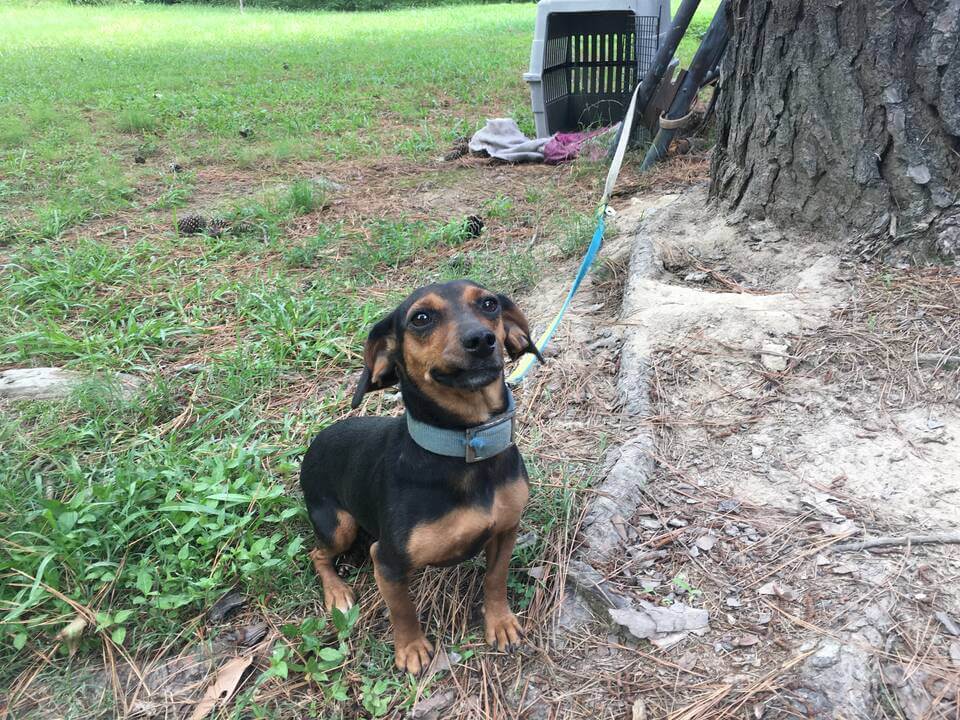 Bella's pen, which was severely overgrown with weeds and sat on a rural Virginia property, was another frequent stop for fieldworkers. PETA provided the only veterinary care that the pup ever got, and despite our efforts to treat her, she was often plagued by fleas and other parasites that caused her to lose much of her fur. But in June, her owner agreed to let us have her, and now Bella is recovering at the Norfolk SPCA in preparation for a new life.
Bria and Buddy were best friends right to the end. When the elderly boxers both began to suffer from fluid retention, arthritis, tumors, and finally cancer, their guardians called PETA to get them end-of-life care. The friends were able to go peacefully together.
An animal advocate in North Carolina worked with us to round up this litter of 13 puppies born to a feral mother and get them transferred to the Virginia Beach SPCA for adoption. PETA is determined to help the feral dogs in the area who keep reproducing.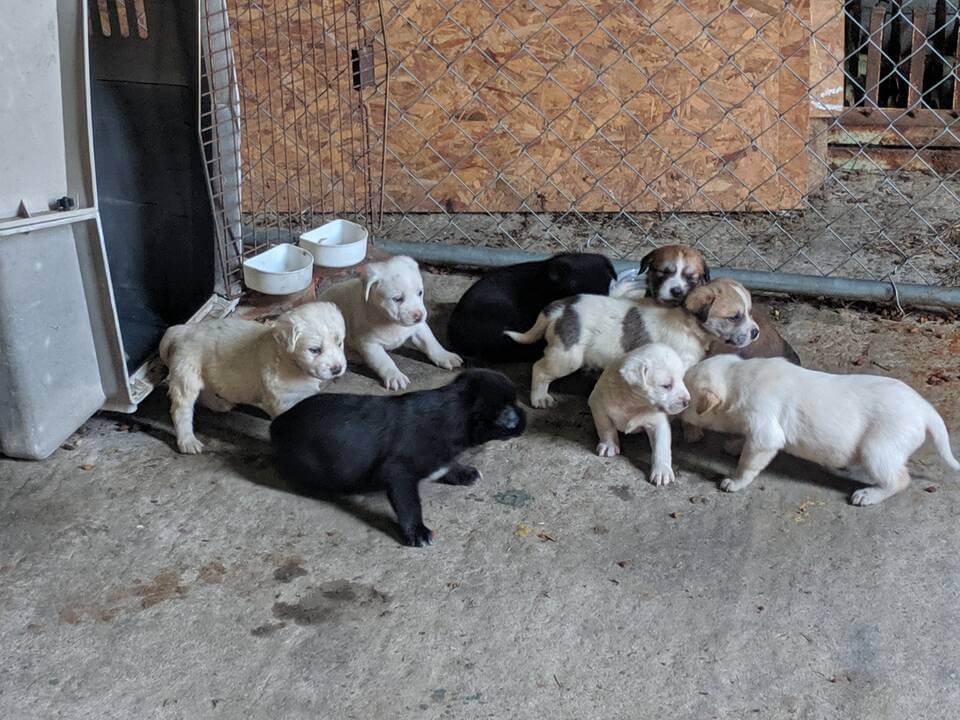 *****
Because of support from our donors, PETA is able to operate our mobile clinics, fund the Community Animal Project, offer free and low-cost spay/neuter services, and provide many other crucial services for animals in need. There are so many easy ways to help raise funds for animals—check out these ideas.