Looking for a New Year's resolution that's easy to keep? Look no further. PETA is calling on everyone to join us in resolving to end animal homelessness, and to help, we're ringing in the new year with an unprecedented offer: $15 spay-neuter surgeries for companion dogs and cats all month long. PETA's mobile clinics will travel to multiple locations throughout southeastern Virginia on a mission to spay or neuter more than 1,000 animals in the month of January alone.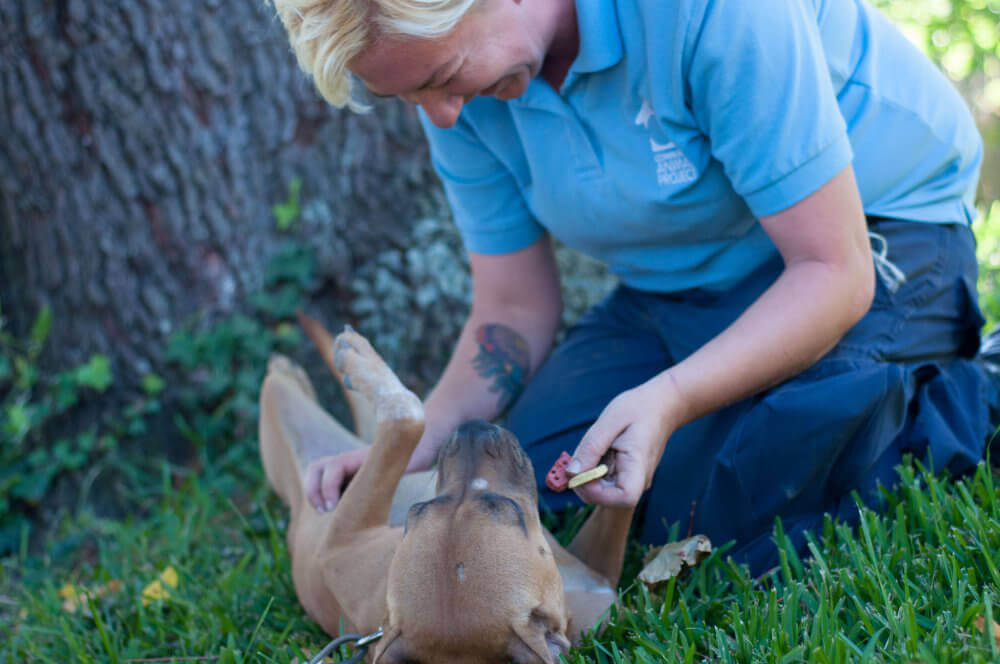 Why is a $15 "snip" the deal of the year? Spaying and neutering is the key to ending animal homelessness and euthanasia. Every animal who is spayed or neutered prevents generation after generation of puppies and kittens from being born only to end up on the streets, in shelters, or euthanized for lack of a good home. Spaying and neutering also helps cats and dogs live longer, happier lives: Spayed females are free from the discomfort and stress of heat periods and can't suffer from ovarian and uterine cancer, and neutered males have no risk of testicular cancer and are less likely to roam, fight, and bite.
Since 2001, PETA has sterilized more than 110,000 animals at no or low cost to their guardians, including more than 10,900 animals in 2014 alone. Considering that just one unspayed cat and her offspring can result in 370,000 kittens in seven years, all those "snips" add up to countless lives saved!
If you live in southeastern Virginia and want to get in on this great deal, please call PETA at 757-622-PETA (7382), extension 3, to schedule an appointment. If you're not in the area, call 1-800-248-SPAY to find the low-cost spay-neuter clinic nearest to you.